Antique & Vintage Dress Gallery
www.antiquedress.com
20 IMAGES:
AUTHENTIC - BARBRA STREISAND
Owned and Worn at 1968 Oscars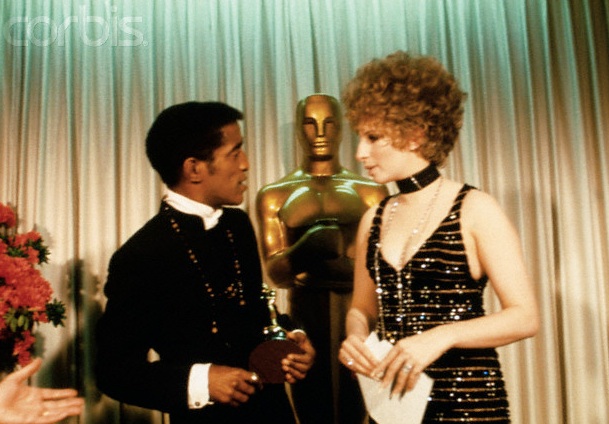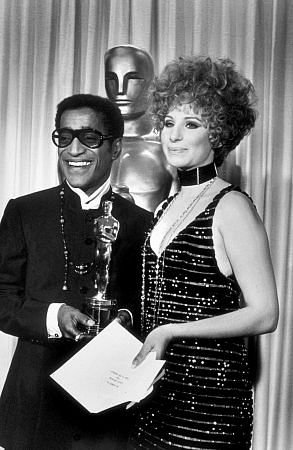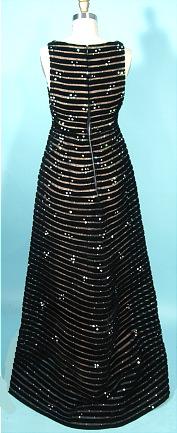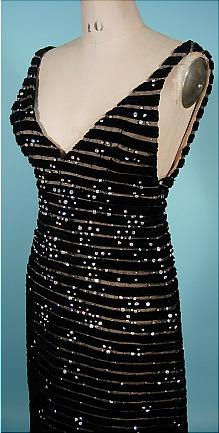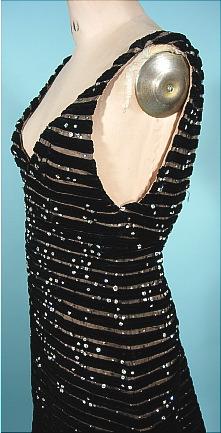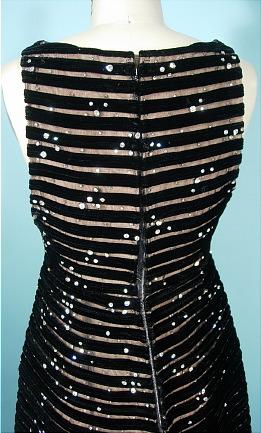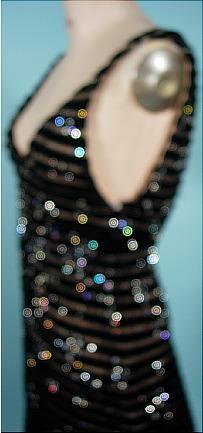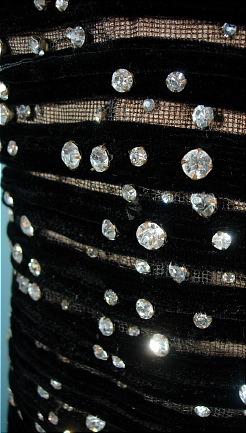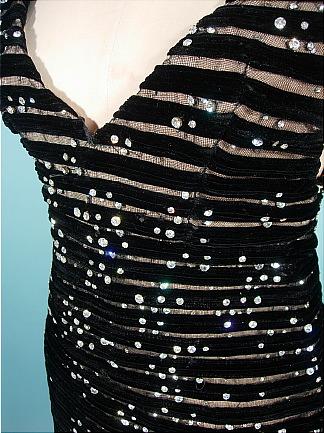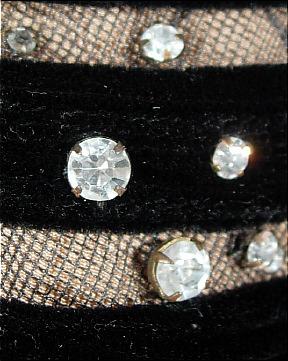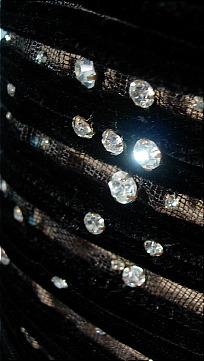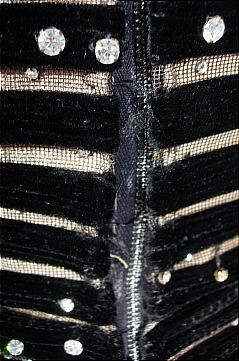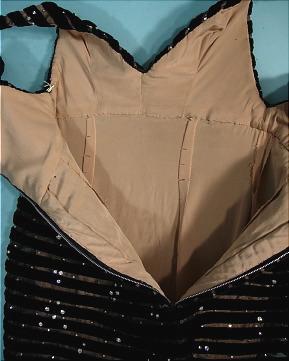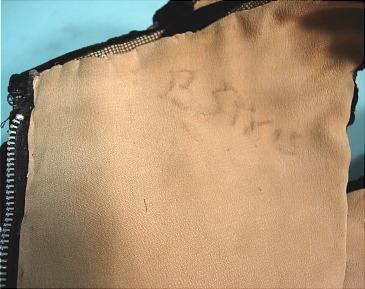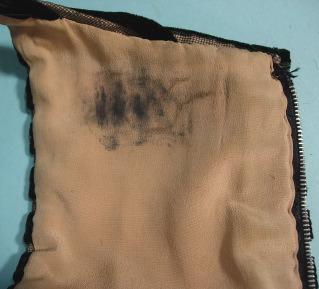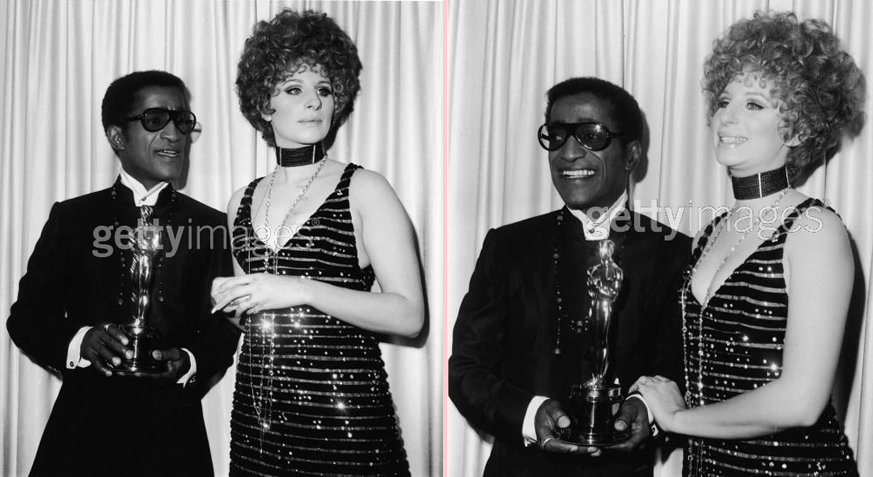 #7265 - c. 1968 BARBRA STREISAND Worn at the Oscars! This is the ACTUAL AUTHENTIC (and likely one-of-a-kind) gown worn by Barbra Streisand on April 10, 1968 at the Oscars Academy Awards Ceremony, at the Santa Monica Civic Auditorium, Santa Monica, California. Ms. Streisand presented the Oscar award for Best Song. American singer and actor Sammy Davis Jr. (1925-1990) posed with Barbra as he accepted the Oscar on behalf of Leslie Bricusse, who received the award for the song 'Talk to The Animals' from the film, 'Doctor Doolittle.' I'm not sure who the designer was... there is no label as it was custom made, but I have to assume it was Arnold Scaasi as Barbra wore many of his pieces at this time... and this has that Scaasi look. It's a black velvet horizontal stripes on netting with rhinestones of various sizes scattered all over. You can see that all the rhinestones are placed exactly where they are in the photos of Barbra's dress.... which is just an additional confirmation that this is "the" dress. There is also an attached numbered tag... presumed from an old auction. The dress is sheer, and has a nude lining attached underneath. The gown is quite structured, and as you can see... quite low cut at the bustline and underarms. Measures: 32" bust, up to 27" waist, up to 37" hips, 58" long from shoulder to hem. Excellent condition with just a pulling of the dress away from the zipper at the back waist... a simple fix! Inside you can see a light "B. Streis" hand-written on the upper back lining. NEW LISTING! Also Listed in the Museum Category.
Approx. - SIZE 2/4
(check measurements above)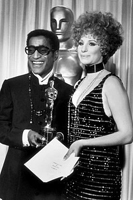 v
ITEM #7265
Please use this number to order