Antique & Vintage Dress Gallery
www.antiquedress.com
11 IMAGES: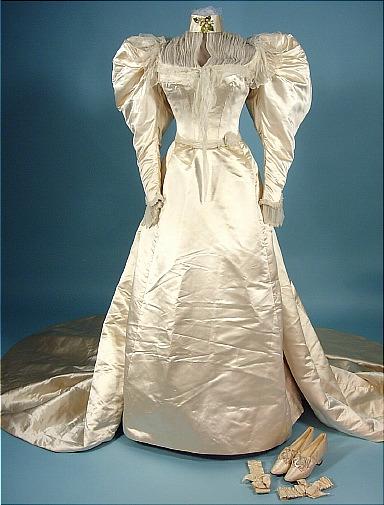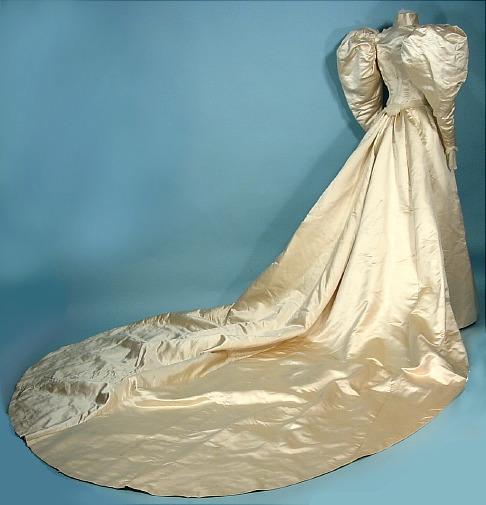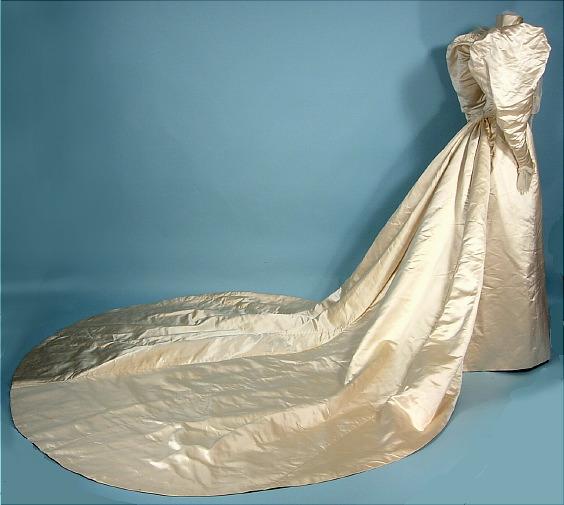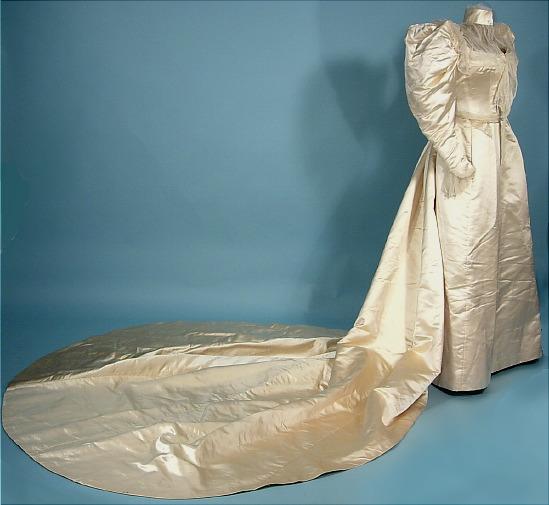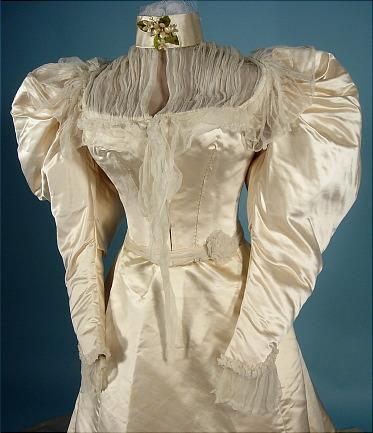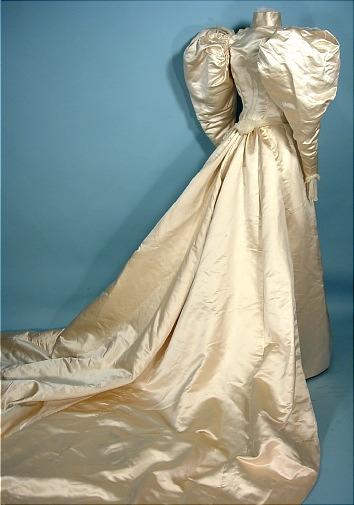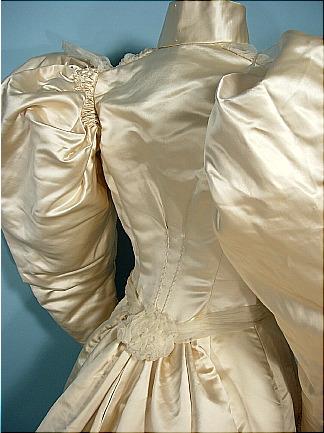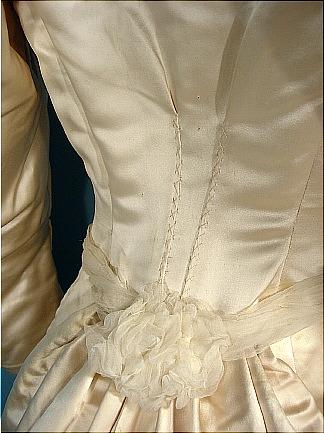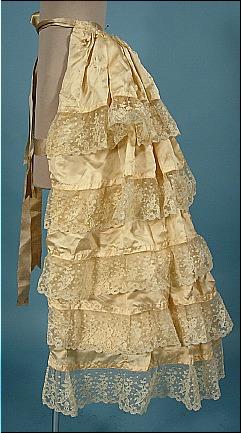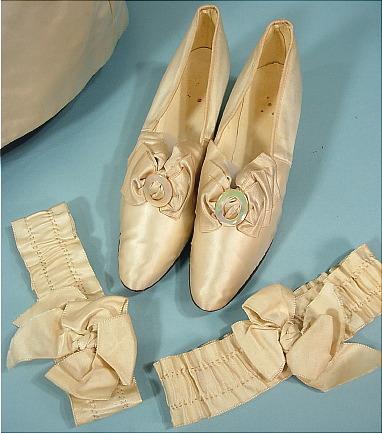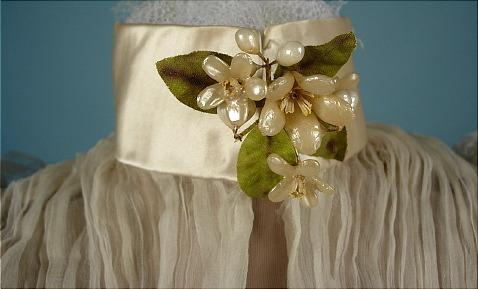 Important Provenance!
#6807 - c. 1894 Wedding Gown 6-piece Outfit with Original Wedding Bustle, Shoes, and Garters with This wedding gown belonged to the same owner as the c. 1888 Worth Velvet and Satin Court Gown and Train that still has the record for the highest price ever paid for an antique gown of $101,000 at Doyle Auction in 2001. That owner was Ester Maria Lewis Chapin (1871-1959) the great great granddaughter of George Washington's sister, Elizabeth Washington Lewis (1722-1797). Ester's father, Col. Edward Parke Custis Lewis (1837-1892) was the American Minister to Portugal under President Grover Cleveland from 1885-1889. The gown is a beautiful ivory silk satin. Boned high neck bodice with huge gigot sleeves, front chiffon inset at yoke, waist and cuffs. Front hook and eye closures. Petersham stamp "C.W. Sherwood, 281 W. 11th St. New York". The skirt is gathered at back with gigantic 8-foot train. Flounced and ruffled petticoat under hemline. Comes with the original satin pump shoes with abalone ornaments, and two original bowed satin garters. Also comes with the extremely RARE ivory silk lace trimmed lobster tail bustle (worth at least $500 by itself)!! The original plain taffeta slip is included, but that is in shreds I'm afraid. The rest of the outfit is in Excellent condition with a few exceptions. The shoes and garters are near mint! The bustle has tears/weakness at upper one side. The gown has minor tears to the chiffon (what else is new) and needs a new waistband on the skirt (torn at back band). The gown was probably dotted with wax or real flowers here and there as you can see tiny stitch holes where something would have been. I added one at the neck for the photos (doesn't come with the gown). An example of that is seen on a previously sold gown: http://antiquedress.com/item3761.htm. This is likely unwearable by any human these days due to the size of the back! Measures: 32" bust, 23" waist, 10.5" across back (!), 54" long from shoulder to hem.
SOLD - but on display in Museum Category for Research/Display
[Back]