Antique & Vintage Dress Gallery
www.antiquedress.com
16 IMAGES: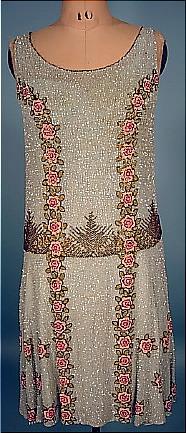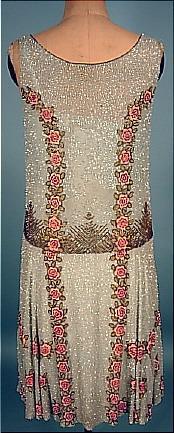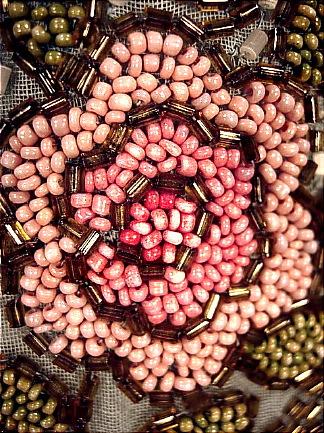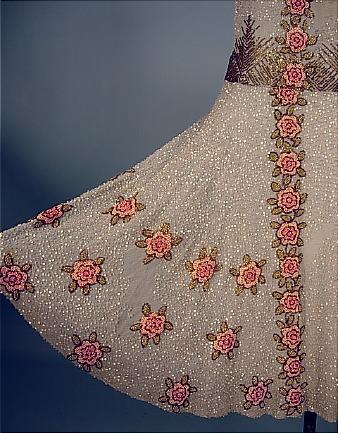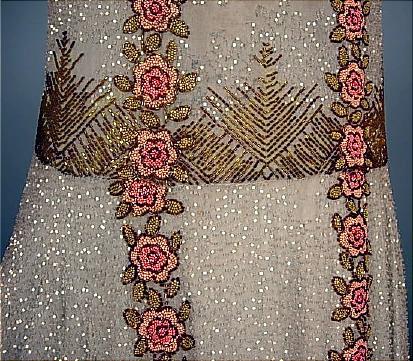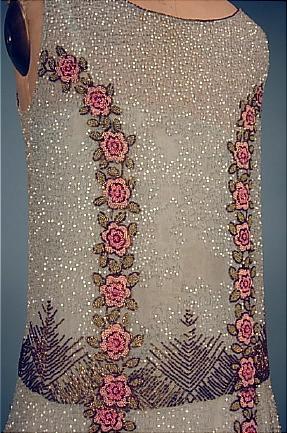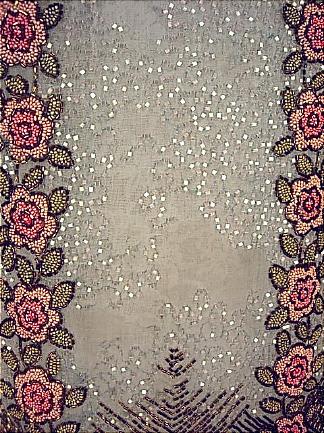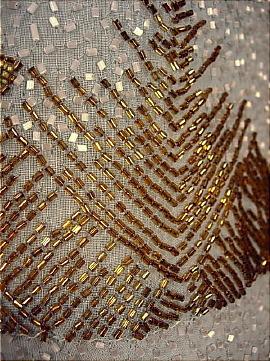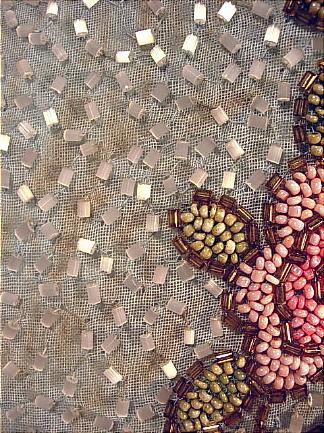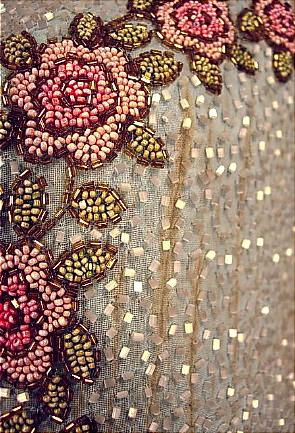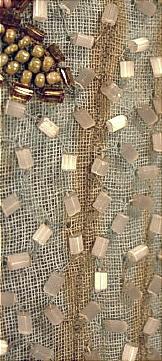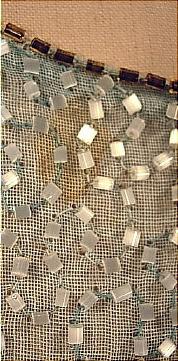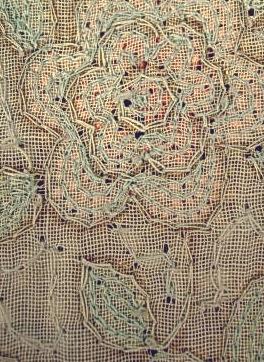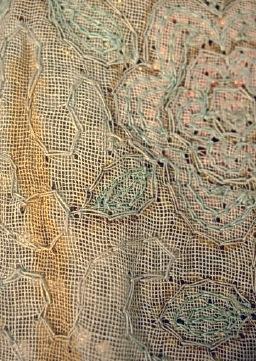 #9904 - c. 1926 Ice Blue Cotton Net Beaded Roses Flapper Dress! Attributed Parisian or Belgian! One of the most beautiful flapper dresses you will find! PLEASE look at all the close-up photos to see the beauty in the beaded pink roses with beaded green leaves that trellis down both sides of the front and back of the dress with additional roses adorning the full skirted sides. It's like wearing a rose garden! So romantic!! The waistline has a thorn-like deco design in gold bugle beads. There are fairly large areas where beads are missing. So... you would need to find some matching antique beads (find another flapper dress that is in poor condition and use those beads - that's the easiest way!). It's not hard rebeading... just time consuming. You can follow the pattern from the pinpricks left in the netting. There are areas that have discoloration of the netting. I've shown a few in the close-up photos. So.. you would need to mix up a pot of matching fabric dye and do a little dabbing here and there. Since it's a cotton netting base, it's extremely strong and in perfect condition (other than the staining). Measures: 34/35" bust, up to 38" hips, 38-39" long from shoulder to hem.
SOLD - but on display in Museum Category for Research/Study
[Back]