Antique & Vintage Dress Gallery
www.antiquedress.com
11 IMAGES: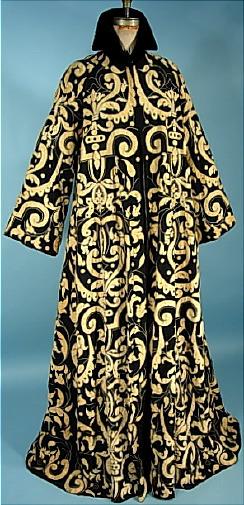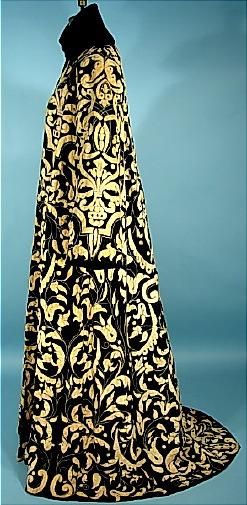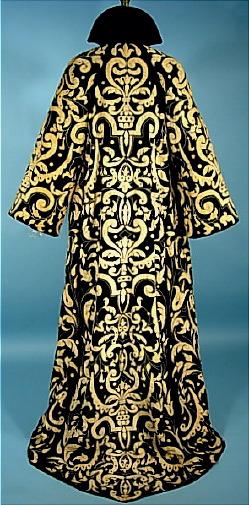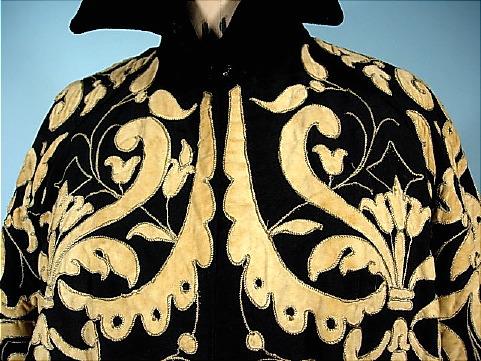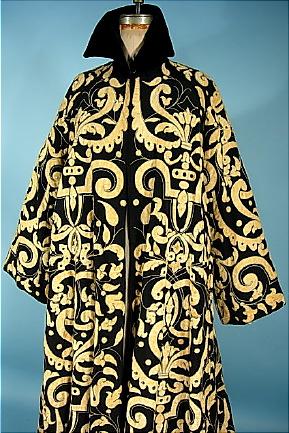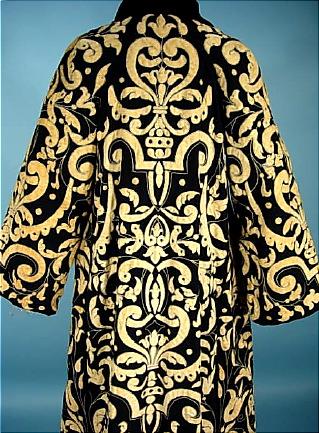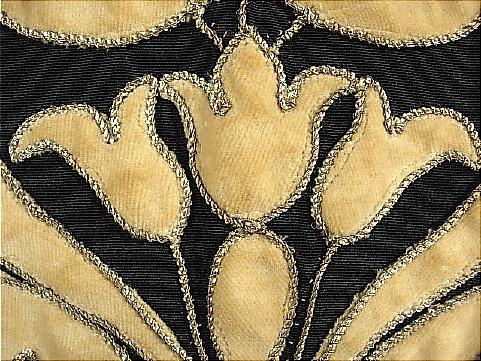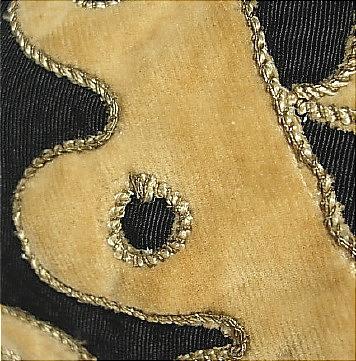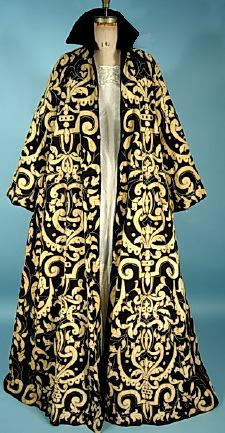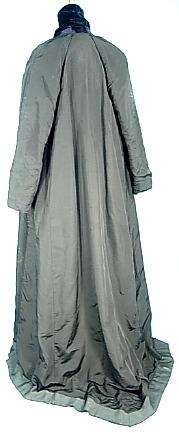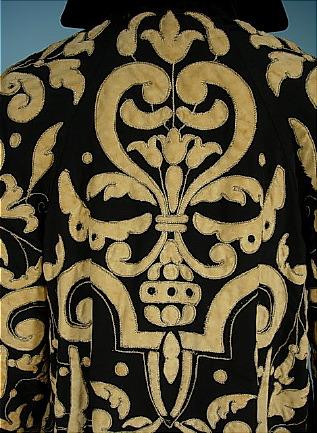 #9887 - c. 1950's (?) Black Rayon Faille Evening Coat with Elaborate Velvet Design! LARGER SIZE! Be Still My Heart!! Words escape me... I just keep breathing too fast and may soon pass out from the beauty of this coat! Looks like a TOP PARISIAN COUTURIER piece from the masters at the turn of the 1900s. However, it's later than that as evidenced by the rayon faille base, and non-meticulous machine manufacturing. But my god, the design is brilliant!! Black cotton velvet collar to stand up or down. The ecru velvet design is edged in silk floss and gold metallic threads. Condition is great with a big exception! The ecru velvet is darkened in areas, mostly one sleeve and needs expert cleaning. Once done, you will have a priceless masterpiece!!!! Could have been an opera costume piece? That is the only guess we have. Perhaps someone "out there" will know more! Measures: 62" long from shoulder to hem in front, 70" long in back. 17" across shoulders. Open at front, just one hook/eye at collar front. The previous owner wore this to a Renaissance Fair when she was a size 16ish, so it isn't the normal vintage tiny. You will never see another!
SOLD - but on display in Museum Category for Research/Study
[Back]