Antique & Vintage Dress Gallery
www.antiquedress.com
9 IMAGES: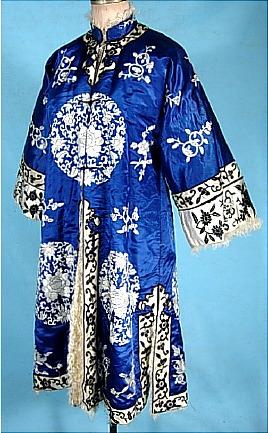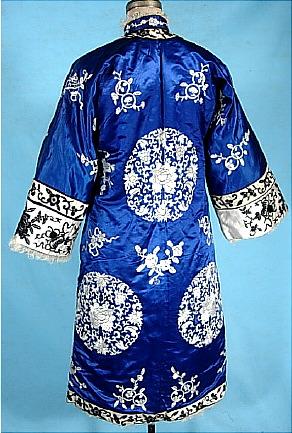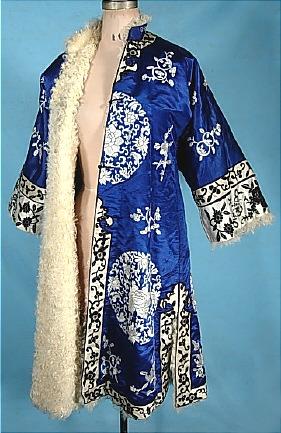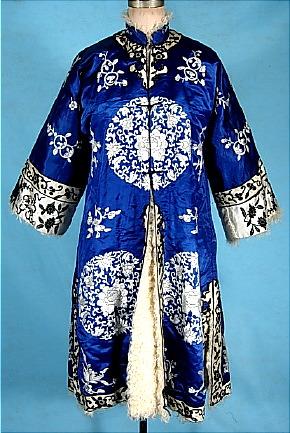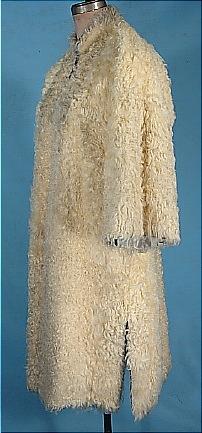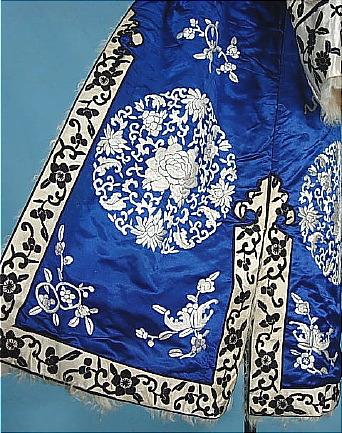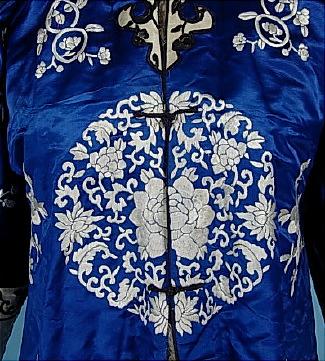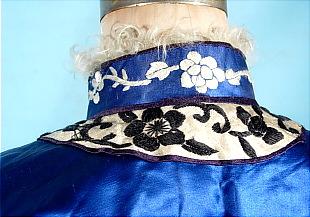 #9720 - c. 1930's Royal Blue Silk Satin Embroidered Concubine Coat wih Mongolian Lamb Lining! Oh baby ... break out the shaggy sheepskin Mongolian Boots and a pair of skintight matching off-white jeans or leggings and perhaps an off-white cashmere turtleneck and top with this amazingly beautiful coat! Damn! What an outfit!!! You will stop traffic! Or just wear with blue jeans for a more casual look, or a body-hugging off-white dress for the theatre. Certainly there are lots of oriental coats and kimonos out there to wear.. many from the 1960's which are paper silk and not nearly as beautiful as these older orientalia. And I have never seen one before with the Mongolian lamb fur lining! It gives it a very special flare! Here's the info... royal blue silk satin coat with white embroidered roses and scattered sakura, medallions of peonies and chrysanthemums. The sleeve bands and side vents are of white satin with black silk embroidery. Excellent condition with just a hint of wear. Measures: 34-36" bust, 40" long from shoulder to hem. 3/4 length sleeves.
SOLD - but on display in Museum Category for Research/Display
[Back]