Antique & Vintage Dress Gallery
www.antiquedress.com
20 IMAGES: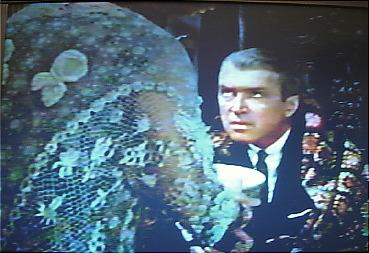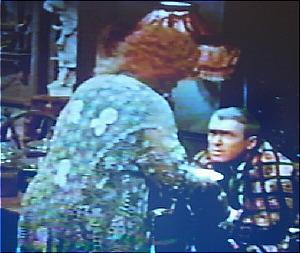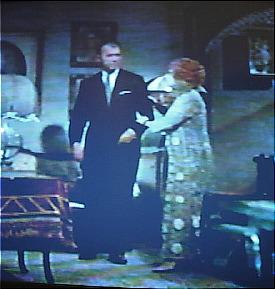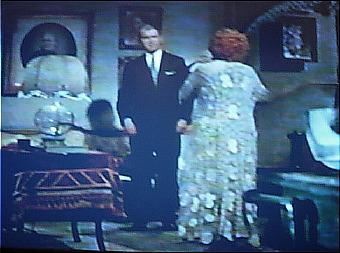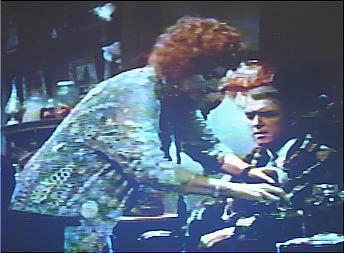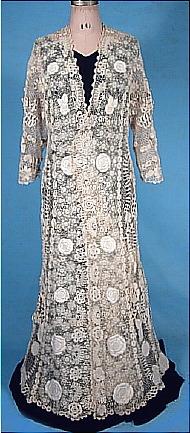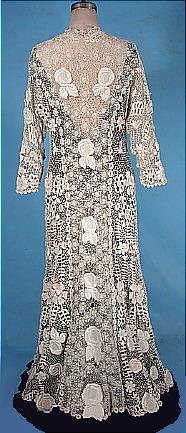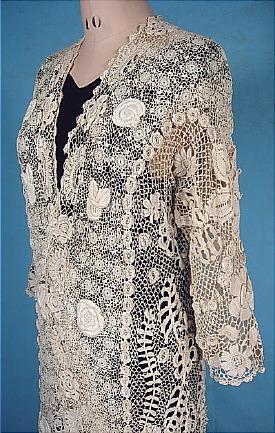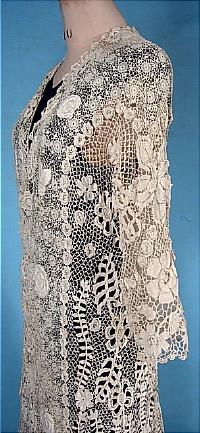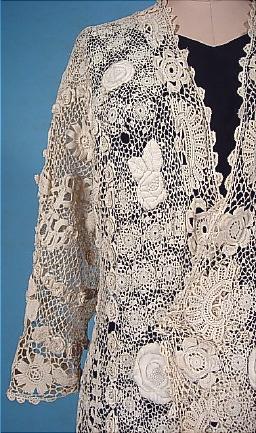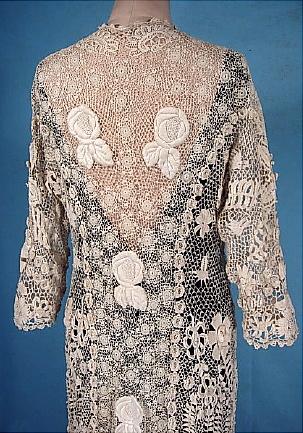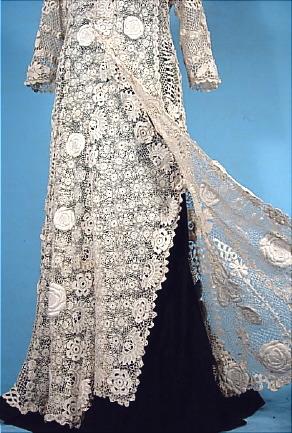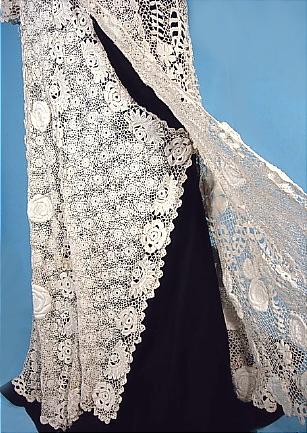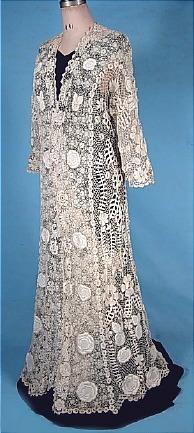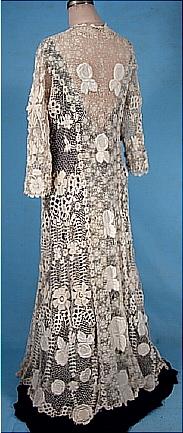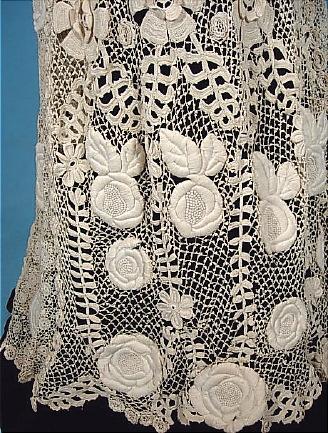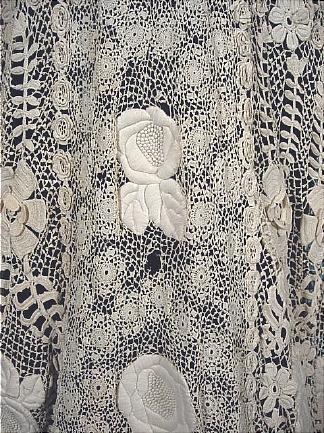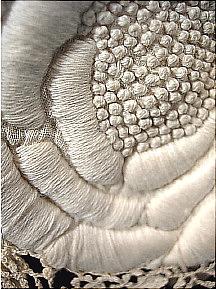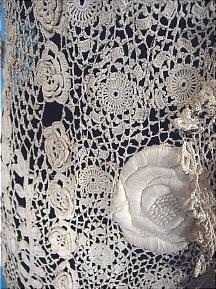 #9713 - c. 1900 Ecru Irish Crochet Lace Overcoat! Provenance: From the Personal Collection of Edith Head! Worn by Hermione Gingold in Jimmy Stewart/Kim Novak movie, "Bell, Book and Candle" As per the prestigious Julien Entertainment Auction House, this is an antique coat that was personally selected by Edith Head for an unknown production. We didn't know WHAT production, but one of my VERY knowledgeable experts knew it as soon as he saw it! Great to see it on screen. Probably worn in another movie, since "Bell, Book and Candle" was wardrobed by Jean Louis.. so it may have been an antique studio piece that somehow ended up in Edith Head's personal collection. Anyway.. we have at least ONE movie credit for the lace coat! It's an ecru color irish crochet open front coat with large heavy embroidered flowers and tiny irish crochet rosettes running down the sides and around hemline. The condition is quite good, but not perfect.. there are about 6 noticeable breaks (holes) in the lace ... and then a few more hardly worth mentioning leg breaks and ever so slight age spots. If you are handy with a needle and thread, you can make this look pretty much perfect with just a little time. Measures: up to 36" bust, and 55" long from shoulder to hem. However there is an additional panel of lace (take a look at closeup photos of the open skirt) which wraps under the front on one side, so there are a few ways to wear the coat. There is no closure at the waist.
[Back]