Antique & Vintage Dress Gallery
www.antiquedress.com
11 IMAGES: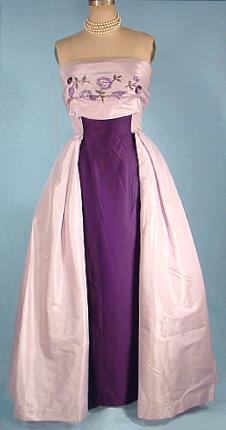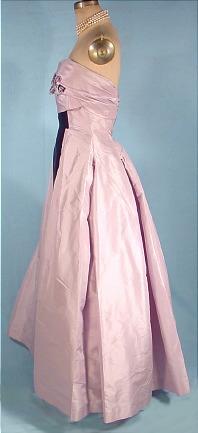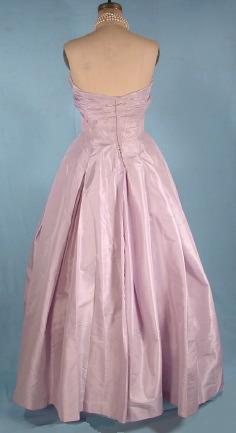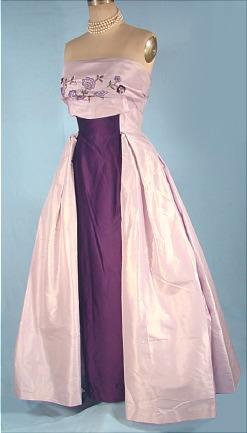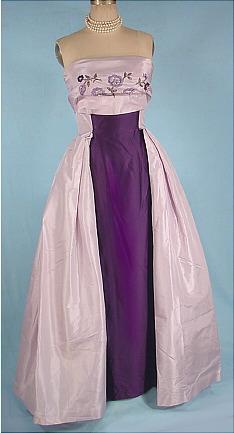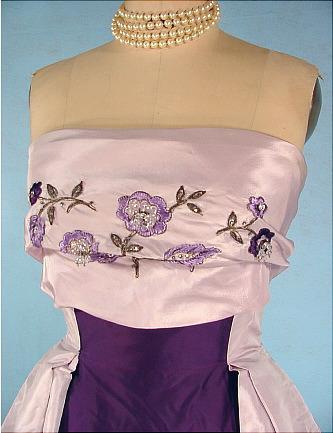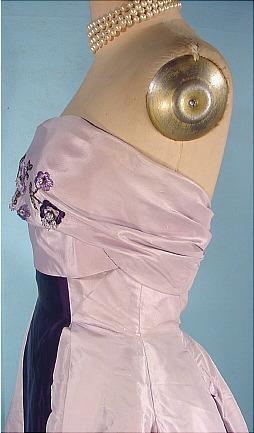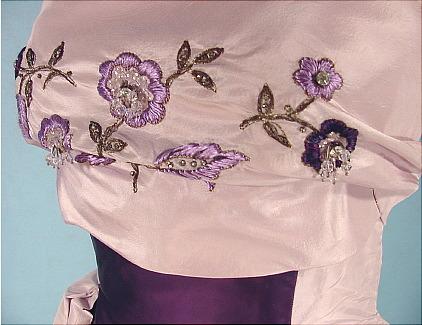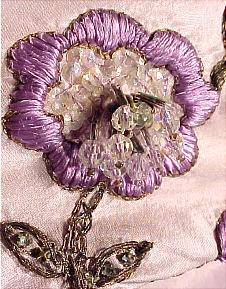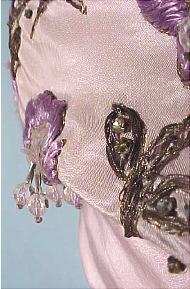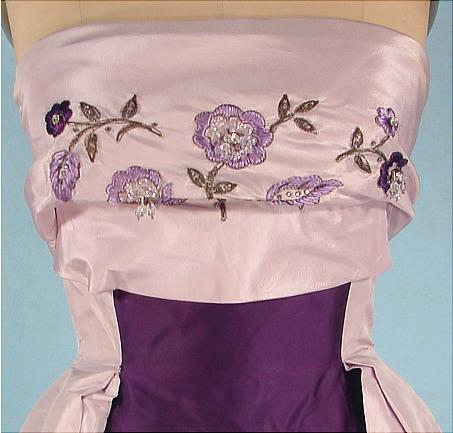 #9310 - c. 1955 Light Lavendar and Deep Purple Beaded "Sabrina" Ballgown! I have waited many years to locate a gown that has the same lines as the memorable 1954 Givenchy ballgown worn by Audrey Hepburn in "Sabrina" (you know.. in the indoor tennis court scene). This gown is amazing! It is not a top couture piece, but it has wonderful detailing and magnificent, massive tulle interior to the "overskirt" which gives it the volume and rustling that is so important. The beaded around the bustline is the end-all, be-all! Small fade spots at mid waistback, otherwise Excellent condition. Back metal zipper. 3-D beading. Rayon satin purple, taffeta over.
SOLD - but on display in Museum Category for Research/Display
[Back]