Antique & Vintage Dress Gallery
www.antiquedress.com
17 IMAGES: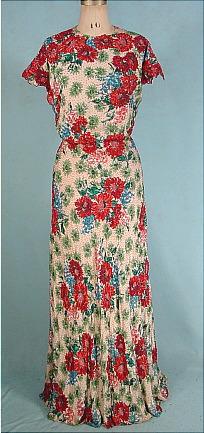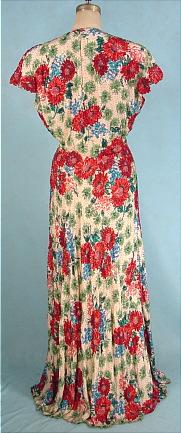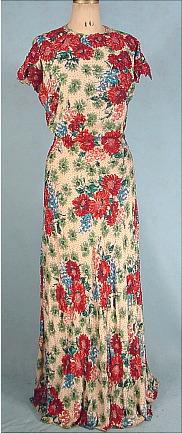 Gown for Sale on Left / Doyle Balenciaga Gown sold for $11,750 on Right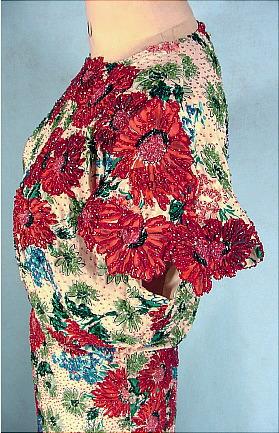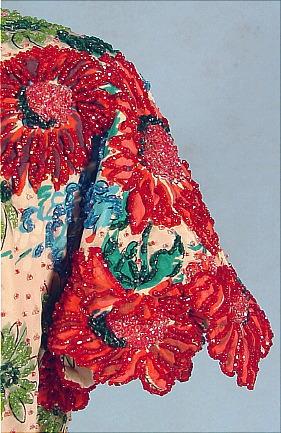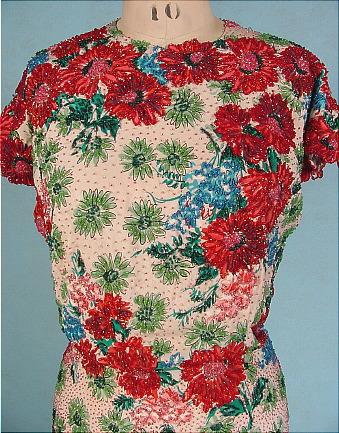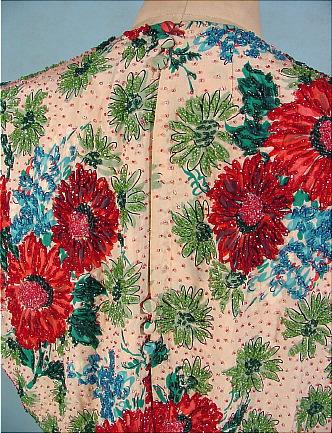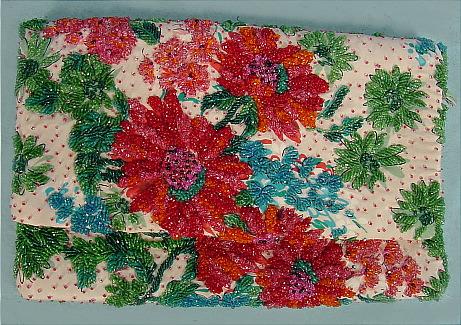 Comes with Matching Clutch Beaded Purse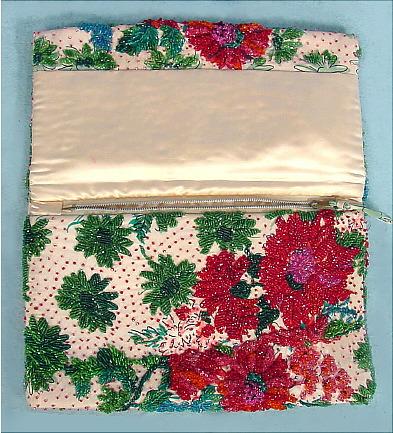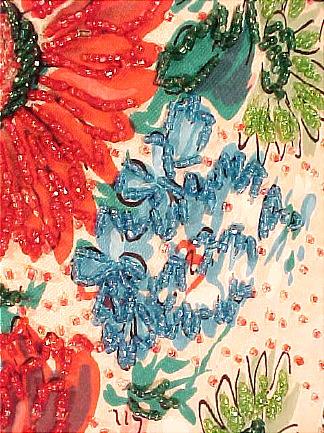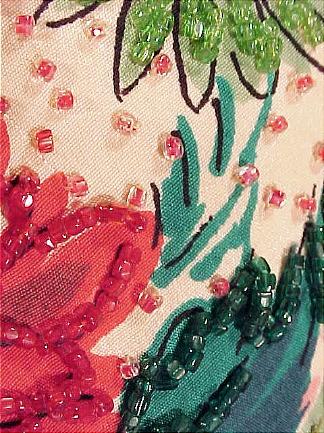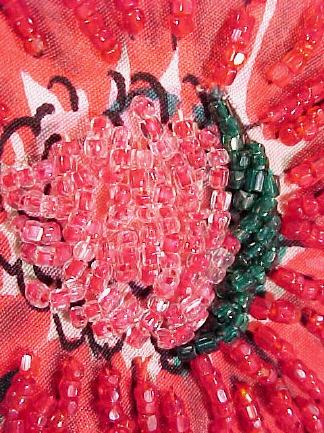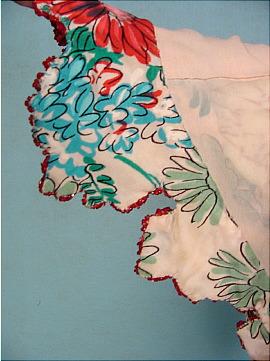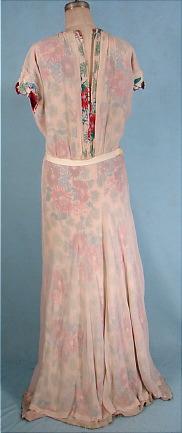 Interior sleeve showing lining and silk fabric / Interior of Gown
#9220 - c. 1940's RARE (attributed to) BALENCIAGA Beaded Silk Gown! Ok.. Pay ATTENTION! I am selling the gown on the left! The gown on the right is to show you what, indeed, you are purchasing. The photo on the right is from Doyle Auction House in NYC... of a gown that sold in December, 2001 for $11,750! Now, I must tell you that my gown, unfortunately, has no label but comes from the estate of a Beverly Hills Socialite (many other items of hers are up on this website as well) who only purchased the BEST, so... This gown is in Excellent condition. A gorgeous floral silk dress where each flower is fully beaded in matching beads to blend in with the print. The background has tiny clear with red interior high-quality Czechoslovakian beads as well. Very subtle beading, yet extensive. You will notice the upper bodice edge on the Doyle gown is scalloped following the pattern of the floral print. Same story on my gown.. on the sleeves... the scalloped edge. Exact same beaded material on both gowns. Side metal zipper dates to 1940's. The only problem with my gown is it's too large for the mannequin, so will look sleeker if you are the correct size! In additional to the gown comes the matching beaded silk clutch bag. I'm assuming these gowns were true COUTURE, made to order by Balenciaga, Paris. Excellent condition... just a slight musty smell if you have a nose like mine.
[Back]