Antique & Vintage Dress Gallery
www.antiquedress.com
19 IMAGES: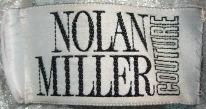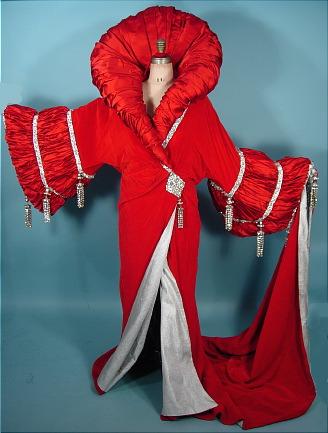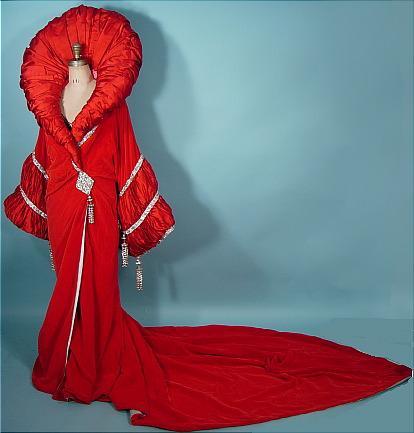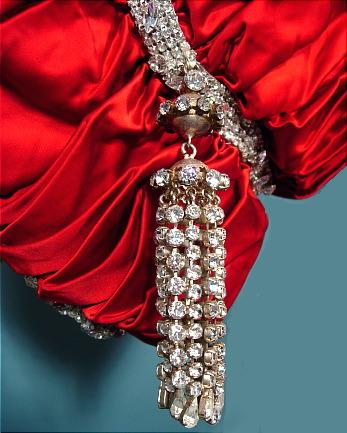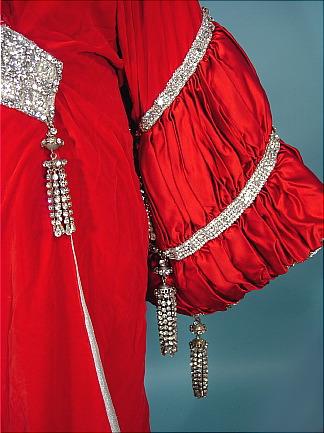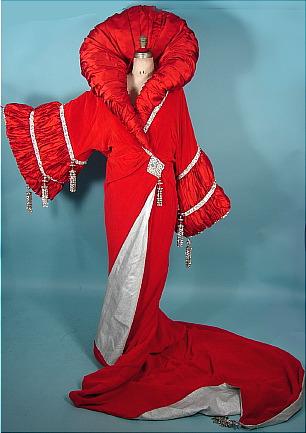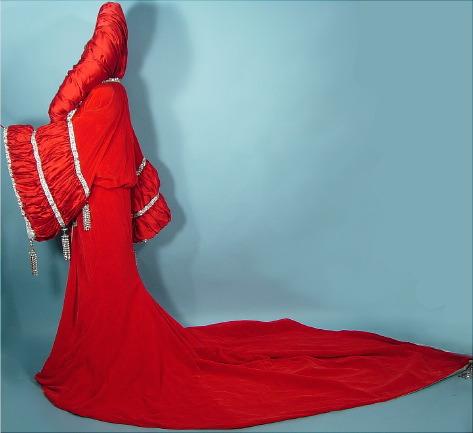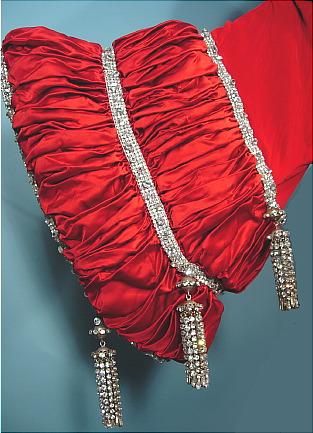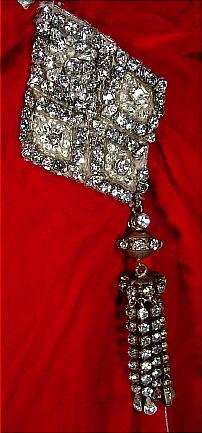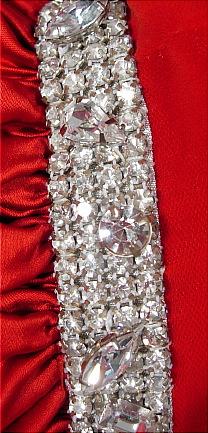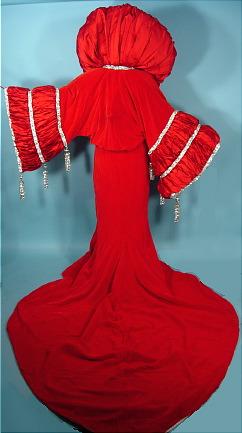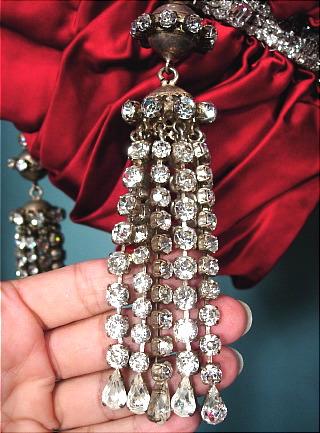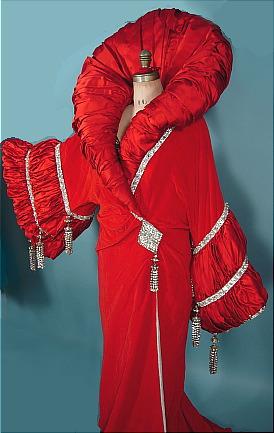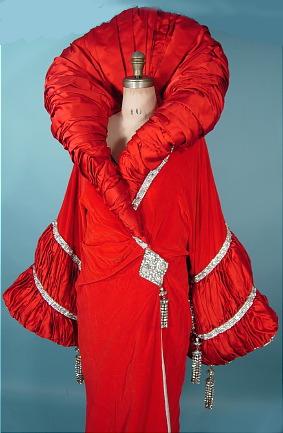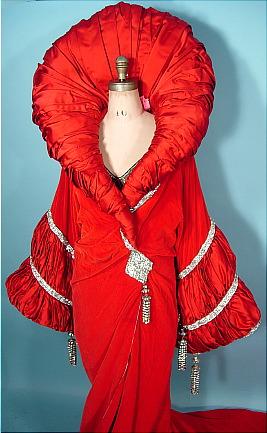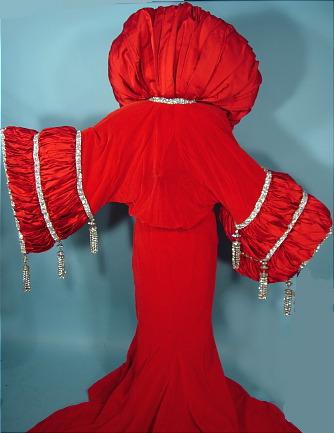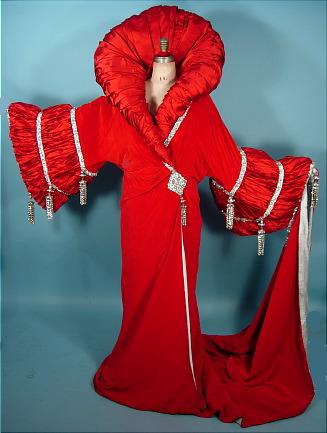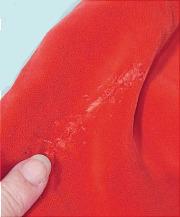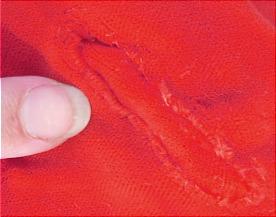 #7354 - c. 1991 ANN MARGRET Incredible Stage Worn Red Velvet and Red Satin Rhinestoned Grand Entrance Trained "Robe" by NOLAN MILLER COUTURE! Lined in Silver Lame! Designed and Worn for her 1991 Radio City Music Hall Performance! This is the ACTUAL AUTHENTIC (and likely one-of-a-kind) entrance "showgirl" robe worn by the legendary Ann Margret on stage. This piece weighs an amazing (yes, I can use that word for this!) 13 POUNDS! You gotta look at all the photos (click on photo at left). This thing is FANTASTIC! Measures: 60" long from shoulder to hem in front, 120" long from shoulder to hem in back (with additional rhinestoned tassel at the very tip of the train (which is worn held as you see). Excellent condition (with just two repairs found from heels stepping on train/hem (see photos)... you won't notice unless inspecting. The massive collar is held up with a metal rod up the back! Yup! You think it's easy being a showgirl???? :) I contacted Nolan Miller's company to discuss this piece. There was only one made, and the design was based on an Erte painting (so they nicknamed it "the Erte").

SOLD - but on display in Museum Category for Research/Study
[Back]