Antique & Vintage Dress Gallery
www.antiquedress.com
10 IMAGES: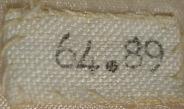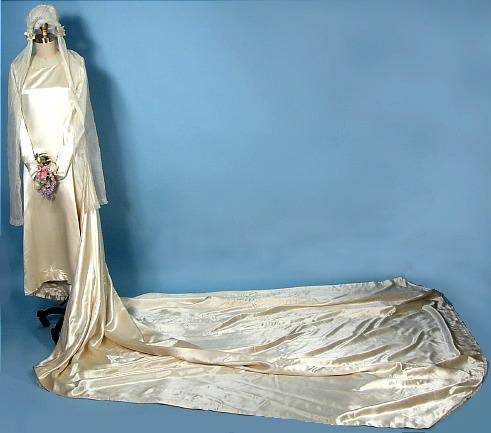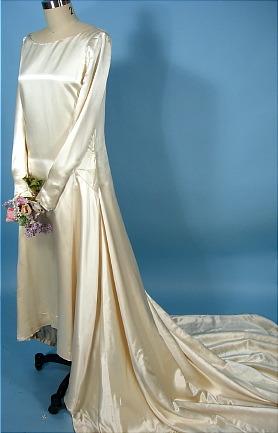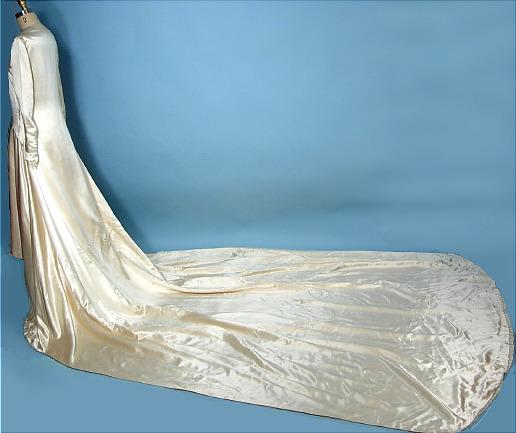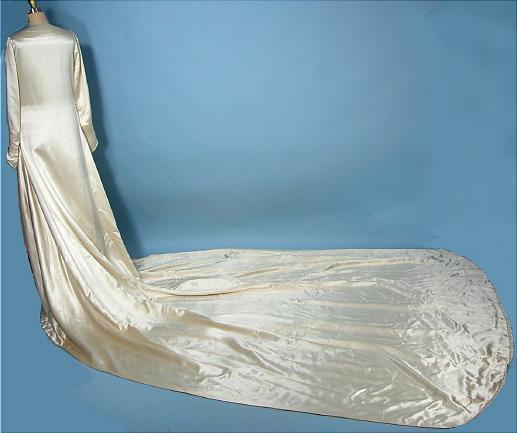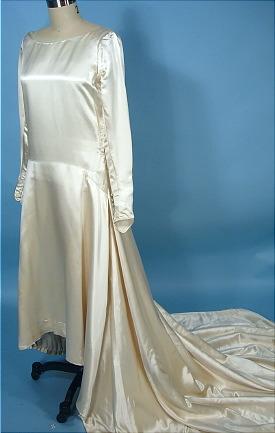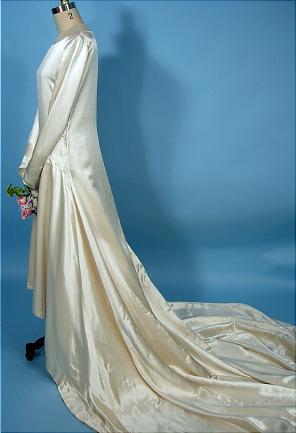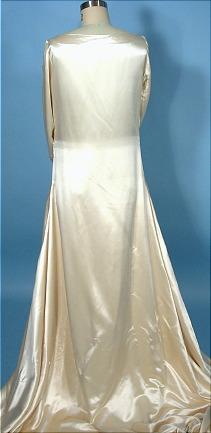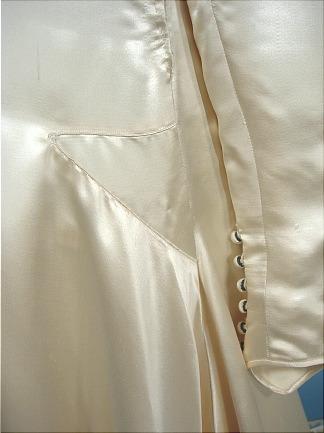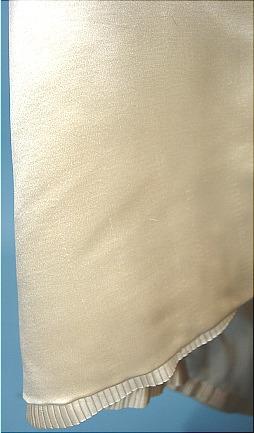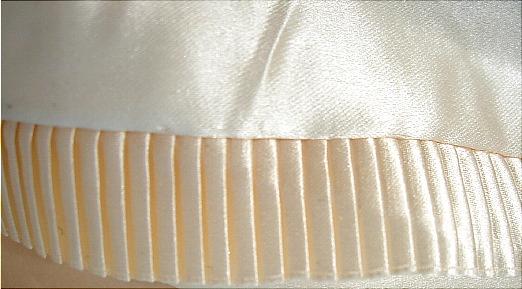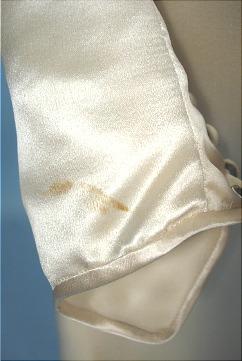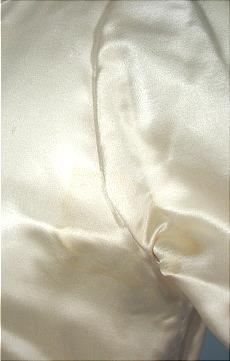 #6954 - c. 1923 Wedding Gown of Ivory Silk Satin with Long Train! This would have been worn by a very fashion forward woman in 1923 (think of the Sarah Jessica Parker of her time! :) I have one etching of a 1923 Worth gown I will have to photograph to show you the only other incredibly simple gown of the era. LOVE the simplicity!! Really the only detail is the small pleated edging that just peaks out along the hemline on skirt and train. Long pointed cuffs with buttons, slightly dropped waistline, boat neckline... and then in the back, it is just a straight swath into the incredibly long train of 130" long from shoulder to hem. I show the gown with a headpiece that doesn't go with it, but just so you can see what it might look like with the proper wedding cap. The original veil might have been longer. Measures: 34/35" bust, up to 33" waist, up to 37" hips, 44" long from shoulder to hem in front, 130" in back. Excellent condition with just a few tiny flaws (see last two photos)... one mark on one cuff area (likely stained from bouquet), and one underarm stain (the other underarm has a teeny stain), and extreme minor pulls in the satin. Very wearable, but certainly this is a great display piece for any wedding collection. The ivory silk satin material is exquisite!!!!!! Would have been quite expensive I'm sure when new.
SOLD - but on display in Museum Category for Research/Display
[Back]