Antique & Vintage Dress Gallery
www.antiquedress.com
4 IMAGES: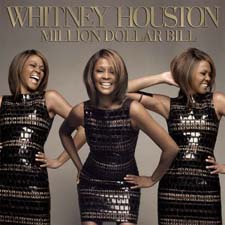 #6853 - c. Spring 2009 CARMEN MARC VALVO Dress worn by Whitney Houston for the Cover Shoot of her 2009 Album "I Look To You" and Used for her First Single "Million Dollar Bill" off that Album! I'm sure you've all hear by now that Whitney Houston is BACK! And in celebration of that, I have purchased a new Whitney dress for you!!! Worn by Whitney for the cover photoshoot for her 2009 album. Frankly I can't believe she didn't choose this photo of the album cover, as I think it's SO much more flattering (and looks more like her) than the photo she did choose, but I think the answer is in the fact that there were too many comparing the look to Mariah Carey's cover of her "Memoirs of an Imperfect Angel". SO.... Anyway, I have "THE" dress! :) I'm sure you will see others who claim they have "the" dress, but this came directly from Carmen Marc Valvo and Whitney through a recent auction. The auction valued this dress at $3,500 so who am I to argue with them?? FYI, Mr. Valvo's cocktail dresses usually retail for $1,300 - $1,800 and his 2009 fall collection will include $2,400 dresses. So the dress alone is worth money... but certainly it's the Whitney cache that makes this dress truly "priceless"!!! Excellent condition. Size 2. Meticulously crafted in black patent and lace!! The dress comes with a signed photo of Whitney.
$ 2,500. SOLD
Approx. - SIZE 2
(check measurements above)
ITEM #6853