Antique & Vintage Dress Gallery
www.antiquedress.com
12 IMAGES: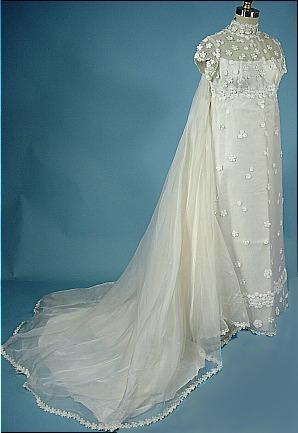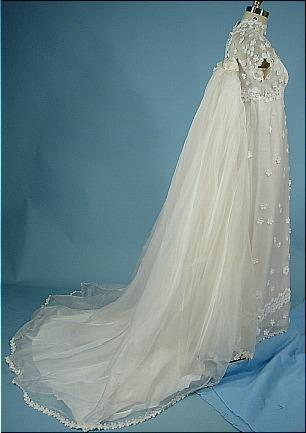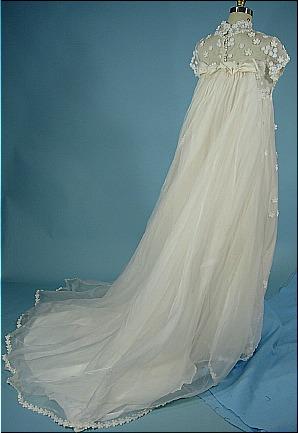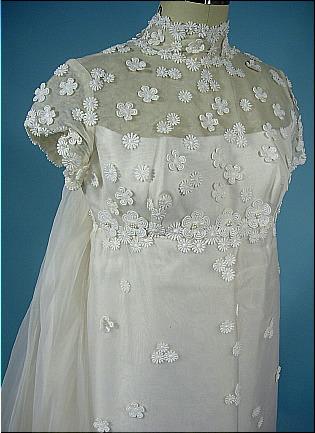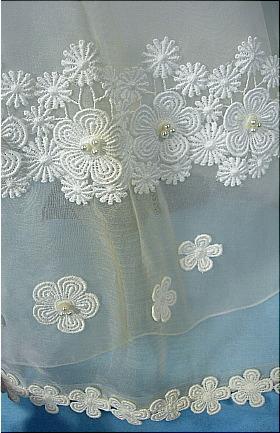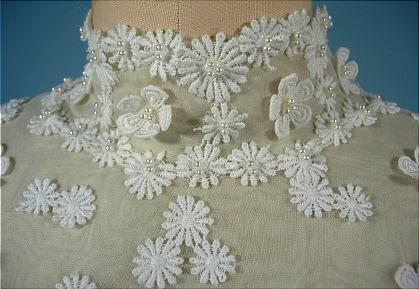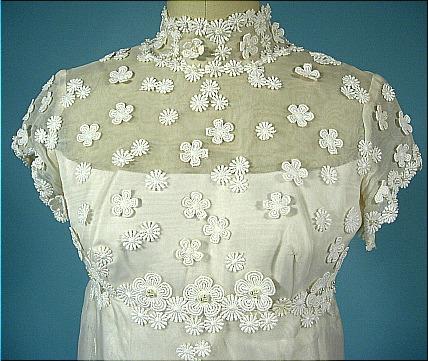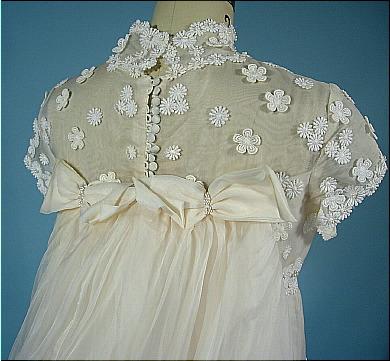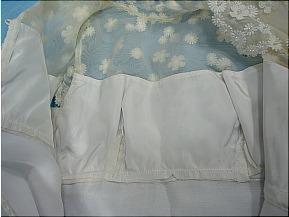 #6452 - c. 1974 PRISCILLA of BOSTON Wedding Gown of Daisy Appliques on Organdy with Detachable Watteau Train! Petite - Teeny Line! I happen to know the exact year of this gown because I was married (the first time) in 1974 and wore a Priscilla of Boston gown from this same collection!! It cost a very expensive $445 back in 1974! I remember my Mother practically fainted at the price, and my parents really couldn't afford it, but they somehow scraped and bought it for me anyway. Both my parents have since passed away, but I want to take this opportunity to thank them again for all their sacrifices to give their children everything their hearts desired. They were the BEST! This gown evokes the Jane Austen era (or the Regency or Empire eras if you prefer). Soooo romantic! The gown is exquisite alone, but then there is the removable watteau organdy daisy trimmed train that attaches to the upper back with two bows. 57 buttons up the back, so please make sure you choose a patient maid of honor! Excellent condition with a slight minor dustiness at the lower side skirt near hem. It's minor, but there. Measures: 32" bust, 29" underbust, 53" long from shoulder to hem in the front, 60" long in the back. This gown would cost thousands if new today.
SOLD - but on display in Museum Category for Research/Study
[Back]