Antique & Vintage Dress Gallery
www.antiquedress.com
14 IMAGES: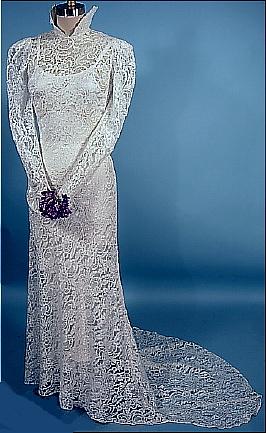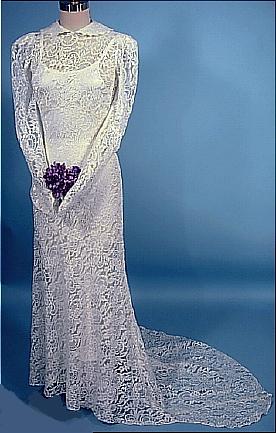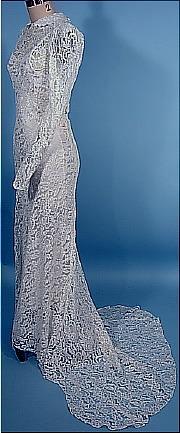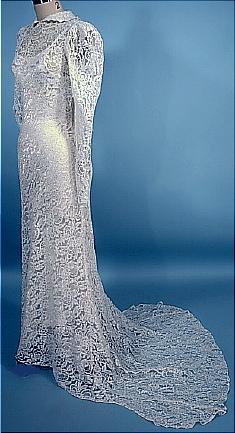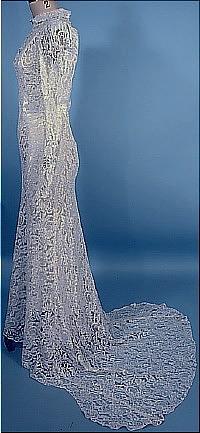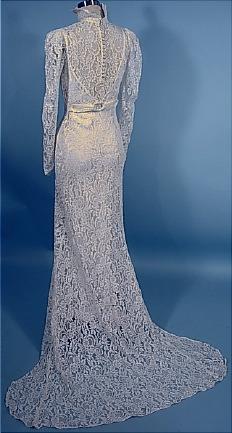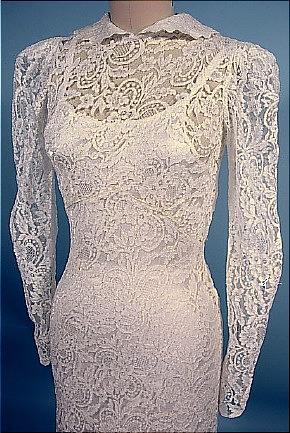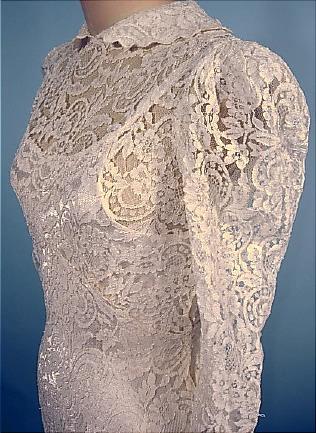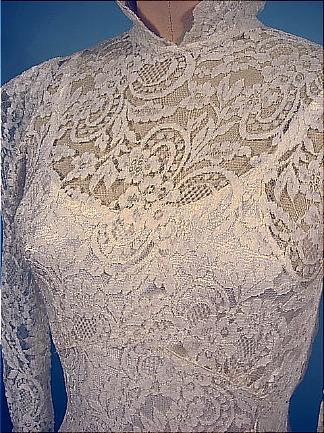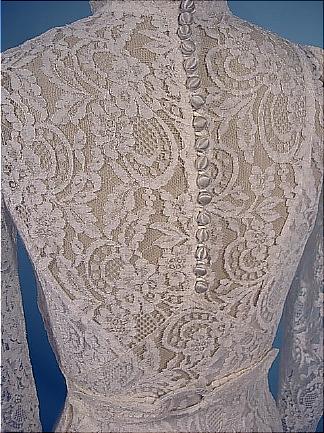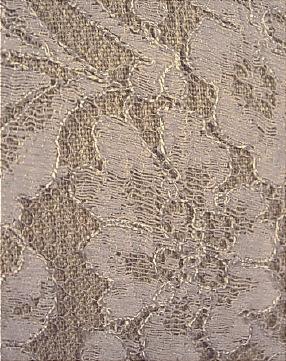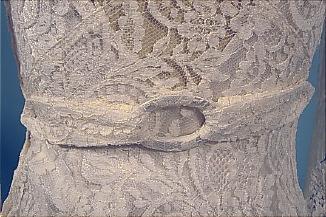 #6323 - c. 1930's White Trained Cotton Lace Wedding Gown with White Slip! I don't know if you've tried to find 1930's lace wedding gowns in good condition, but let me tell you... it ain't easy! The reason is that most of the 30's laces have dried out over time and they are brittle - so they tear easily... or they are already in shreds. But luckily, this lace wedding gown is in Excellent condition... mainly because it was made of cotton lace, so it's very wearable! It comes with a white shiny slip (which may not be original... just seems a bit short, but looks fine under). I show the gown with the collar flipped up or down.. wear as you like. The up position gives the gown a bit of a medieval look. The gown buttons up the back, snaps up side and fans out at the train. No other do-dad's or embellishments. It's just simply beautiful. Get creative and wear with nude or sexy white slip under for the wedding ceremony, and then switch to a colored slip (if you dare) for your reception! What d'ya think? Measures: 54" long from shoulder to hem in front, 74" long in back. Hard to measure the rest as it's a bias cut, but if you tell me your measurements, I can let you know it if will fit. I'd suggest best for a short gal probably size 2-6.
SOLD - but on display in Museum Category for Research/Study
[Back]