Antique & Vintage Dress Gallery
www.antiquedress.com
14 IMAGES: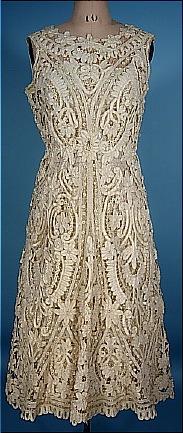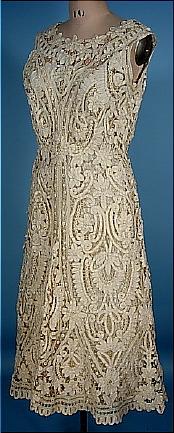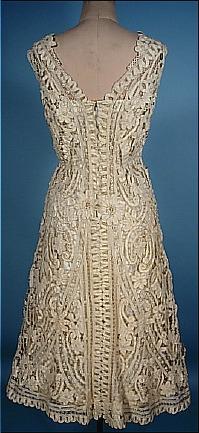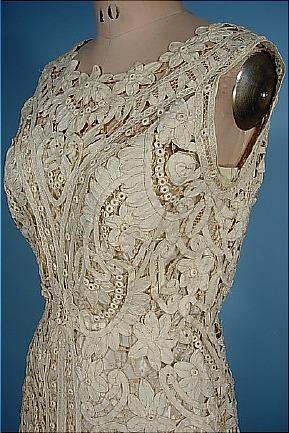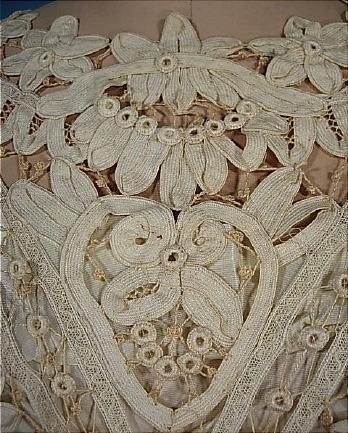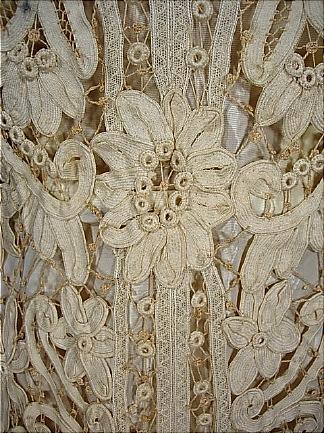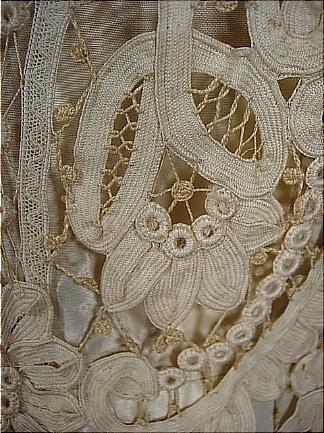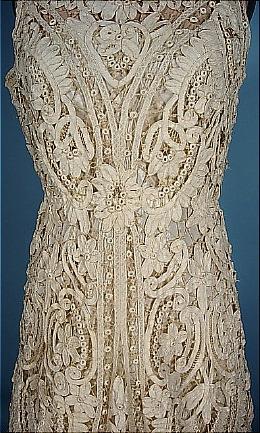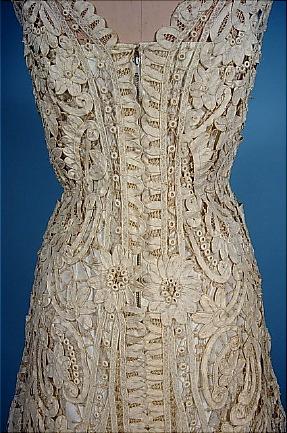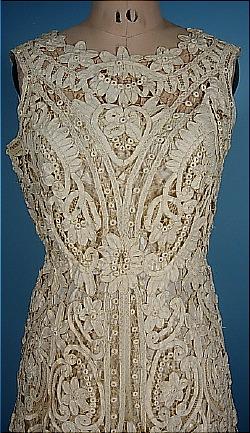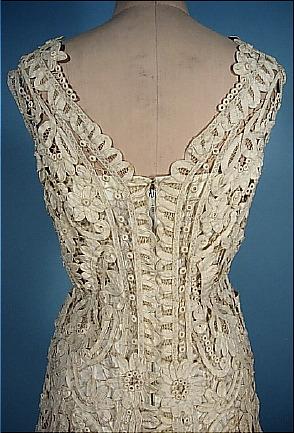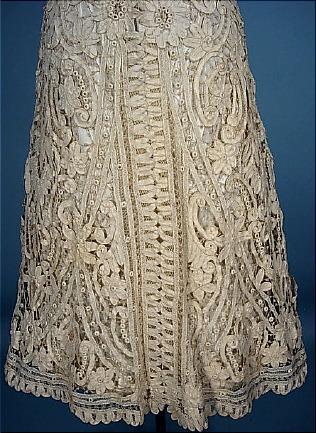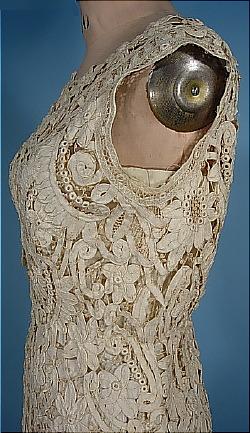 #6074 - c. 1950's Ecru Battenburg Lace Dress! Sometime in the 1950's, some great dressmaker decided to use some old Edwardian Battenburg lace to create a perfectly wonderful A-line skirted, sleeveless dress. Whoever designed it used the battenburg in an absolutely charming and flattering pattern. Take a look at the close-up photos. The dress may have been worn for a second wedding (perhaps using a Grandmother's old battenburg wedding gown for the lace. Certainly it would still make a great summer dress, or a second wedding dress as is....OR.. if you really love the dress, but want to wear a wedding gown... get your own dressmaker to design a new underdress - so this actually becomes a long battenberg tunic! Just think of the possibilities!!! Ooh... you could even wear the long underdress for the wedding and short one for the reception! I'm getting so excited about it! You could remove the current slightly more white rayon lining currently peaking through the lace... and you could wear a pastel colored satin full-length slip under! This dress is sublime no matter how you wear it. Wear with a sash, or no sash. Colored or ecru. Metal zipper back. Excellent condition. Measures: 38" bust, up to 30" waist, up to 41" hips, 47" long from shoulder to hem.
SOLD - but on display in Museum Category for Research/Study
[Back]