Antique & Vintage Dress Gallery
www.antiquedress.com
48 IMAGES: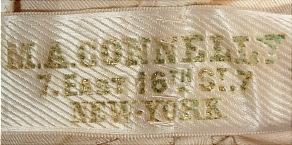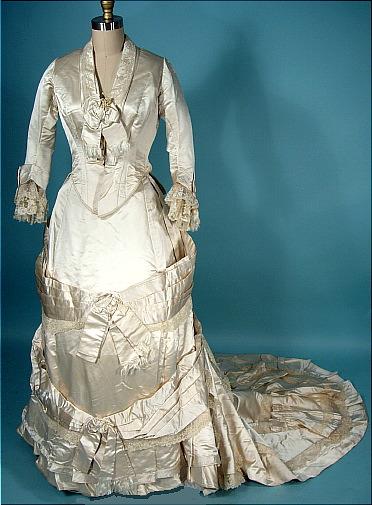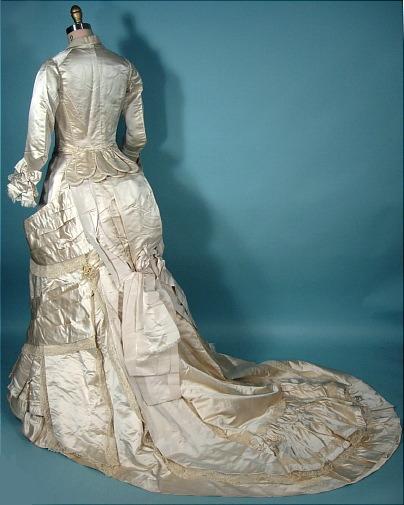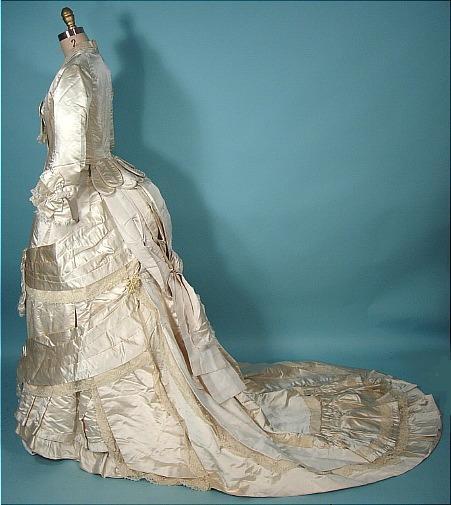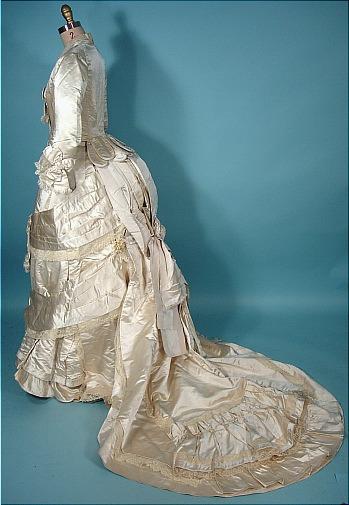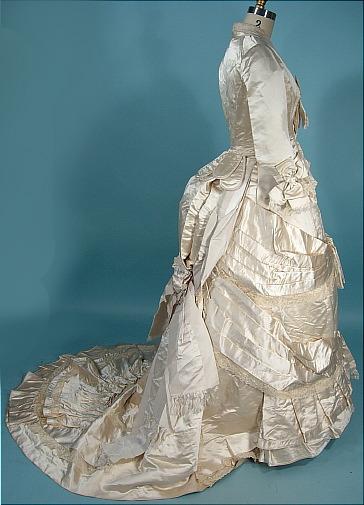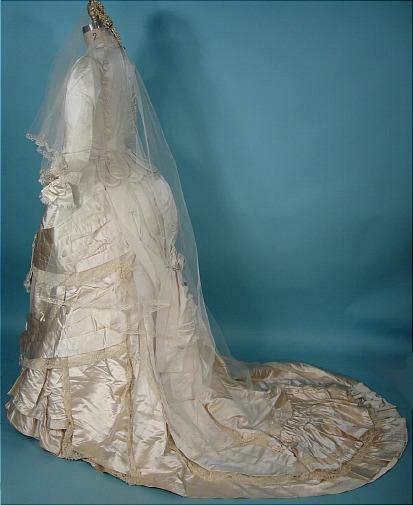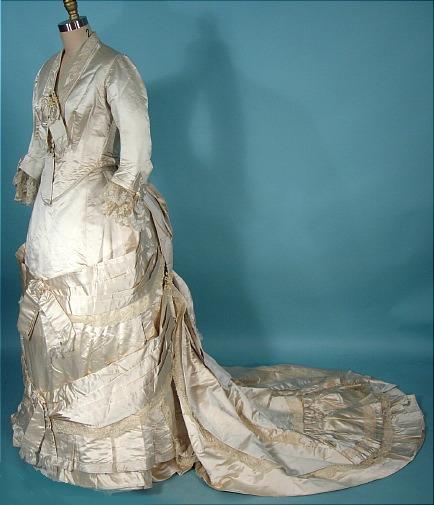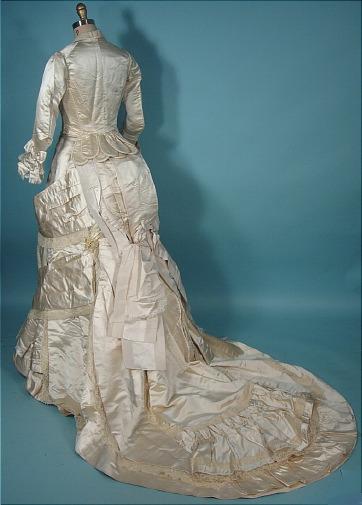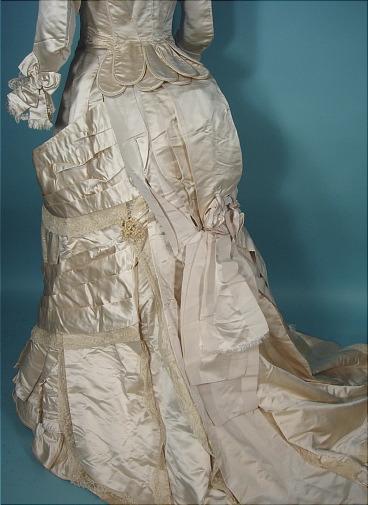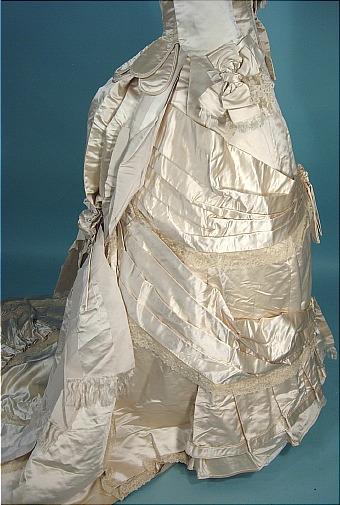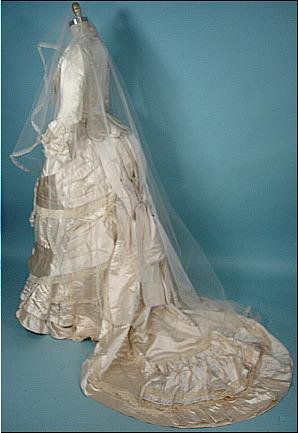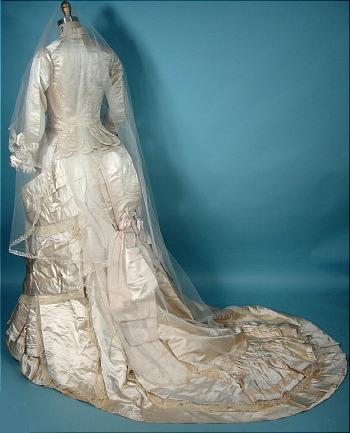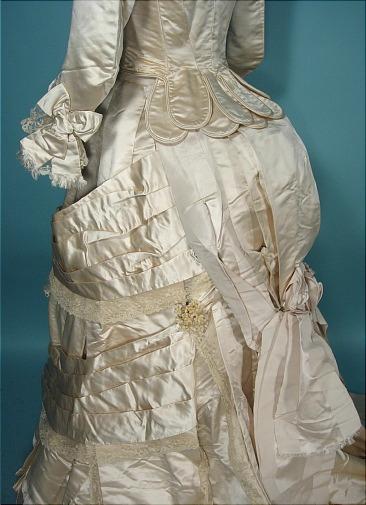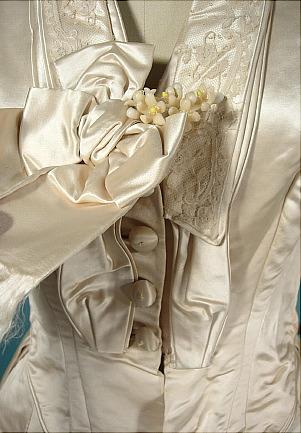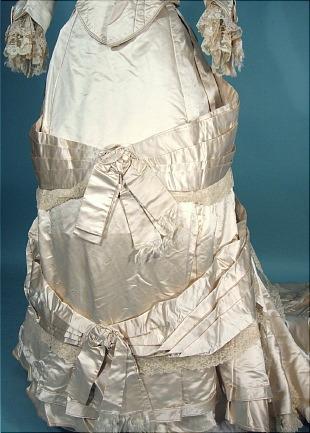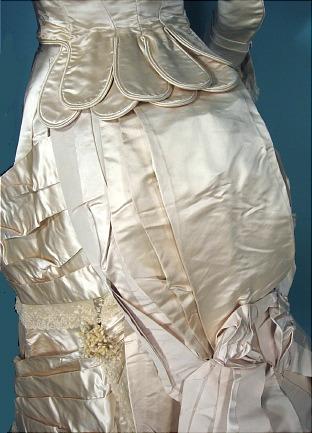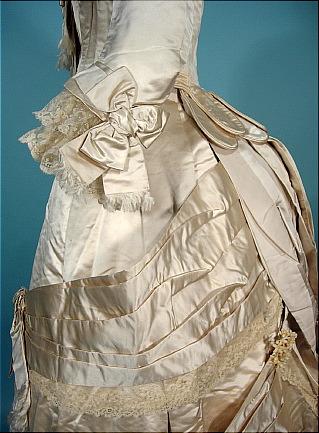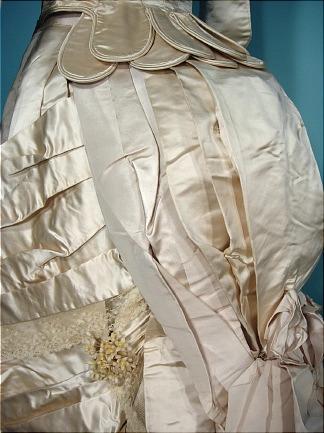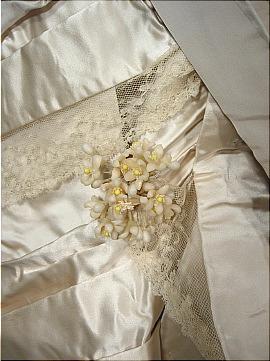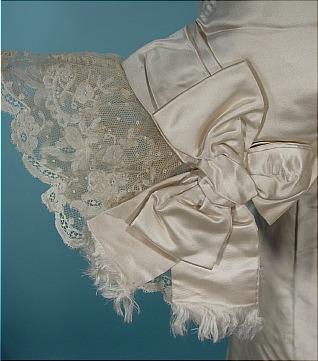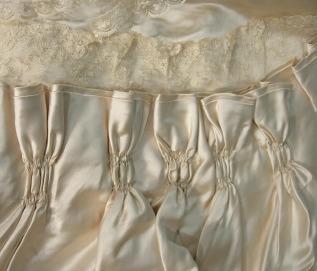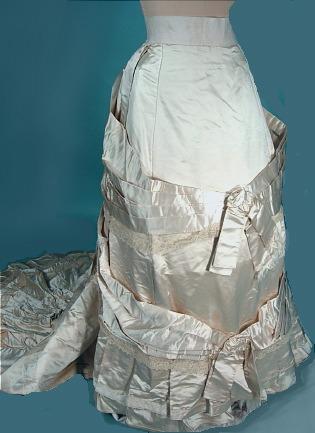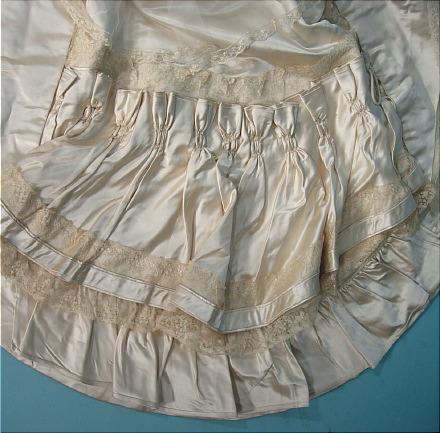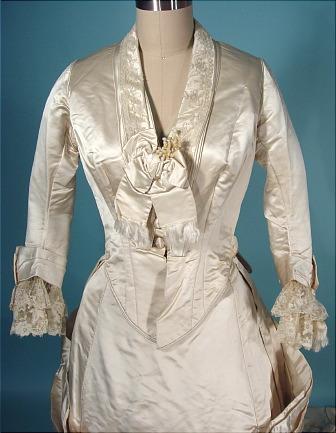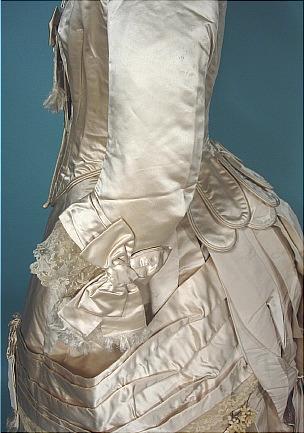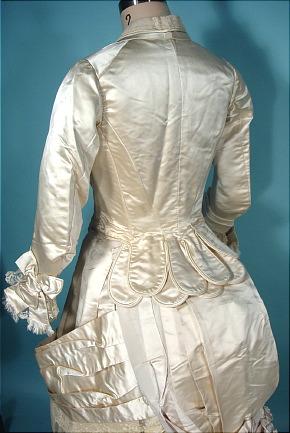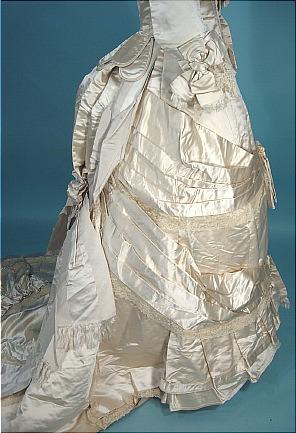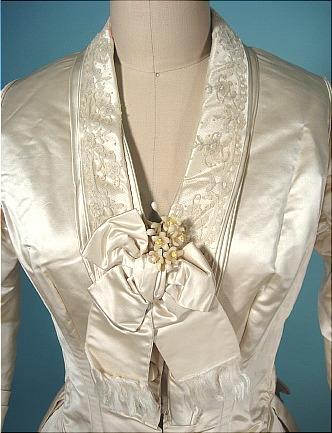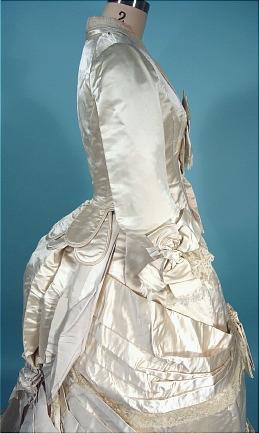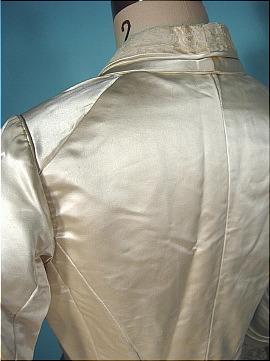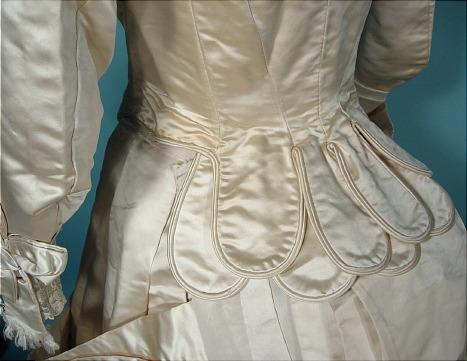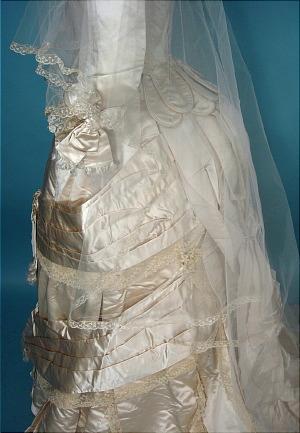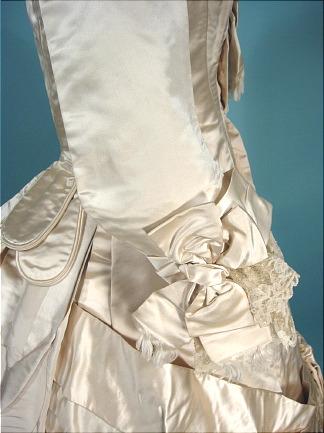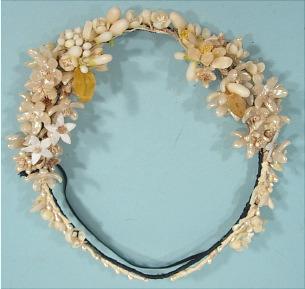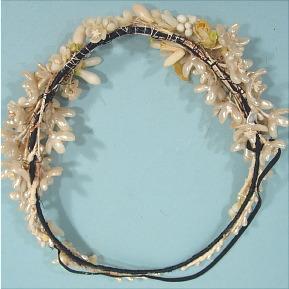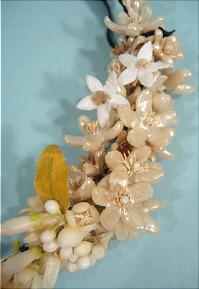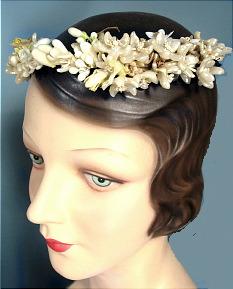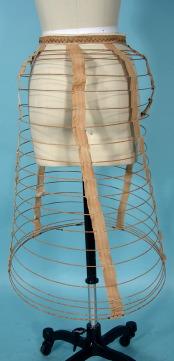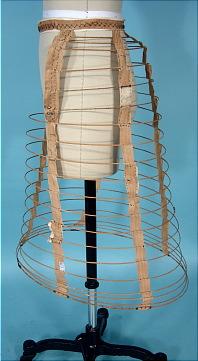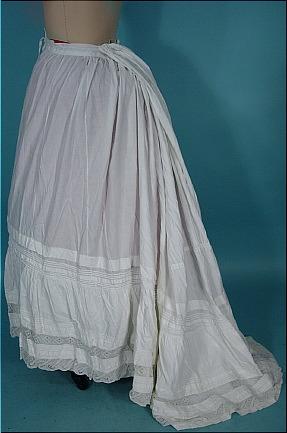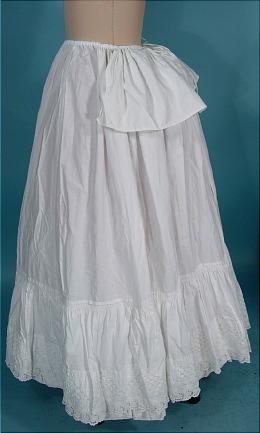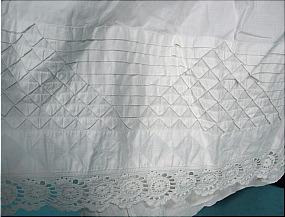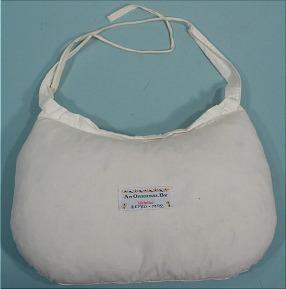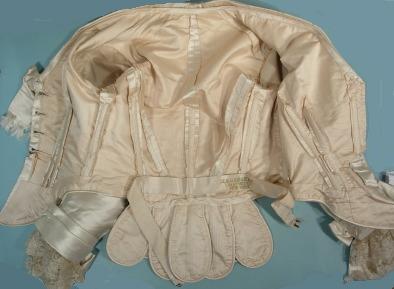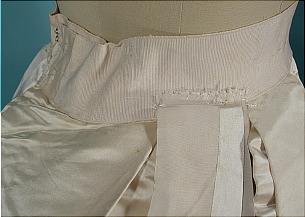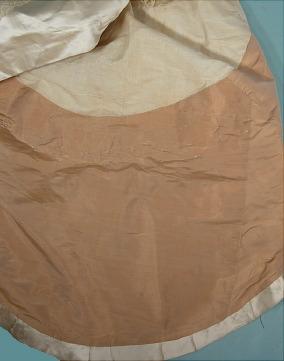 Lucy Hayes' New Years 1880 Gown from M.A. Connelly, New York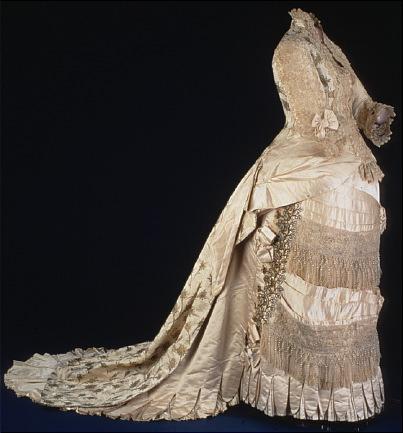 Lucy Hayes' New Years 1880 Gown from M.A. Connelly, New York
# 5877 - c. 1880 M.A. CONNELLY, 7 East 16th Street, New York Ivory Silk Satin Bustle Wedding Gown Ensemble! With Wax Headpiece, Bustle Cage, 2 Petticoats, New Bustle Pad and Veil! Museum Quality Piece! WEARABLE SIZE! Oh yeah....SO nice for me when these magnificent pieces just come to me from long-time collectors!! So they are "new to the market" from years of storage. I must confess, I knew just by looking at this gown that it was special, but it wasn't until I researched "M.A. Connelly" that I found just how special! Sure, there is one M.A. Connelly gown in the Boston Museum of Fine Art, but it's the discovery that our 19th President, Rutherford B. Hayes' wife, Lucy Hayes wore a gold damask and cream satin gown to the White House New Year's reception in 1880!!!! Yup! And not only that, but this was her dressmaker of choice (per Feb. 2009 issue of "Past Times", a publication produced by the Rutherford B. Hayes Presidential Center). The article reads: "In January 1880, 'Mrs. R. B. Hayes went shopping at M.A. Connelly in New York. There she ordered three new gowns for White House functions. The receipt shows Lucy paid $300 for a 'green striped velvet' dress, $225 for a 'black brocade velvet' dress, $350 for a 'white brocade satin' dress, $12 for a pair of corsets and $49.50 for lace. Totaling $936.50 which would be $21,000 today. More information from M.A. Connelly is that she moved her business to 331 5th Ave. sometime between 1880-1892, and according to the NYC Real Estate Records of Dec 4th, 1897, she moved her dressmaking and importer business to 9 West 34th Street. SO.... This gown is exactly at what it would have cost new in 1880 at $350 (1880 price)! And then you are getting the additional ensemble pieces for free!! And the condition is just about that good... nearly like new. There are a few slight issues (likely replaced waistband, but that's just about the only issue! Even a WEARABLE size! Measures: 34" bust, 25" waist, 12.5" across back, 40" long skirt from waist to hem, 76" long in back. I can get the bodice on me at size 4/6, so the back isn't too small as are most of these Victorian gowns. I could detail all the details, but I've written too much already, so the photos will tell you all you need to know. Note: there is a lace trimmed veil that will come with this that isn't original but matches beautifully. If you want a Victorian Wedding Gown, look no further! Good enough for the US President's wife on New Years Eve!!! Also Listed in the 1850-1920s and Wedding Categories.
SOLD on LAYAWAY