Antique & Vintage Dress Gallery
www.antiquedress.com
8 IMAGES: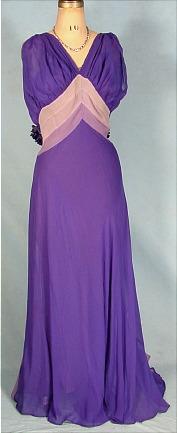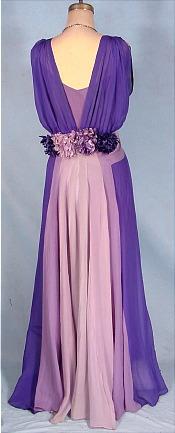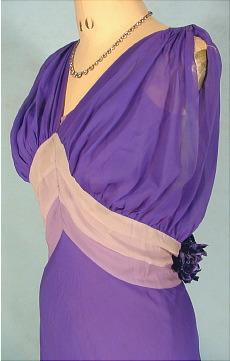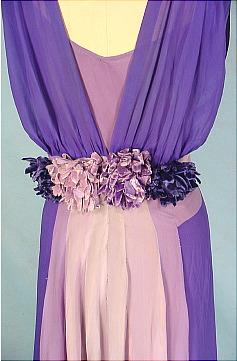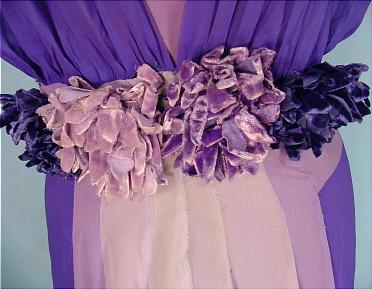 #5532 - c. 1930's Purple Tricolor Chiffon Gown with Original Slip and Silk Floral Decoration! Oh dear. I hate to sell items that aren't in great condition. But I also don't want to just sell boring gowns that you've seen a hundred times before. So... what else can I say? I had this gown set up in my photography studio when my sister came to visit. I had to drag her out of the room as she was enamored with this. Now I have to say that she's the sister who chose purple as her room color growing up (I was pink, my other sister was yellow), so no surprise her fascination with this gown! Condition? The slip straps need to be replaced. Unfortunately there are large underarm stains on the chiffon gown and additional spots.
SOLD - but on display in Museum Category for Research/Display
[Back]