Antique & Vintage Dress Gallery
www.antiquedress.com
7 IMAGES: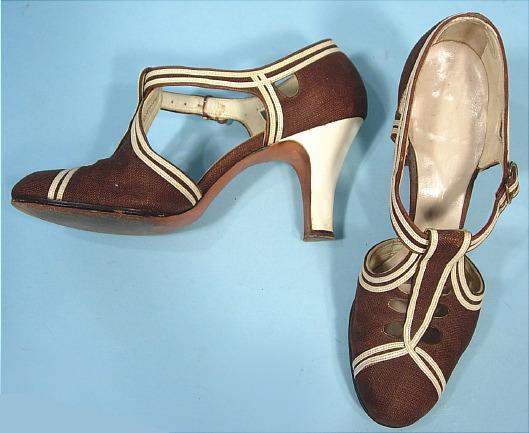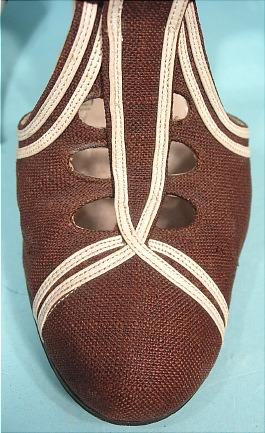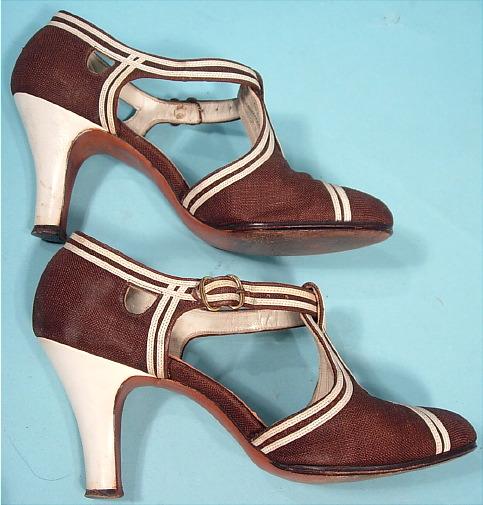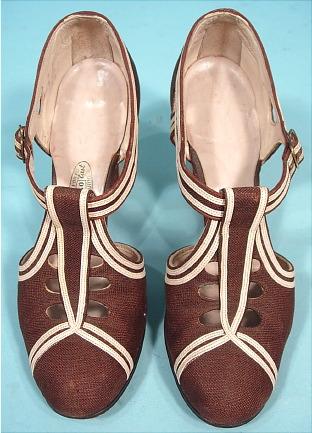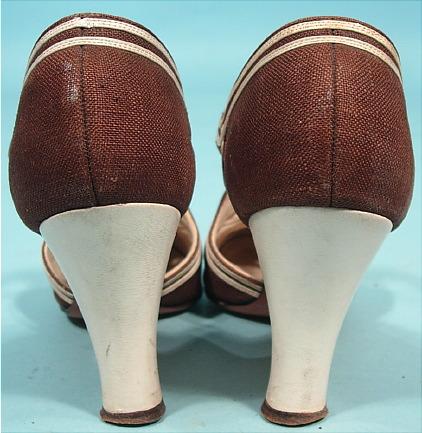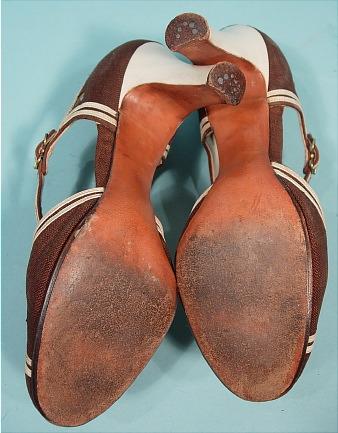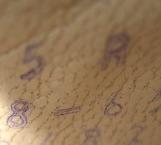 #5250 - c. 1930's Brown Canvas and White Leather Trim Strappy Shoes! From the Estate of ANITA LOOS! If you don't know who Anita Loos is, please just Google search her... you will be impressed! She wrote (among other things) "Gentlemen Prefer Blondes"... one of Marilyn Monroe's most famous movie roles. Ms. Loos had a great collection of hats, which I just purchased, and along with that hat collection came a number of pairs of her shoes from the 1930s-1940s. These shoes are so "Chanelish". Brown canvas with white leather trim... these shoes have a fabulous design. Open sides, and cutwork at front and back sides. And those white leather double stripes and white heel just "pop"! Very small size 5 as are all Ms. Loos' shoes. Excellent condition. Love the wording on the sole "Famous for Fit. Our 850 Last. Hand Turned". What the heck does that all mean anyway?? :) Obviously these are well made.
Approx. - SIZE 5
SOLD - But on Display for Research/Study
[Back]