Antique & Vintage Dress Gallery
www.antiquedress.com
10 IMAGES: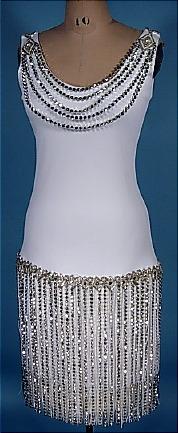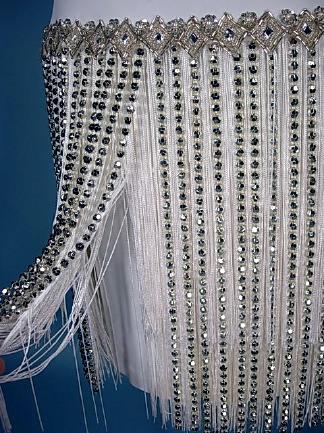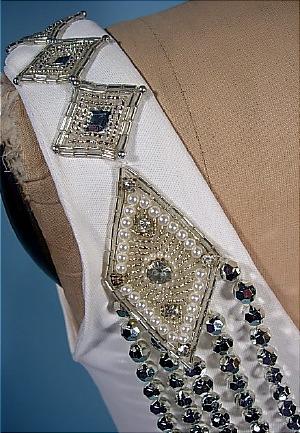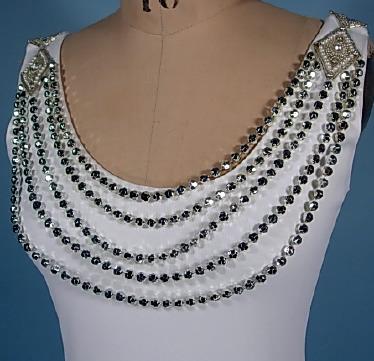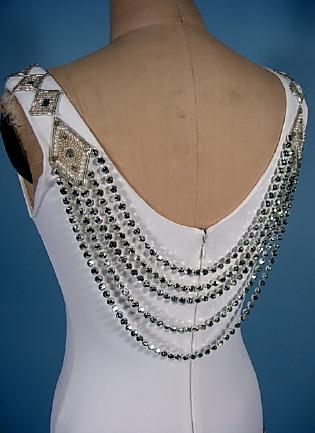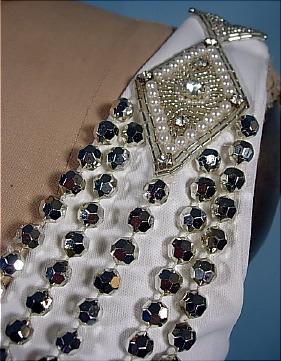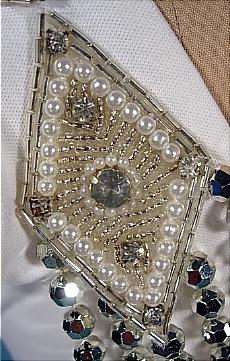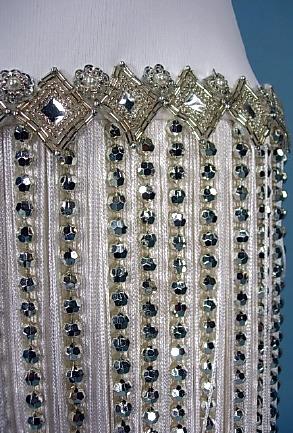 #4902 - Original WHITNEY HOUSTON's White Stretch Fringe and Silver Beaded Dress! Yeah, I know, you aren't supposed to have favorites when it comes to your "children", but I have to confess a particular fondness for the silver bustier and this wonderfully white stretch "flapper" dress. It's just a basic body-hugging tank dress, but over the skirt are two layers of white fringe, covered with silver plastic beaded fringes dangling from a beaded decorative trim below hips. At the shoulders are matching diamond beaded appliques and four rows of silver beads to tease over the breasts in front... and to entice those behind you! Looks incredible on! Wearable for a 20s wedding or costume party, but also wearable as the greatest information wedding dress you will find! This fits me very well at 33"/34" C bust and fits the mannequin at 35" bust and will likely go to 36" bust, 36" hips best I think, 41" long from shoulder to hem. These stretch garments are HARD to measure!! Sparkly with and sassy fringe as you move! Near Mint condition!
SOLD - but on display in Museum Category for Research/Display
[Back]