Antique & Vintage Dress Gallery
www.antiquedress.com
17 IMAGES: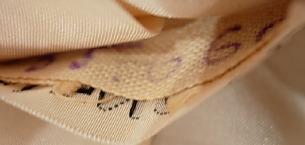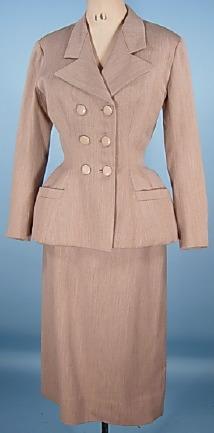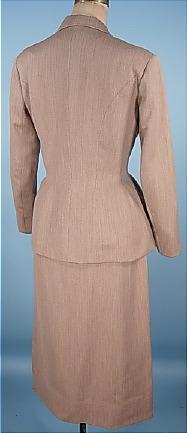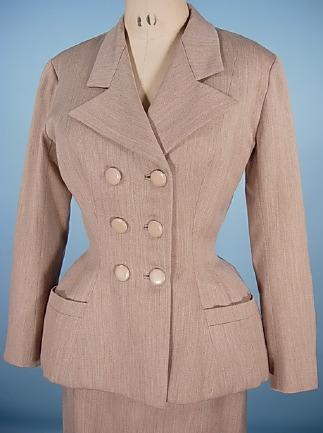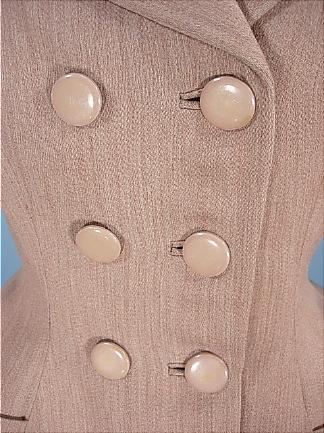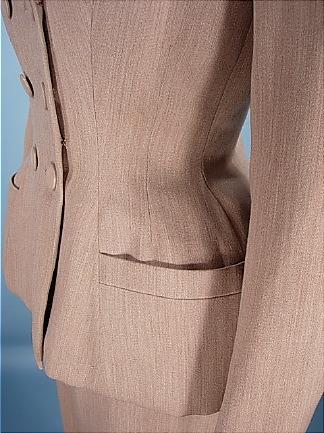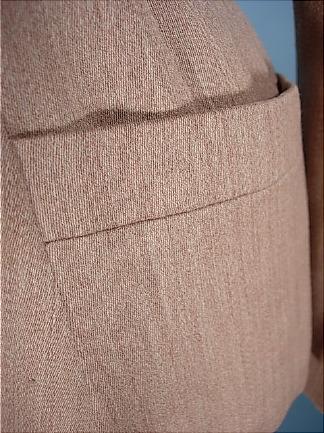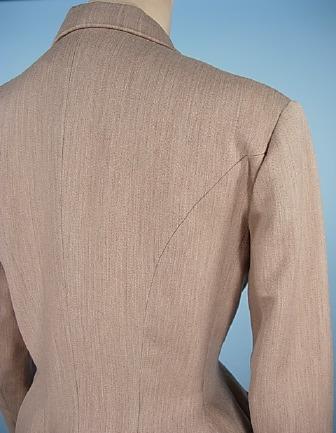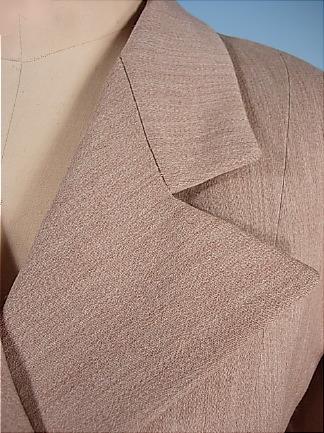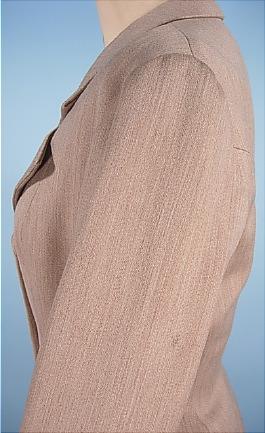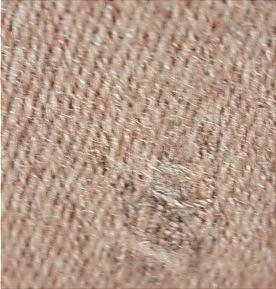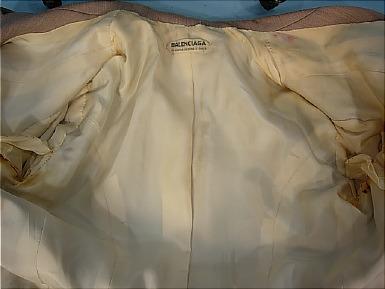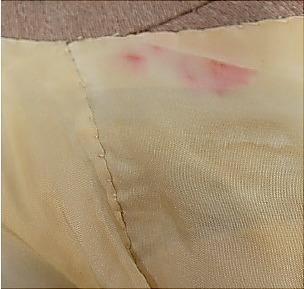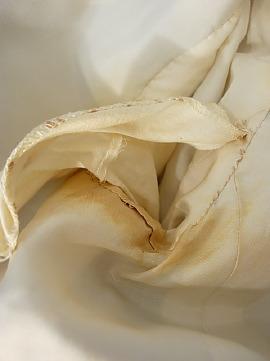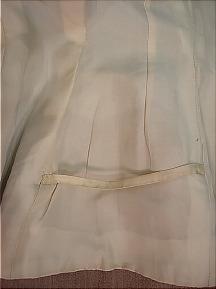 #4866 - c. Spring 1948 RARE BALENCIAGA, Paris Numbered Couture Beige Wool Suit with "New Look" Arched Peplum! Larger Size! Balenciaga couture suits of this era are not easy to find! But don't listen to me.... listen to the Victoria and Albert Museum Audio Podcast from "The Golden Age of Couture, Paris and London 1947-1957 at: http://www.mefeedia.com/entry/the-golden-age-of-couture-balenciaga-suits/3739781/ .... "For the well-dressed woman in the late 1940s and early 50s, the tailored suit was a staple of elegant day-wear. In Paris, none had a greater reputation for making tailored suits than the Spanish-born couturier, Cristobal Balenciaga. Percy Savage, the Australian born press-officer for the fashion house of Lanvin during the 50s, explains what it was that set Balenciaga apart." Oh, and how about this quote: "Christian Dior once commented upon seeing a Balenciaga suit, 'Only Balenciaga would be capable of producing such perfection.'" Except for the one tiny fabric wear spot to one upper back sleeve (see photos), the exterior of this suit is in Excellent condition. It's the interior lining that is in less than desired condition with staining and tearing under arms (see photos). The skirt is (and always was) unlined, so there are no issues to the skirt. Hips are arched peplum, but have no padding... as to be expected from Balenciaga. Measures: 40" bust, 31" waist, up to 39" hips, 29" waist skirt, 29" long skirt.
SOLD - but on display in Museum Category for Research/Display
[Back]