Antique & Vintage Dress Gallery
www.antiquedress.com
18 IMAGES: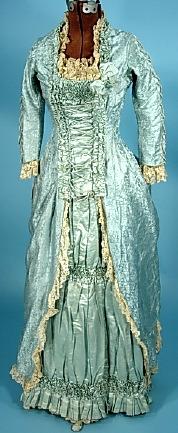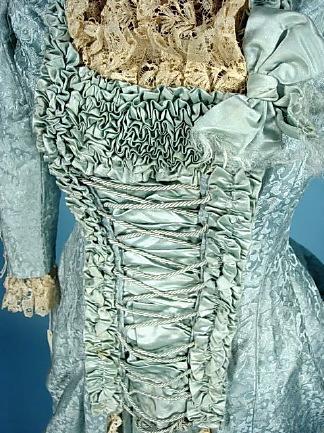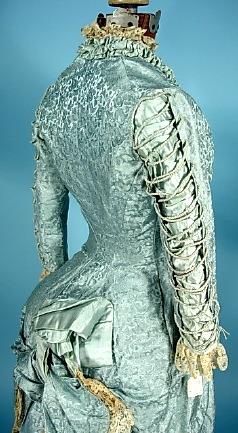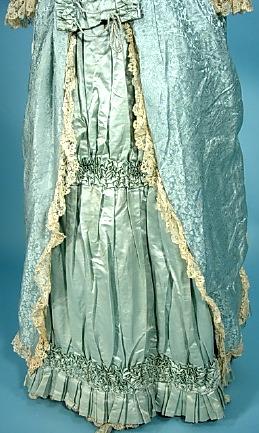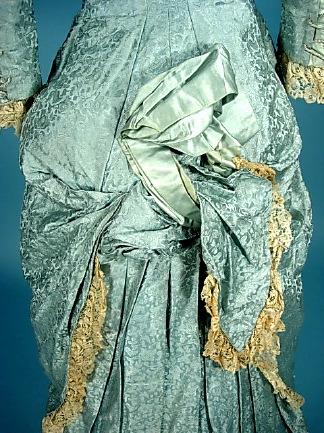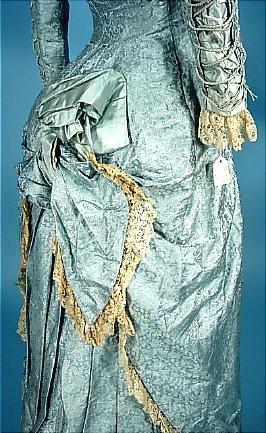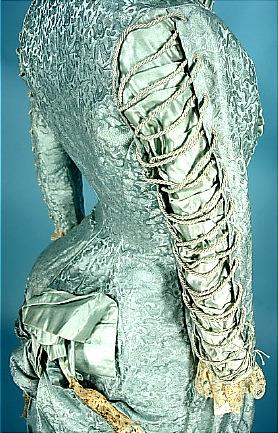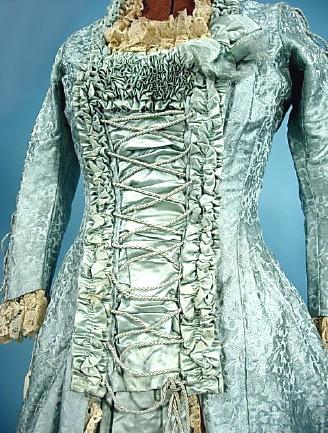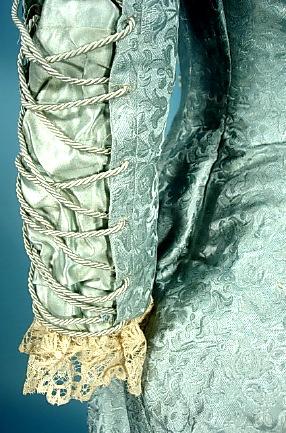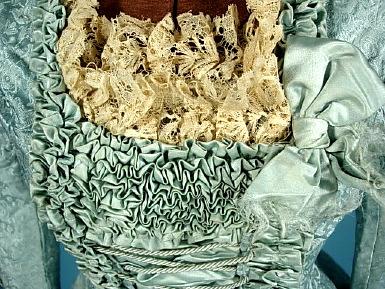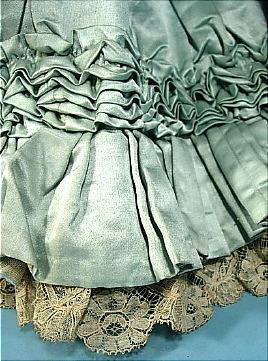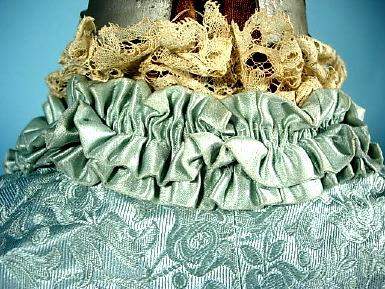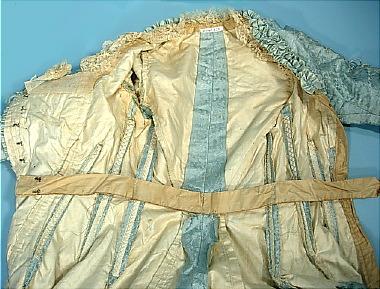 #4758 - c. 1878 Sky Blue Silk Damask Polonaise Bustle Gown! Oh to find such an exquisite color in a fancy bustle gown!!!! I don't have to tell you how rare this is! Polonaise bodice with magical corded laced sleeves, and satin and damask skirt. Completely gathered "stomacher" highlight the front of the gown with delicate ecru lace trim at neckline, cuffs, bustline and outlining overskirt. The gown gives the impression of two-pieces, but is actually only one as the bodice and skirt are attached. There are so many details, it's not worth trying to describe. Please just look at all the close-up photos. Though if you are really smart you will just click on the ORDER button and not miss out on this piece! De-assessioned from a Denver museum. Excellent condition just one tiny spot on skirt found. Measures: 29" bust, 23" waist, 53" long from shoulder to hem.
SOLD - but on display in Museum Category for Research/Study
[Back]