Antique & Vintage Dress Gallery
www.antiquedress.com
15 IMAGES: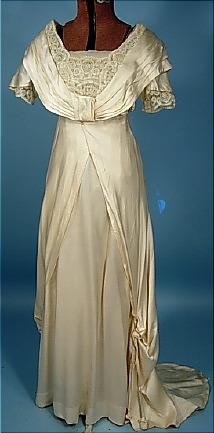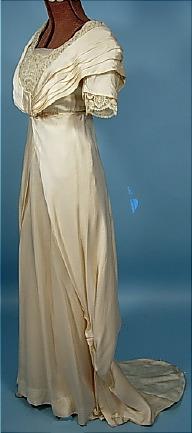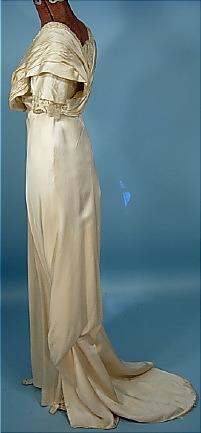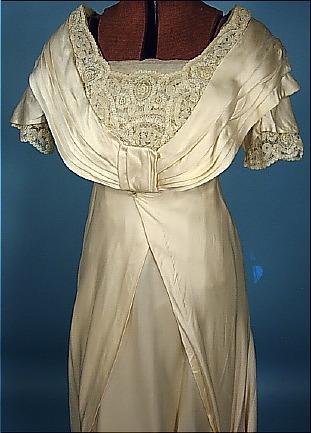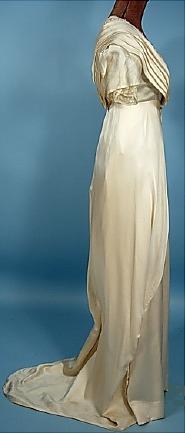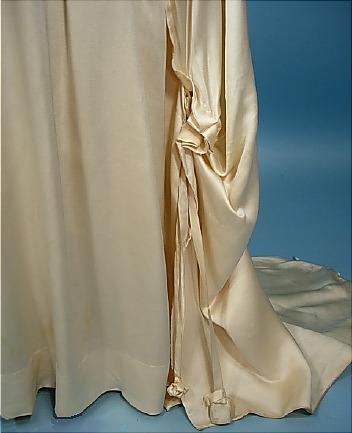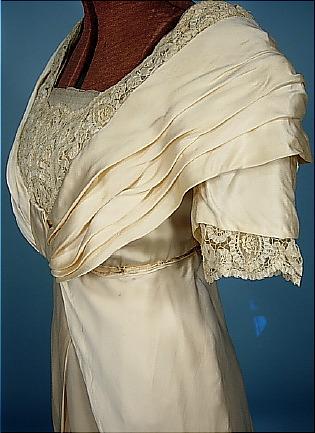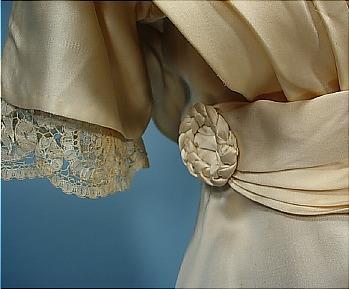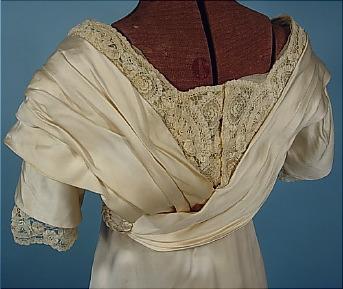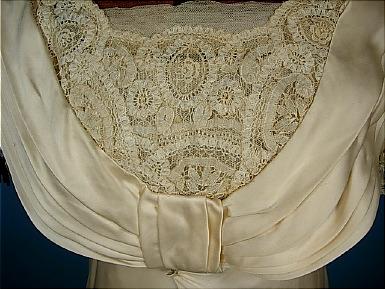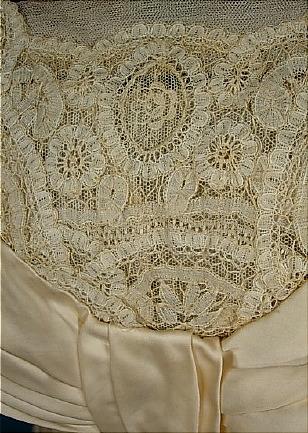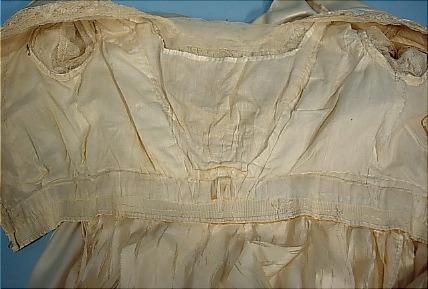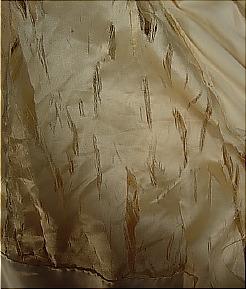 #4594 - c. 1912 "Hauntingly" Beautiful Ivory Silk Satin Trained Wedding Gown! OK, I know this is going to sound silly to some of you, and I'm not usually "spiritual", but I put this gown on the dressform to take the photos, and saw this small light spot on the backdrop. I figured it was coming from the open window, so closed the drapes and totally darkened the room, and still the light spot wouldn't go away! I had never seen it before (you will not see it in any other photos) and it went away within a few minutes after I ended photographing this gown. SO.... if you believe... this dress is haunted by the original bride!! Obviously it's a happy ghost as it felt like Tinkerbell in the room with me, and nothing unhappy or uncomfortable. Just seemed like she wanted to say "hello". Perhaps it was Elise McKenna? or Rose Dawson of Titanic? Simple elegance! From the exterior, this gown is nearly perfect... other than the slightest soiling at the hem edge and on bodice lace. Ivory silk satin with empire waist and Duchesse lace on bodice and short sleeves. The skirt has gathering near bottom with pretty dangles. So if you are looking for a "Titanic" or "Somewhere in Time" wedding gown, this is exactly what you need. However, you will also need sewing skills or a dressmaker at your disposal since the interior skirt lining is totally shot. It's still there so someone can make a pattern from it to sew back in. The bodice lining is fine. So... it should cost no more than $100 (probably less) to fix and then you have one heck of a gorgeous wearable gown! Measures: 31/32" bust, 23" waist, 55" long from shoulder to hem in front, 69" long in back.
SOLD - but on display in Museum Category for Research/Study
[Back]