Antique & Vintage Dress Gallery
www.antiquedress.com
17 IMAGES: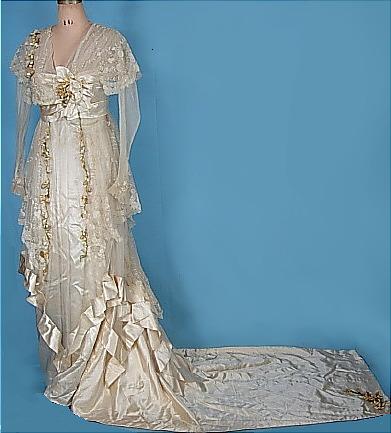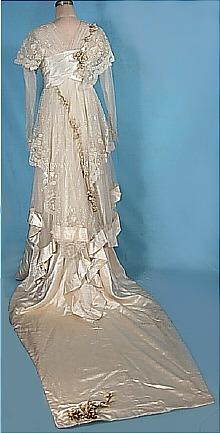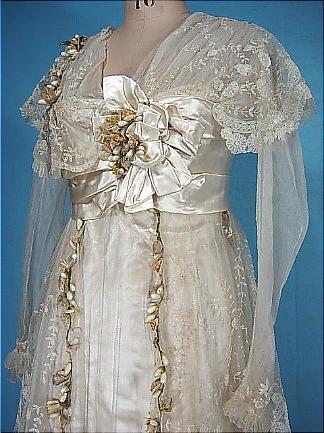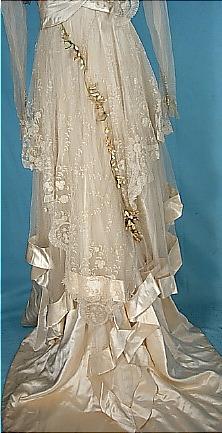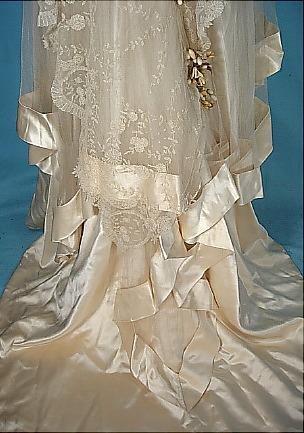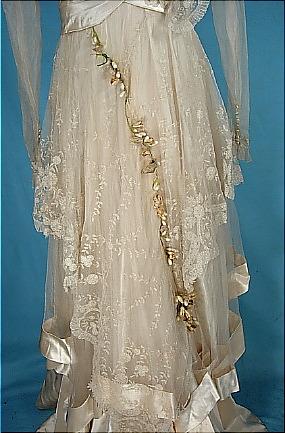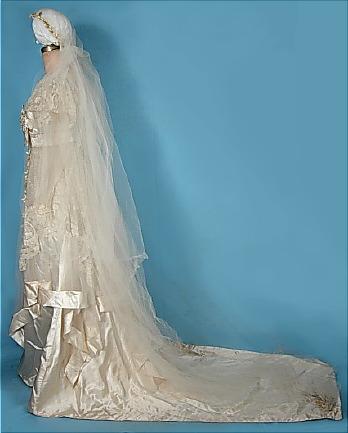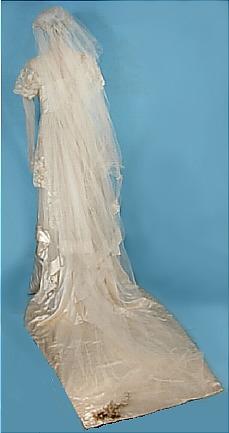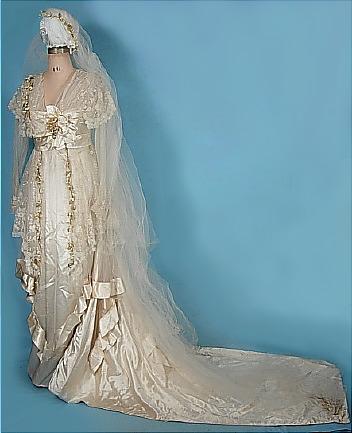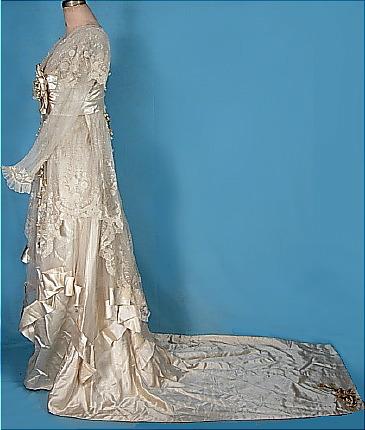 v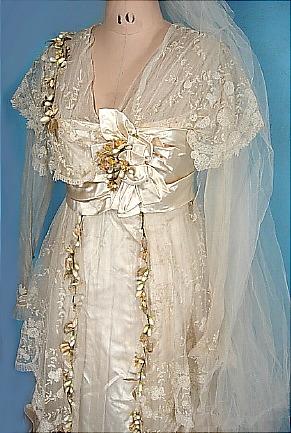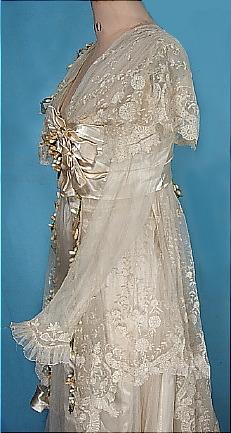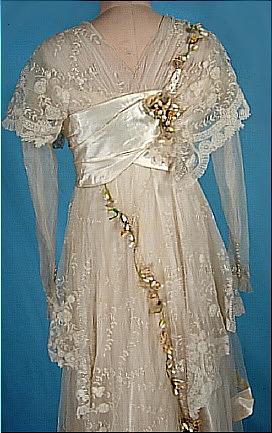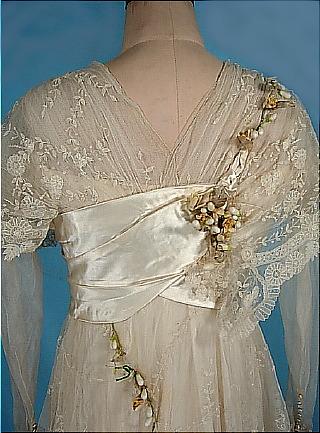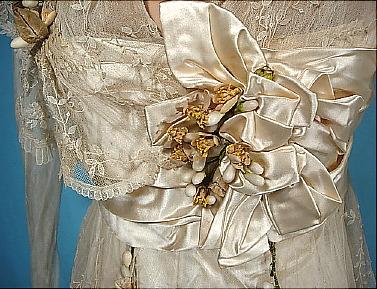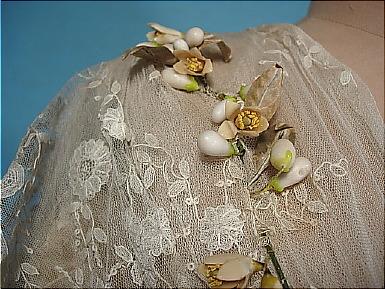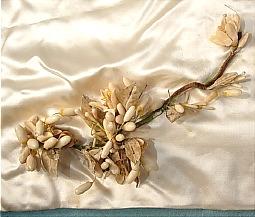 4556 - c. early 1910's DEBENHAM & FREEBODY, London Museum Quality Ecru Satin Trained Wedding Gown with Lace, Wax Orange Blossoms and Original Veil! Wearable Size! Debenhams first appeared in London in 1813 as "Clark and Debenham", and later "Debenham Son and Freebody" in 1851, then "Debenham & Freebody" in 1863. Prospering throughout the 19th century, they opened their first department store in 1905. Debenham's still exists today with 106 stores across the UK, now mid-priced fashions. However... back in the early days.. this was by NO means a mid-priced fashion!! Exquisite in condition, materials, design and embellishments.... without a doubt the finest Edwardian wedding gown I have ever offered! (too bad I didn't press out the wrinkles). Near MINT condition!! I can't find anything wrong!! Comes with the original long net veil with wax blossom head wreath.. this is in good condition (has the normal holes in the netting, but not at all dry as many are!.). but it's the gown itself that is awesome! I'm not going to try to describe the design.. the many photos will speak for themselves. SO rare to have the original wax orange blossom decorations still in tact, not melted or missing!
SOLD - but on display in Museum Category for Research/Study
[Back]