Antique & Vintage Dress Gallery
www.antiquedress.com
6 IMAGES: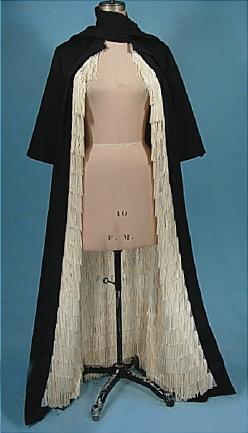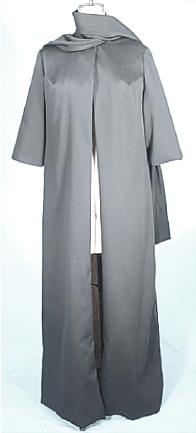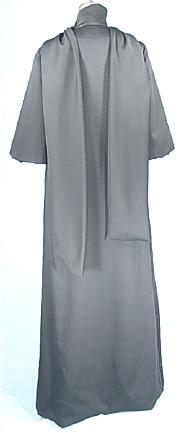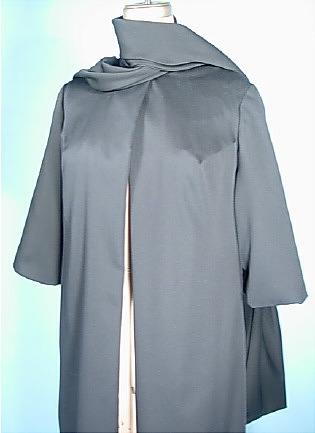 #4550 - c. 1958 Black Coat with All Off-White Fringe Lining! Zowie!!!! Jackie-O and Zsa Zsa Gabor both at the same time! At first glance this coat just looks like a lovely, elegant, simple coat with 3/4 length sleeves and attached wrap neck scarf. But you wonder why there are no closures.. UNTIL you MOVE... and the coat slightly opens ... and your friends mouths will open at the same time! "OH MY".... and then you "flash" them with the inside of this coat!! Just amazing! The entire lining is rows and rose of off-white silky fringe... movin' and shakin' with every slight movement you make. I only wish you could wear this coat inside out, but I tried and you can't. Sorry! You'll just have to make sure you sashshay enough! Excellent condition. Feels silky and great!
SOLD - but on display in Museum Category for Research/Display
[Back]