Antique & Vintage Dress Gallery
www.antiquedress.com
11 IMAGES: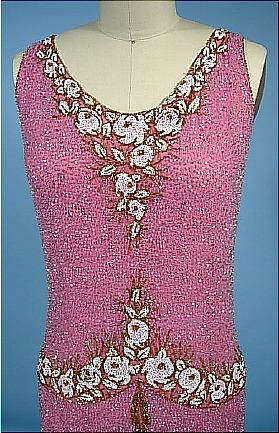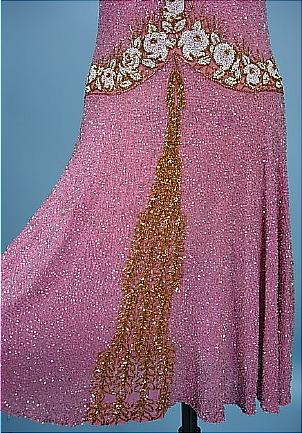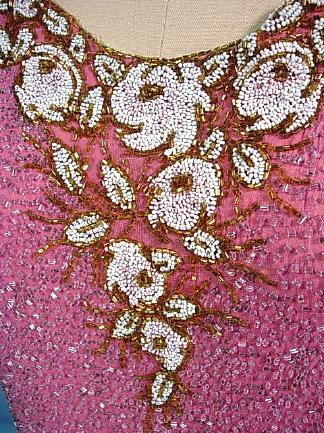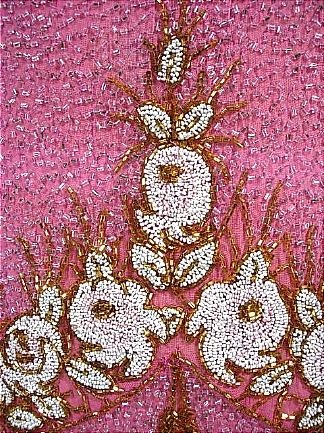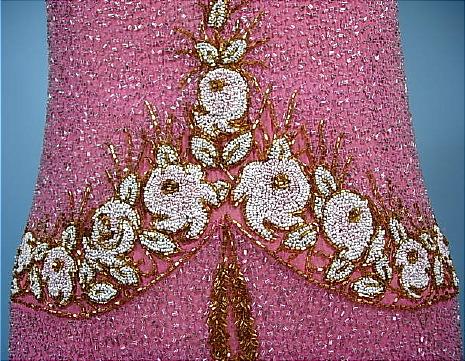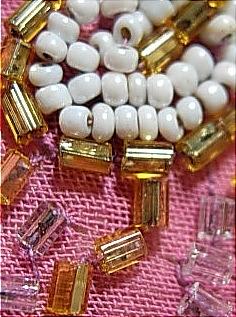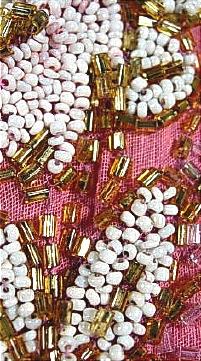 #4495 - c. 1926 Raspberry Pink Cotton Net with Clear, Gold and White Floral Beading Flapper Dress! From that great European collection of 35 1920s dresses I was lucky enough to get, I have held onto this incredible, nearly perfect French beaded flapper dress as I didn't have a mannequin small enough to display it. I finally got a dressform with collapsible shoulders and that did the trick! So... for those of you who have missed out on the other best of the best dresses... fear not! If you are a small size, and want a true 1920's dress that is in like new condition and will easily last another 80+ years... this is for you! The cotton netting beaded dresses were produced only in France and Belgium, and they are incredibly strong. So you have a raspberry pink cotton net, embroidered all over with clear beads for complete sparkle, and trimmed in white and gold deco flowers around neck and lowered waistline - front and back. The flippy skirt has a gold beaded spray godet in the shape of skyscraper spire! Fabulous! This is the last one of the collection... I only have one overdress to go! Measures: 33/34" bust (a tight 35" bust), up to 31" waist, up to 39" hips, 38" long from shoulder to hem. As with all flapper dresses, best not to wear too tight.
SOLD - but on display in Museum Category for Research/Study
[Back]