Antique & Vintage Dress Gallery
www.antiquedress.com
11 IMAGES: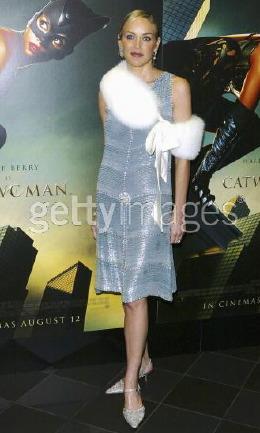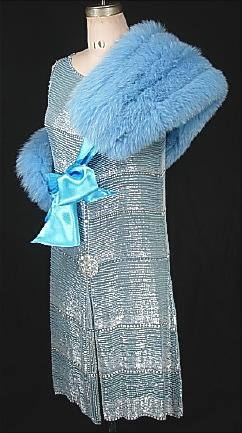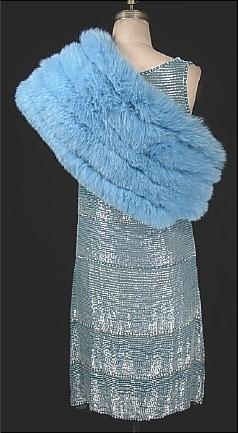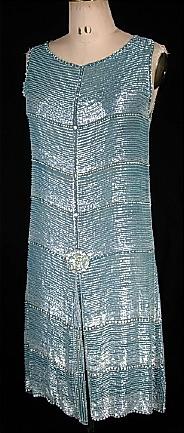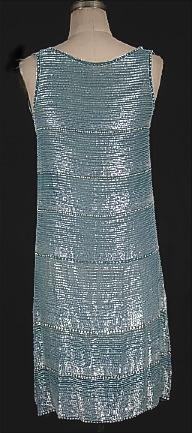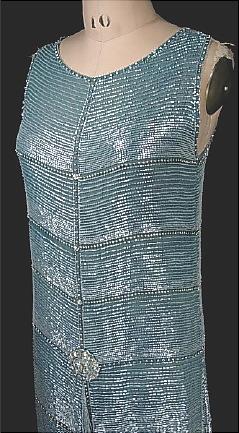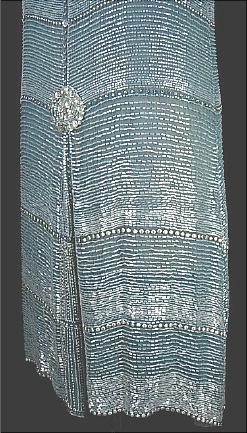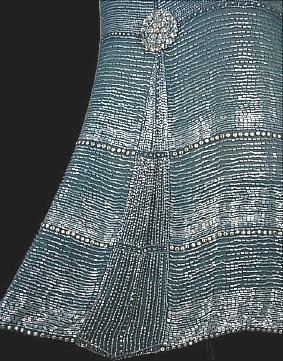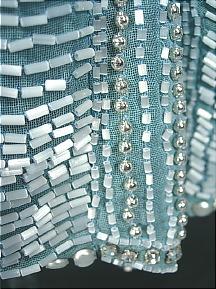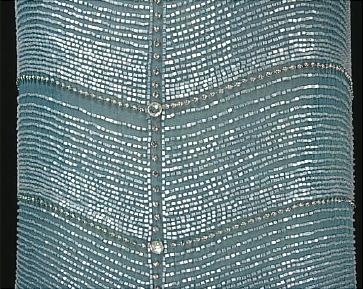 #4482 - c. 1925 Light Blue Beaded Flapper Dress WORN BY SHARON STONE TO THE CATWOMAN EUROPEAN PREMIER! Yup.. this is THE dress Sharon Stone wore! It was loaned out to her just prior to my purchasing it. Not just worthy of the red carpet.. it WAS on the red carpet! Thanks the Getty Images for allowing me to use their photo of Sharon in the dress. If you want to see many additional photos, you can click "Editorial, Entertainment", and then search for "Sharon Stone Catwoman" on their website at: http://creative.gettyimages.com/source/home/home.aspx. Light blue cotton netting completely covered in horizonal white bugle beads with rhinestones and flat faux pearls. Measures: 34/35" bust, up to 35" waist, up to 36" hips, 41" long from shoulder to hem. Excellent condition with just two rows of beads missing on one half the dress in front, and one half in back.
SOLD - but on display in Museum Category for Research/Study
[Back]