Antique & Vintage Dress Gallery
www.antiquedress.com
8 IMAGES: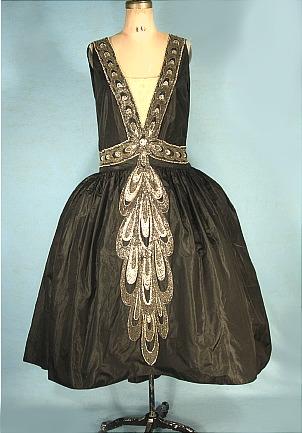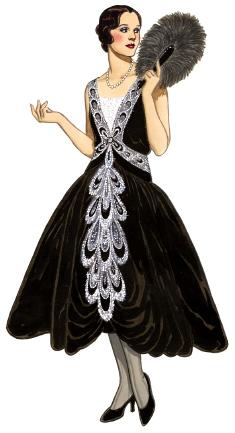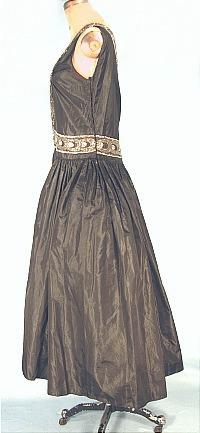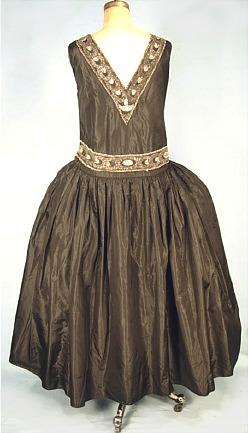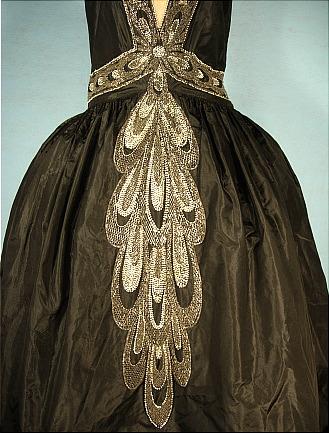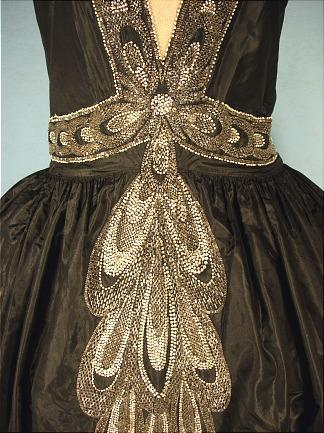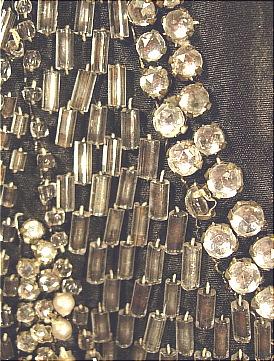 #4377 - c. Winter 1926/27 RARE Numbered JEANNE LANVIN, Paris Couture Black Silk Taffeta Robe de Style Dress with Silver Beading! LARGER SIZE! This is the iconic dress from the era by Lanvin. Tom Tierney used the dress to showcase in his paperdoll book. And a similar Lanvin is shown in the Kyoto Costume Institute Fashion History book, which describes the dress as "significant". Black silk tissue taffeta with rhinestones, bugle beads and seed pearls in amazing deco design. LARGE SIZE! Measures: 42" bust, 40" waist, 50" long from shoulder to hem. There are pinholes in the skirt (seen when held up to light), but looks nearly perfect without the light. The front ecru net panel at bust has some minor light staining, and just a small percentage of the seed pearls are missing. Any other beads missing are not worth even mentioning. There is no underpinning or lining. I shaped in the robe de style shape with tissue under. Pannier undergarment is necessary for the correct look. This dress can easily be the highlight of your 1920's clothing collection.
SOLD - but on display in Museum Category for Research/Study
[Back]