Antique & Vintage Dress Gallery
www.antiquedress.com
11 IMAGES: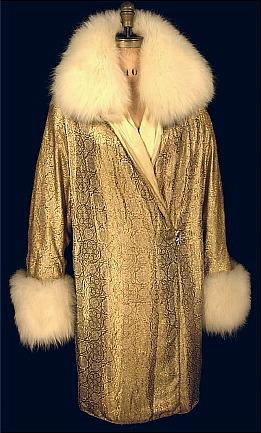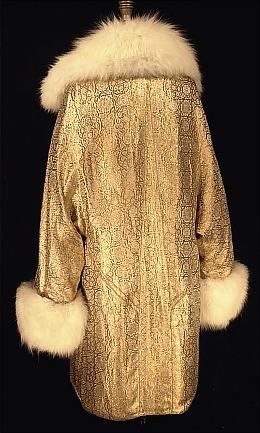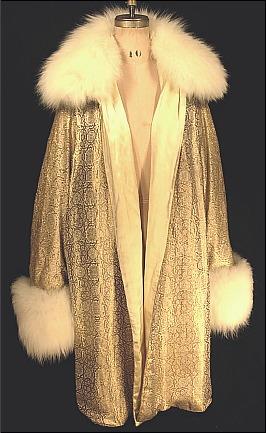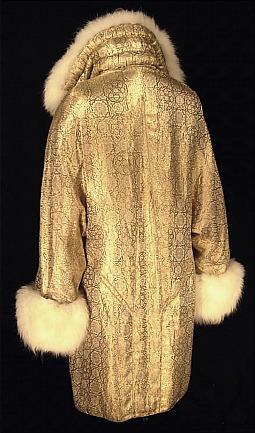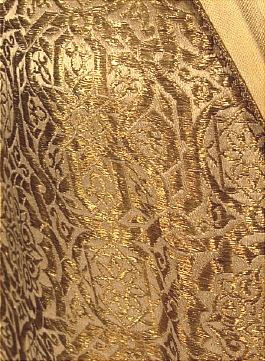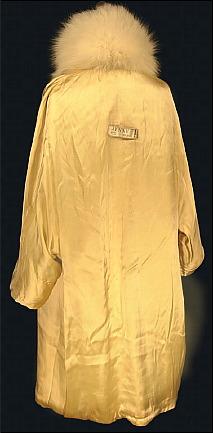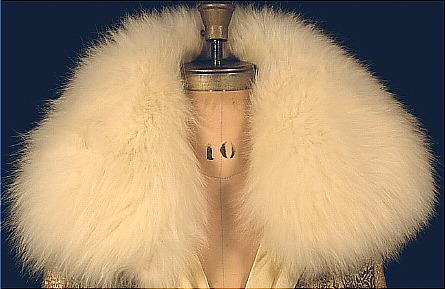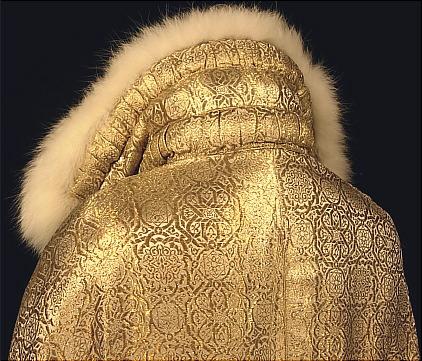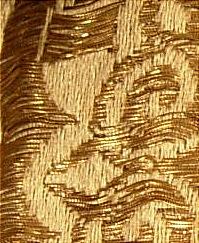 #4376 - c. 1926 Numbered JENNY, Paris Couture Gold and White Lame Coat with White Fox Collar and Cuffs! If you are now panting and drooling after seeing this coat, you officially have "ACS"... that's "Antique Clothing Syndrome". There is no cure, however, the good news is it's not fatal. The best treatment for this not-so-rare disease? To seek out and purchase the "best of the best" in antique clothing. And preferably (as in my particular strain of the disease), the fancier the better! For some of you "in the know", even the numbered couture label will bring on palpitations! From the House of Jenny (Jeanne Adele Bernard) - one of the top designers of the era, in the same league as Beer, Chanel, Worth, etc. Gold and white metallic brocade in simple dolman shape, but it is constructed with extraordinary complexity. Excellent condition. Fully lined in silk. No closure, just use a pin to close, or wear open. The fox is some of the softest I've felt! There is a hint of lame tarnish in one tiny area mostly covered. It's really amazingly shiny and new looking lame! Note: the rhinestone bow pin is not included.
SOLD - but on display in Museum Category for Research/Study
[Back]