Antique & Vintage Dress Gallery
www.antiquedress.com
7 IMAGES: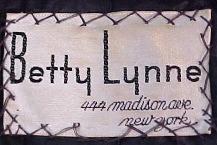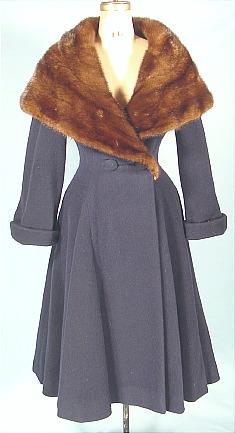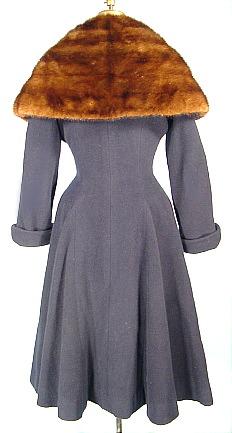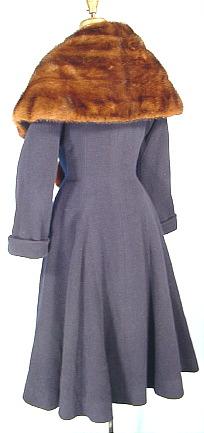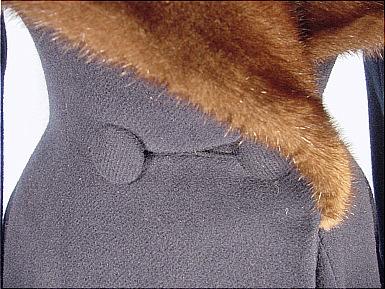 #4370 - c. 1953 PAULINE TRIGERE Heavy Dark Blue Wool Winter Coat with Enormous Shawl Mink Collar! Should I start by mentioning that in April 2004, a signature Pauline Trigere coat sold for $4,780!? These are things you need to know just to confirm how special this vintage coat is! Gorgeous dark blue heavy and padded wool coat with the "New Look" shape with wasp waist and full hips.... topped off by the enormous brown mink shawl collar! Cuffed sleeves are just turned up, but can be worn turned down as well. Fully lined and padded with an extra wool layer (with a bit of a fluffy feel) for extra warmth! Two buttons at the waist can be moved for larger waist size.. currently 34/35" bust, 25" waist, 48" long from shoulder to hem.. But if you use only one button at waist to close, and pull the mink collar tighter around, you can fit up to a size 8 with 32" waist.. and perhaps a 36/37" bust! (Remember you are wearing clothing under, so leave some room!!) But you'll probably want to wear this coat with a skimpy little dress for two reasons... one, so it will fit nicely under... and two, so you can remain "chilly" so you never have to remove your coat! :) The compliments will just keep coming! Excellent condition. Long waisted, and full, so best for taller gal.
SOLD - but on display in Museum Category for Research/Study
[Back]