Antique & Vintage Dress Gallery
www.antiquedress.com
9 IMAGES: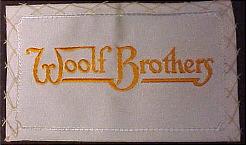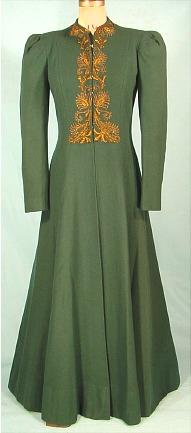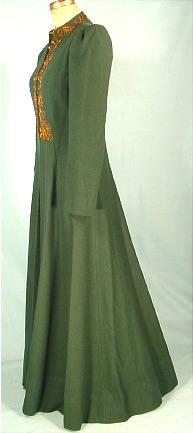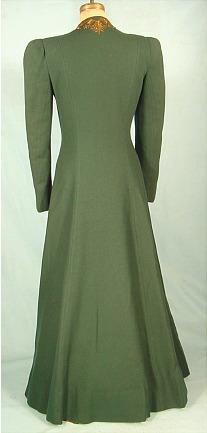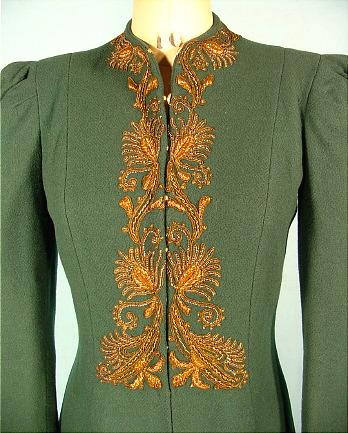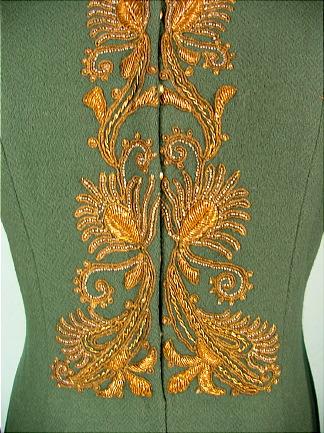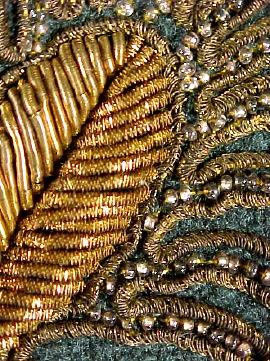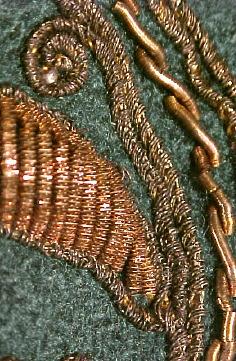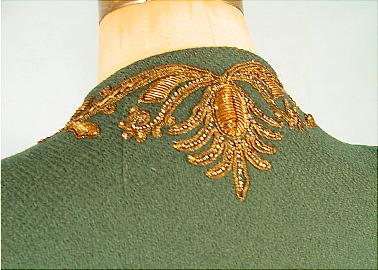 #4368 - c. 1939 WOOLF Bros. Hunter Green Wool Evening Coat with Copper Metallic Embroidery! I have NEVER seen a more beautiful 1930's coat! I can just imagine Katherine Hepburn in this piece. Beautiful hunter green wool. Princess lines. Just the start of the padded shouldered 1940's. And oh, what glorious copper metallic embroidery down the front from neckline to waist. Please look at the close-up photos of the embroidery! Easier than explaining. Measures: 34-36" bust, up to 30" waist, up to 38" hips, high underarms, fairly skinny sleeves, 59" long from shoulder to hem. Don't hesitate... buy it on layaway, or ask your boyfriend, husband, mother, sister, boss... anyone... to buy it for you!!!! Excellent condition. Fully lined. Meant to be worn fitted to to body, so don't expect lots of room like a modern coat.
SOLD - but on display in Museum Category for Research/Study
[Back]