Antique & Vintage Dress Gallery
www.antiquedress.com
15 IMAGES: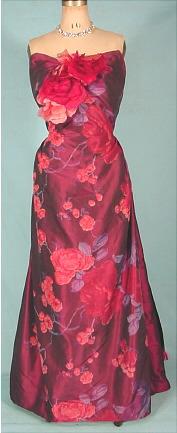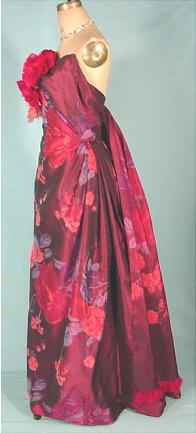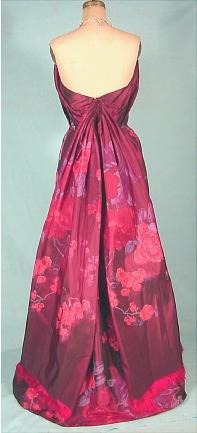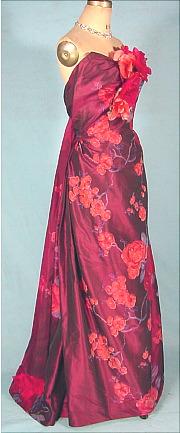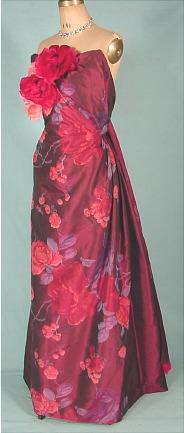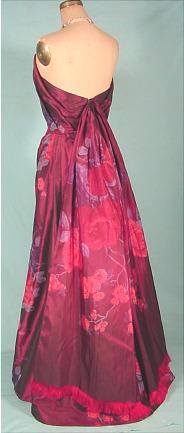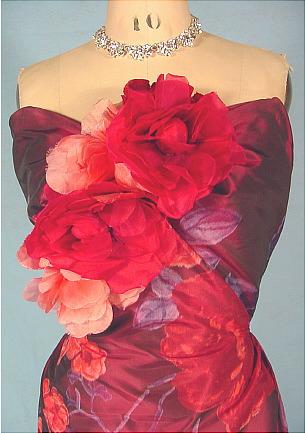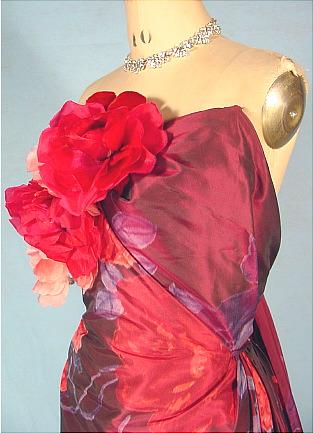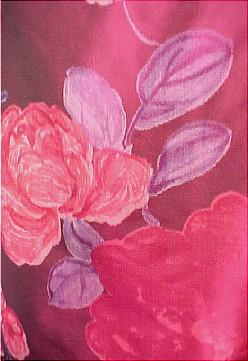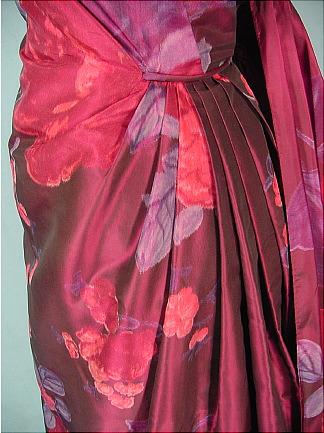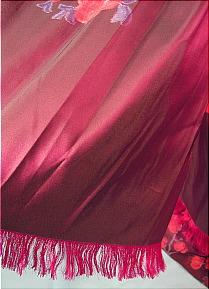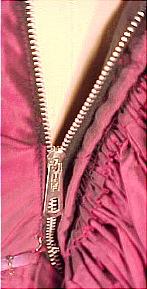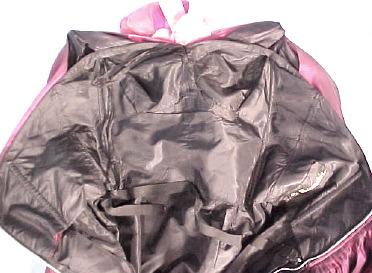 #4366 - c. 1956 NETTIE ROSENSTEIN Glorious Taffeta Fushia and Red Ballgown! 1947 Coty Award Winner. In 1937, Life Magazine profiled Nettie Rosenstein as one of the most revered American Designers. Lord & Taylor issued Rosenstein an award in 1938. Her clothing ranged from $89.50 to an astounding $795. Her specialty was grand, as well as more casual evening clothes. Nettie Rosenstein is credited with having invented the "little black dress", creating black dresses in daytime lengths, but by the dressy detailing and bare necklines, could be worn to most evening occasions. But she obviously understood color as well! Luxurious fabric is a warp-printed shot taffeta. It is draped around the figure, with the only exterior seams at the back. Silk flowers, replicating those in the print, are clustered over the heart and two long fringed "tails" at back. Excellent condition. Measures: 34" bust, 24" waist band, 25" waist exterior, 45" long from natural waist to hem. Excellent condition... with one small issue... she obviously was sitting in the limo next to her lover when she surprised him with a well-placed kiss. His arms went limp at the intensity of the kiss and unfortunately his cigarette burned a small hole near the side bottom of her gown .. (which must be looked for in the print). I'm sure they both thought the smell of the burn was only coming from the sizzling burning desire they both felt at that moment. Well... at least that's my take on it! :) Make up your own story! Give this amazing gown a history it deserves!!
SOLD - but on display in Museum Category for Research/Display
[Back]