Antique & Vintage Dress Gallery
www.antiquedress.com
13 IMAGES: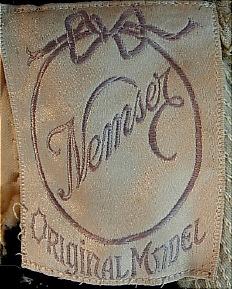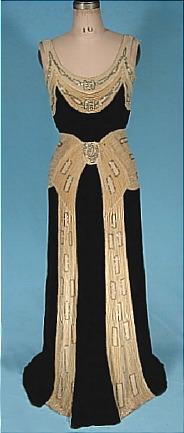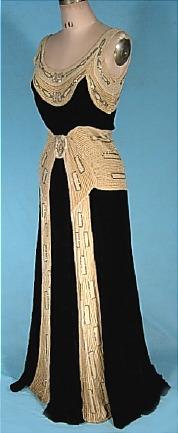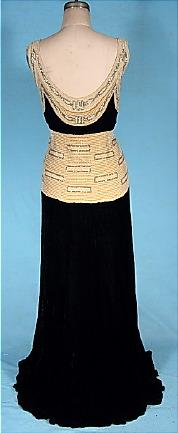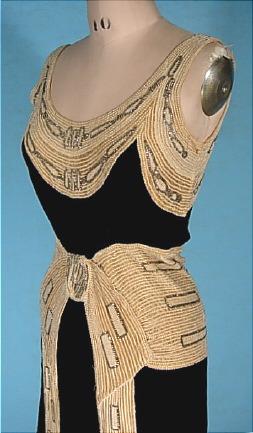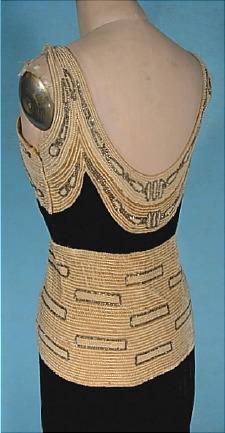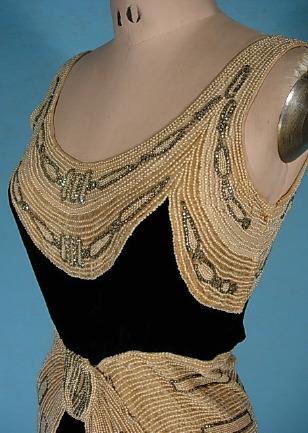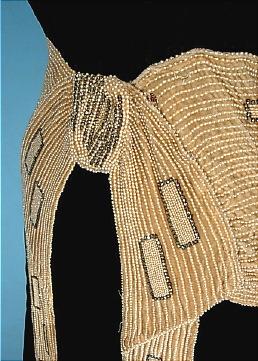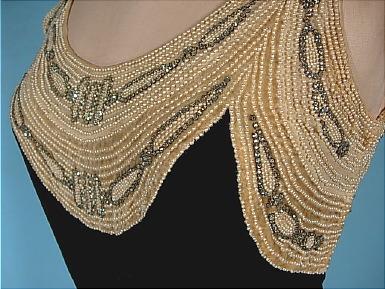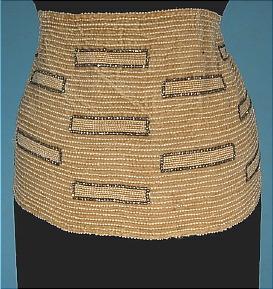 #4356 - c. 1930's NEMSER ORIGINAL MODEL Black Silk Velvet Gown with Rhinestone and Beaded Ecru Velvet Trim! From an estate sale.. A Sadie Nemser Original! I sold this gown to the Great Granddaughter of Sadie, so I was able to learn the following: Nemser Originals were both one-of-a-kind dresses from her shop, such as an Inaugural Dress for a Mrs. Calvin Coolidge, but others were sold through finer department stores. Sadie Nemser was a leader in the cubism effort of design. It was a family business with different relatives specializing in different work, such as the bead work. In July 1928, Sadie and her husband traveled to Paris on the SS Ile de France as the premier delegates of the Congress of Garment Retailers of America where Mr. Nemser was awarded the French National Legion of Honor for their efforts to bring harmony between the French and American garment industries! One of the most exciting 1930's designed gowns I have ever had the pleasure to sell! So different, I wasn't even sure if the bow went in front of back.. but uniquely... it's the front! Beautiful draping!! Black silk velvet gown with wide ecru silk velvet trim covered in decorative rhinestones and tons of rows of tiny pearls! The velvet at the bodice is slightly two-toned for a little extra detailing. It surprisingly closes with snaps and hooks at the waist front and up side. Breathtaking gown!!
SOLD - but on display in Museum Category for Research/Display
[Back]