Antique & Vintage Dress Gallery
www.antiquedress.com
18 IMAGES: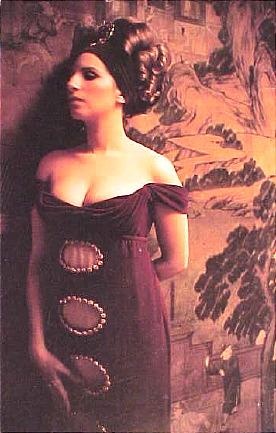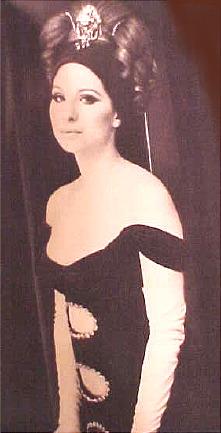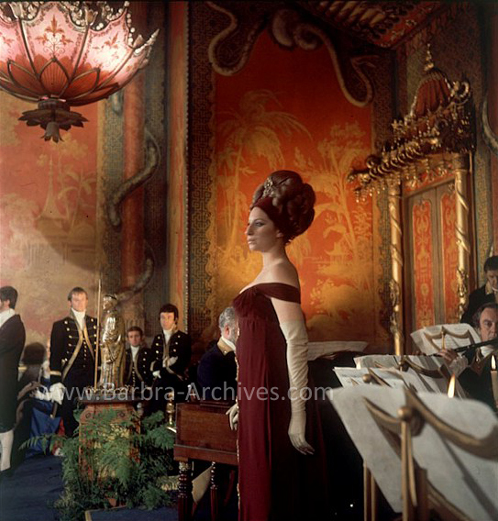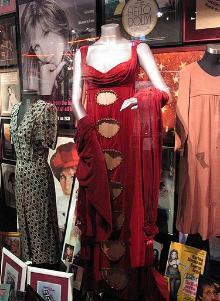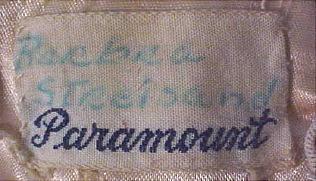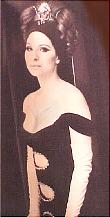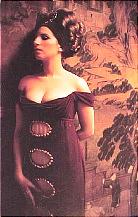 This gown was previously on display at the Hollywood Museum -
photo courtesy of TheBarbraShop.com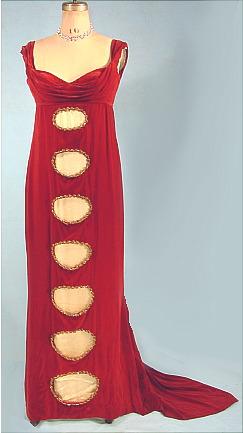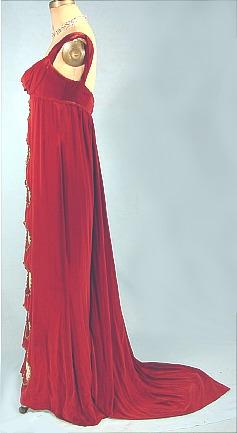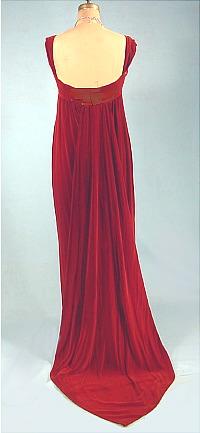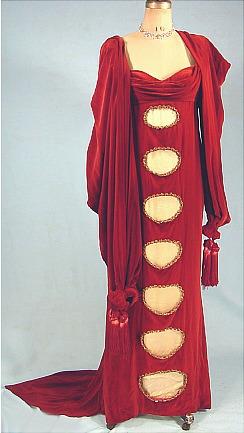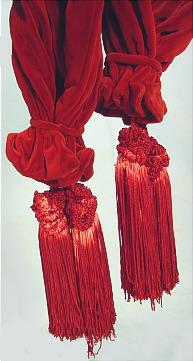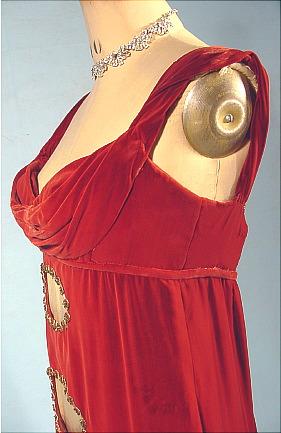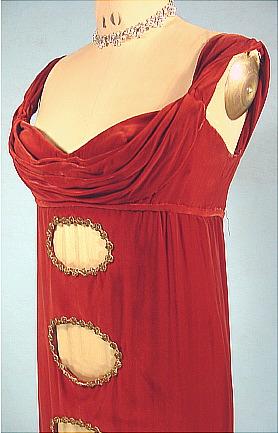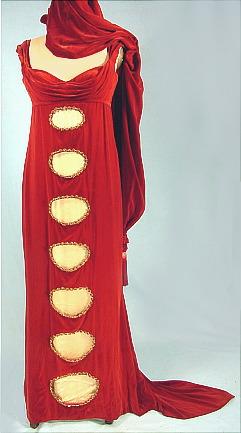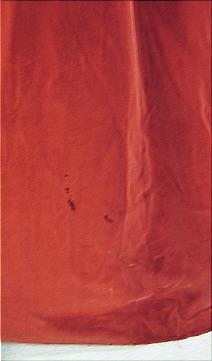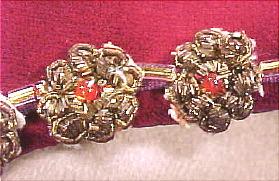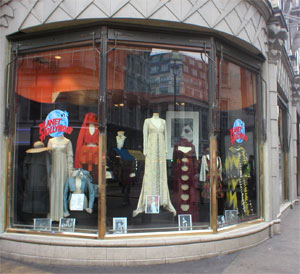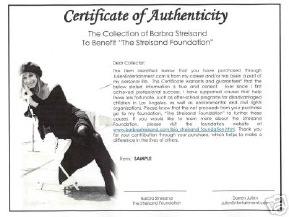 Dress on Display in Planet Hollywood Window prior to Auction


#4343 - c. 1970 Extremely Rare CECIL BEATON Designed Gown and Shawl for "On A Clear Day You Can See Forever" Purchased from the Collection of BARBRA STREISAND! The Paramount movie was released in 1970, starring Barbra Streisand with costumes designed by the legendary Cecil Beaton. This gown, along with some others, was cut from the final film to the great dismay of Mr. Beaton.

"Cecil Beaton expressed disappointment that some of his exquisite gowns were cut from the final film. "Now I see the film and see the appalling waste due to the fact that no one had prepared a proper script," he wrote in his diaries. "One whole ballroom sequence with B.S. in dark red satin, and all the others in specious stoned velvets, has been cut. B.S's best dress cut, many scenes cut, and the laying down of cobbles in Lansdowne Crescent (Brighton) and the hedges especially built, all unnecessary, all cut. If Alan Lerner had delivered a carefully considered script, many hundreds of thousands of dollars would have been saved … It may be said that I was well paid for the job and that is all I should worry about. But that isn't the whole story. I really sweated to see that things were perfect, and that is the only way I can work. But if another job arrives along that I don't really believe in, will I remember the lesson of On a Clear Day? I rather doubt it."

One has to assume that Cecile Beaton was talking about THIS gown as "B.S's Best Dress" as this is the one Cecil decided to photograph!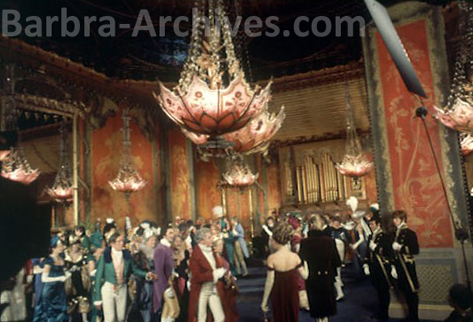 Deep red silk velvet full length empire style gown with train, having attached nude silk under dress, featuring seven oval shaped cutouts revealing underdress, edged with gold bugle beading and decorative gold metallic thread flowers. "Paramount" label with handwritten notation "Barbra Streisand". The gown is accompanied by a matching long velvet shawl, ends featuring large, full double tassels. Snap hook and eye closures. Built in bra label reads "Saks Fifth Avenue". The photos of Barbra wearing this gown were taken by Cecil Beaton! A postcard of the photo accompanies this gown, as well as the COA. Very Good Condition with occasional loose threading, a few tiny holes at lower front. Cape is Excellent condition. Measures: 33/34" bust (A cup bra), up to 32" waist, 58" long from shoulder to hem, 110" x 22" long scarf with 7" tassles. NOTE: the Cecil Beaton Audrey Hepburn ascot gown from "My Fair Lady" sold recently for $3.4 million! Oh, and Barbra Streisand's Superman T-shirt (yes folks... a T-shirt!) sold for $6,000, her "Owl and the Pussycat" outfit sold for $15,600, and her signature sailor top sold for $28,800!! At another auction at Christie's in May, 2007, a two-piece orange gown from "Funny Girl" sold for $33,600! Also Listed in the Museum Category.
NOTE: Cecil Beaton's original sketch of another of Barbra's "On a Clear Day" outfits, recently sold at auction. for $3,500! And that's just the sketch!
Previously on loan for display at the The Hollywood Museum, Los Angeles
Approx. - SIZE 4/6
(check measurements above
ITEM #4343
Please use this number to order