Antique & Vintage Dress Gallery
www.antiquedress.com
11 IMAGES: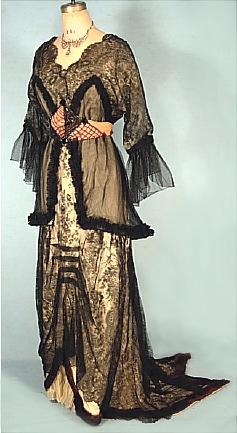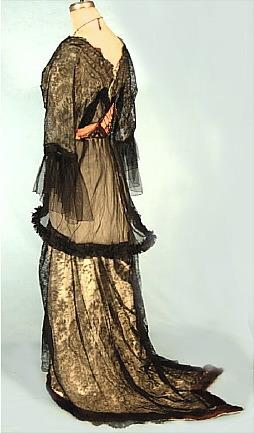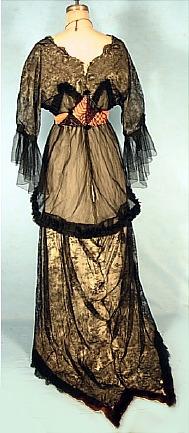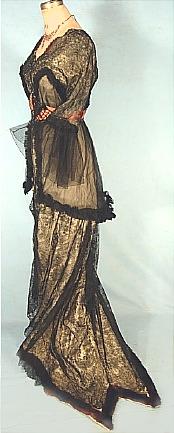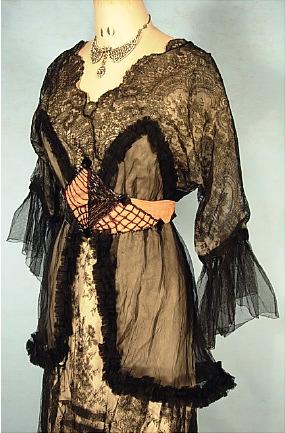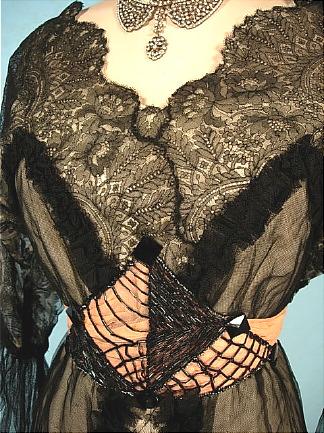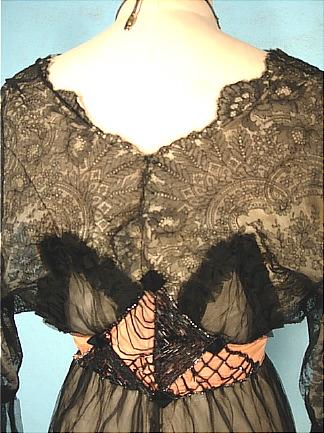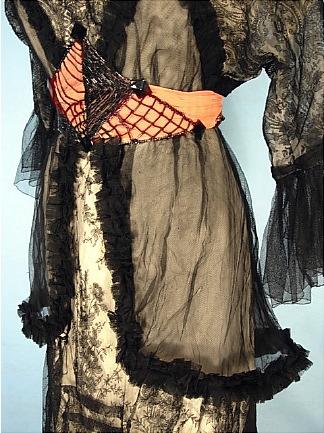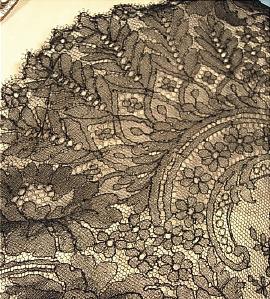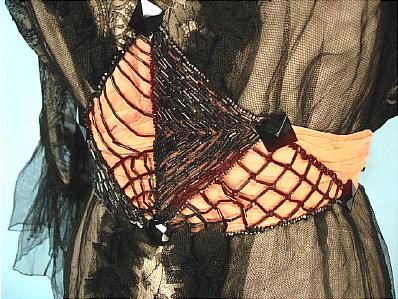 #4336 - c. 1913 MANALT-HOSCHEDE, 8 Rue Volney, Paris (near the Rue de la Paix) Trained Black Chantilly Lace Evening Gown with Jet Beading and Wired Tunic! There is so much going on in this Parisian gown, I'm not sure where to start! I guess the photos will give you the best description! Black chantilly lace, black chiffon, black jet beading, peach chiffon waistband, and amazing details .... including a wired net tunic (to stand out in Poiret style!) skirt and reddish-hued fur at forked fishtail trained and weighted hemline (possibly mink, or similar fur). Condition is incredible for such a delicate gown. There are small netting holes in the tunic overskirt (likely from catching on things, and some light spots on the pleated ecru underskirt at front bottom.... otherwise, the only issues are INSIDE... gauze is torn at inner shoulder and bottom of skirt is lined in a moth-eaten wool. The rest of the lining is cotton. 7 bones in bodice. Old underarm shields. Absolutely rare Parisian gown due to the wired tunic!
SOLD - but on display in Museum Category for Research/Study
[Back]