Antique & Vintage Dress Gallery
www.antiquedress.com
19 IMAGES: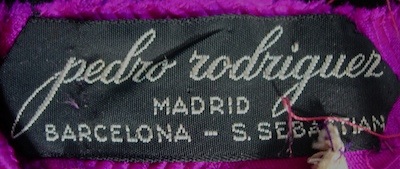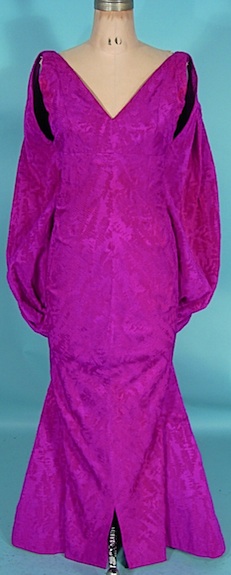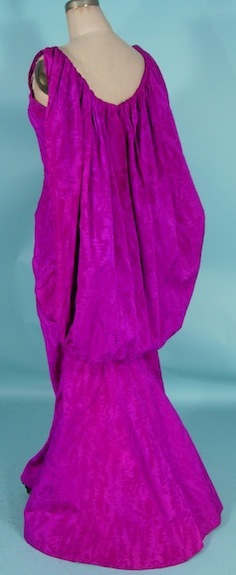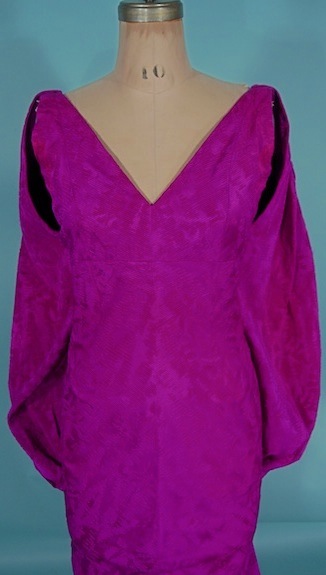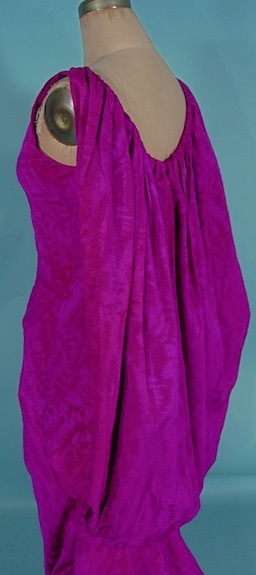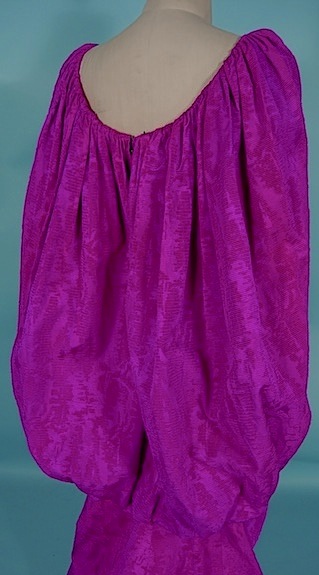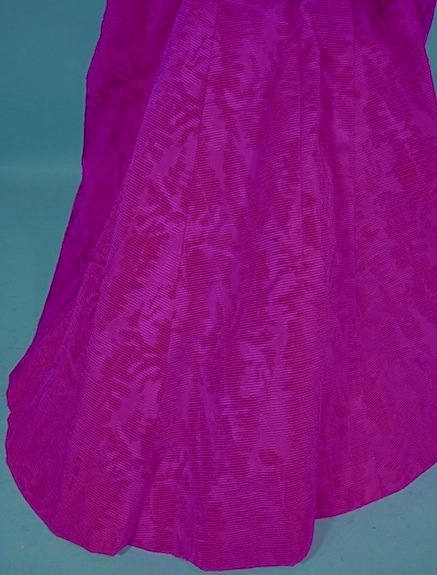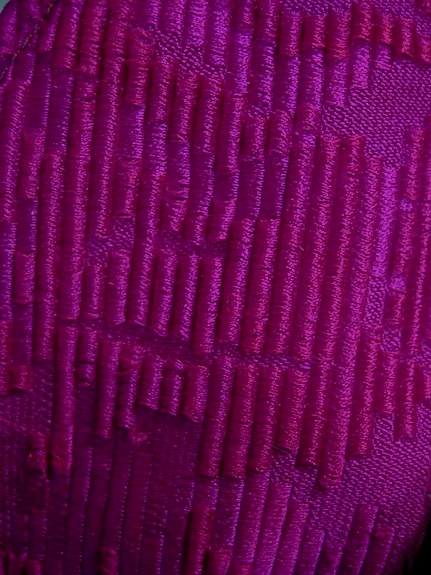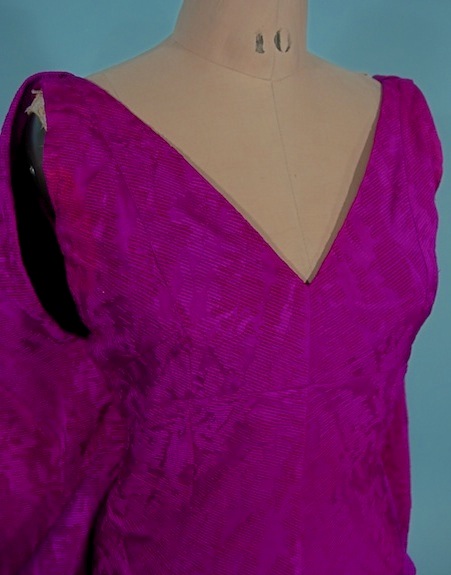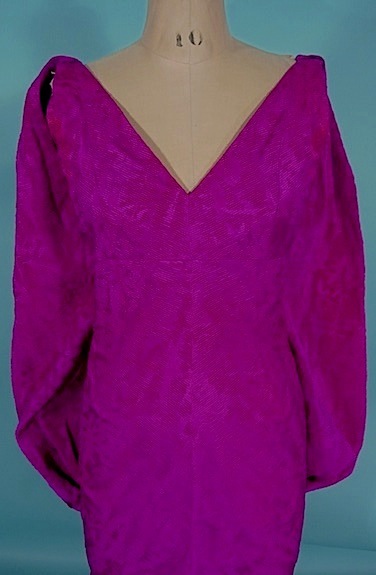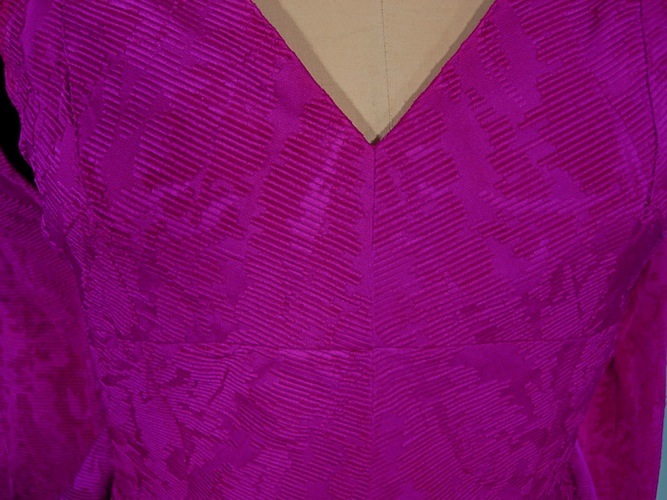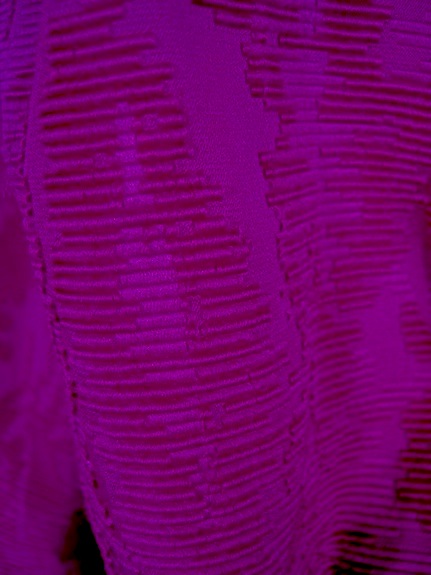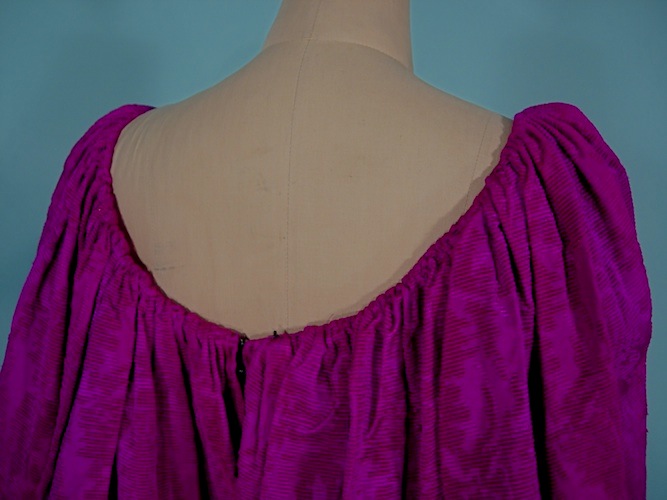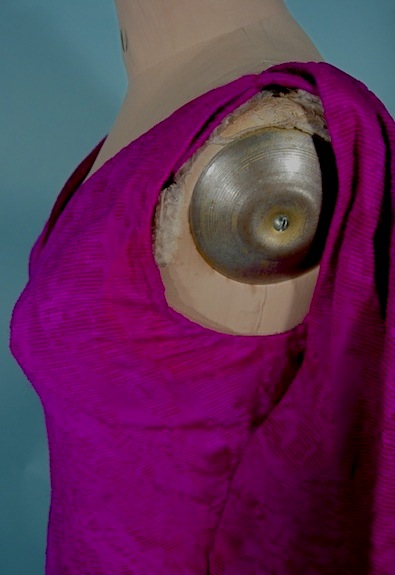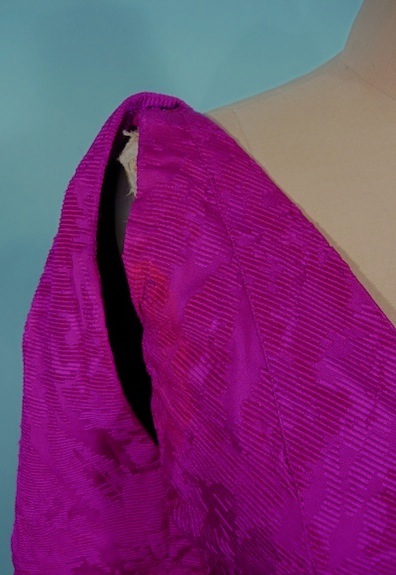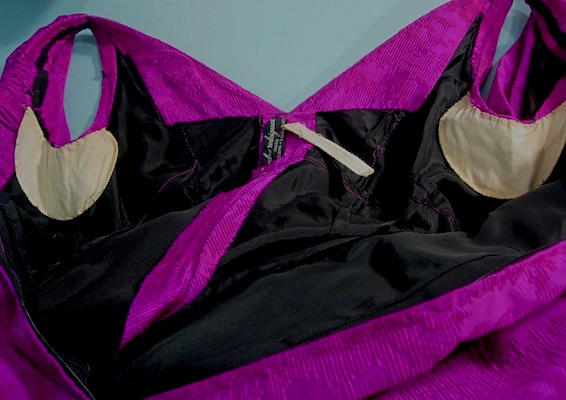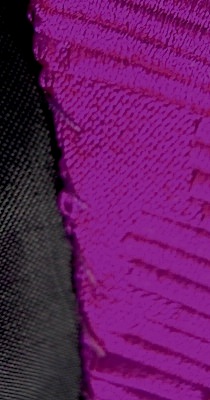 # 4334 - late 1950's PEDRO RODRIGUEZ, Madrid, Barcelona, San Sebastian, Spain Purple Textured Silk Bubble (Watteau) Back Mermaid Gown! OMG..... this is the kind of gown I dream about finding. You know... the unique shape of a fashion forward gown of the late 1950s. I would have thought this to be a Balenciaga, but it's from another high-end Spanish designer, Pedro Rodriguez. I'm speechless!!! Really!!! Check out all the photos to see the shape from all angles. Heavy textured silk (like a unique and wild corduroy) which gives the appearance of a changeable color (due to the texture). The shape includes a horizontal seam under the bust, the balloon draping at back, tight skirt with scallop at front hem and a stiffened mermaid fish tail. Back zipper (had been professionally replaced), and there are discoloration at the underarms (see photos), otherwise Excellent. Measures: 35" bust, up to 25.5" waist, up to 35" hips best (fits 36"), 55" long from shoulder to hem in front. MUSEUM WORTHY... WITHOUT QUESTION!
SOLD - but on display in Museum Category for Research/Study
[Back]