Antique & Vintage Dress Gallery
www.antiquedress.com
9 IMAGES: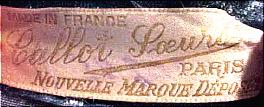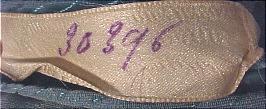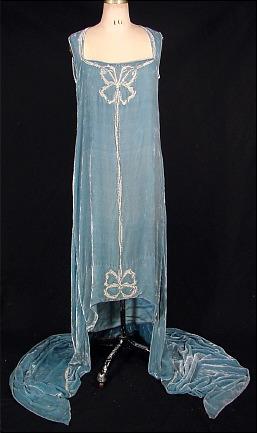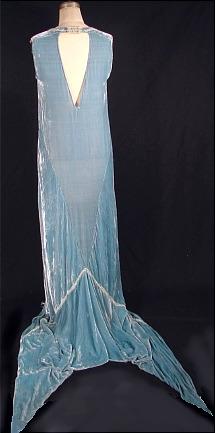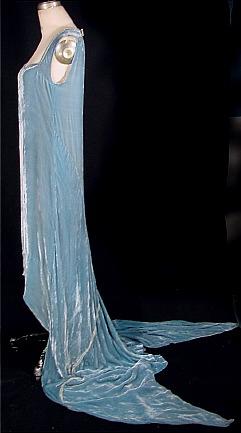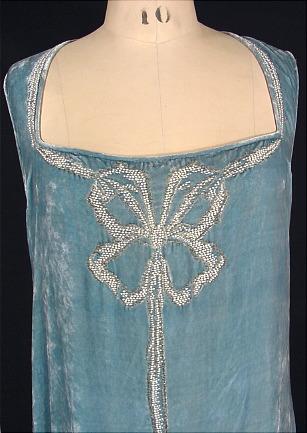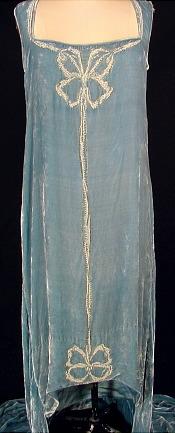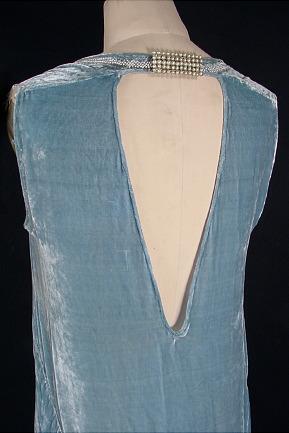 \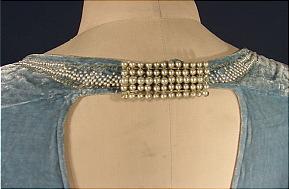 #4326 - c. 1924 CALLOT SOEURS, Paris NUMBERED Evening Gown in "Callot-Blue Silk Velvet with Double Train! Most of you likely know the House of Callot Soeurs, but for those who don't.. it was a high-end couture house founded in 1895 by three sisters. They began by selling ribbons and lingerie and then began to construct elaborate dresses which were often adorned with ribbons, beads and more lace. Their designs were popular with actresses and international hostesses. The house closed in 1937. Just as most women know today that robin's egg blue is best described as "Tiffany blue".... back in their heyday, Callot Soeurs created a particular color tint, often used, which came to be known as "Blue-Callot". This silk velvet gown is indeed of that famous Blue-Callot color which practically turns silver (when viewed from above)! Embroidered in silver with seed pearls, in Callot's signature embroidery style of bows or ribbon. The shape is also their classic chemise, with the dramatic double train ... a favorite Callot feature. A museum quality piece, though the velvet has a darkening here and there (seen in certain lighting, othertimes invisible. Velvet could probably just use a conservator's cleaning). There are tiny, tiny "fabric pulling away" tears at midback and shoulder seams, and just a few pearls missing. All in all... definitely belongs in a museum collection! Measures: 36-38" bust, up to 40" hips, 43" long from shoulder to hem in front, 94" long from shoulder to tip of train!
SOLD - but on display in Museum Category for Research/Study
[Back]