Antique & Vintage Dress Gallery
www.antiquedress.com
17 IMAGES: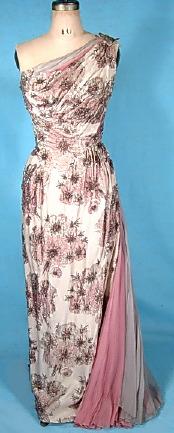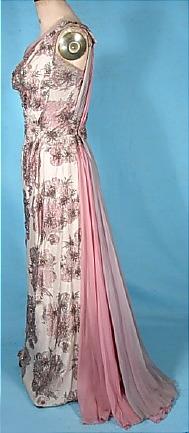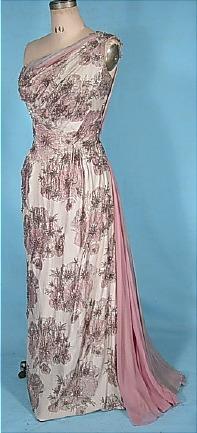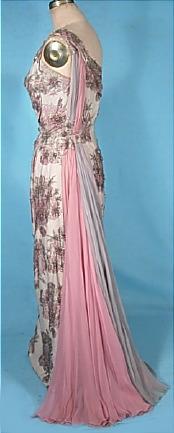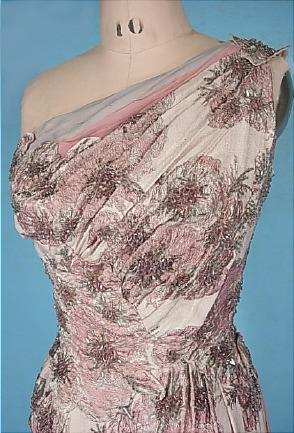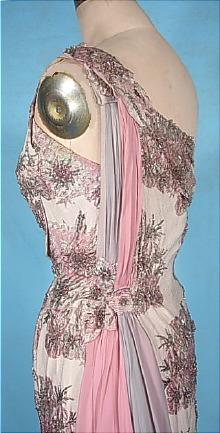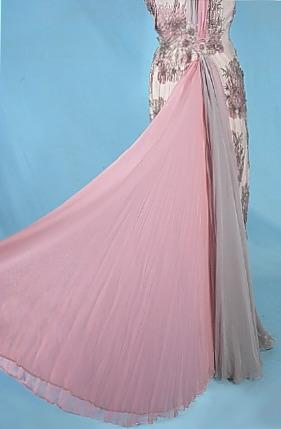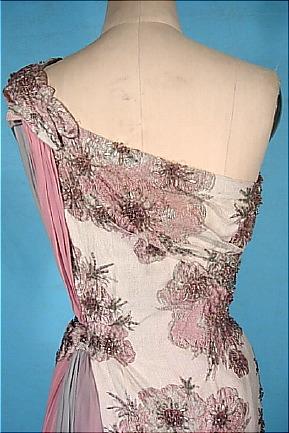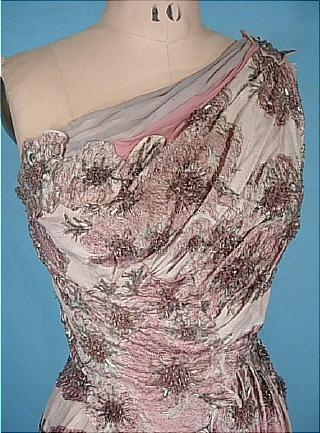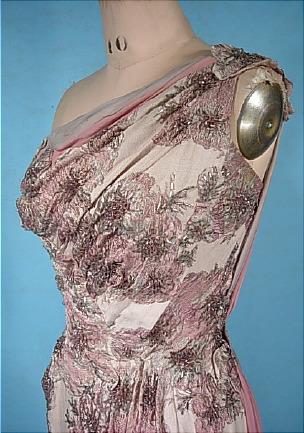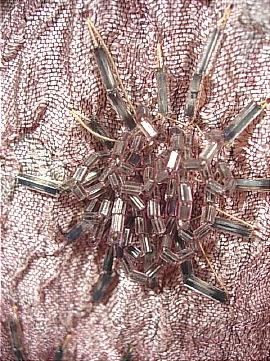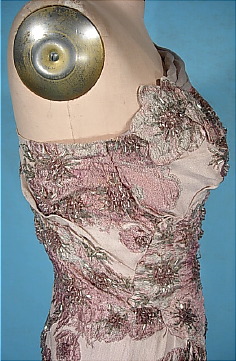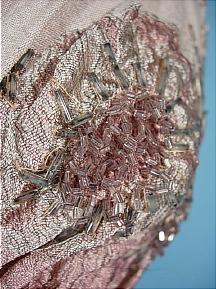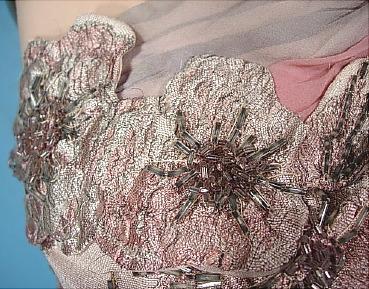 #4259 - c. 1950's Finely Woven Rayon Floral Beaded and Chiffon Gown! They don't get much more beautiful! Nor do they get more perfectly designed! Note: I usually like to only sell items in Excellent to Near Mint condition.. that means fresh, crisp, like new fabrics. The fabric on this gown just seems to be a bit "tired". That's the best word for it, There are NO stains, rip, tears, or discolorations, .... just has the patina of age. The fabric is unique, so perhaps it's meant to have that "old world" look about it! Made in a silvery rayon (?) fabric with old rose and silver lame clusters scattered thruout, with smoky bugle beads clusters in the centers. Dramatic one shoulder strap with chiffon pleated layer at neckline and again at one side with wide expanse of chiffon in pink and gray. Back zip on pink rayon lining, with hook and eye closure at shoulder and again at side back. Now, please note... I had another similar gown years ago which had a Balmain label... so.... it's an assumption on my part that this may have been by Balmain.. and may have been a sample model, as the interior isn't well finished, and the draping is hand-stitched. Certainly with a design this spectacular.. it's "Somebody" important! Measures: 35/36" bust, 26/27" waist, up to 36" hips (tight on 37"!!), 55" from shoulder to hem. Many of the beads are sewn on loosly.. and again I'm not sure why, but certainly could be due to the possible sample gown theory!
SOLD - but on display in Museum Category for Research/Display
[Back]