Antique & Vintage Dress Gallery
www.antiquedress.com
13 IMAGES: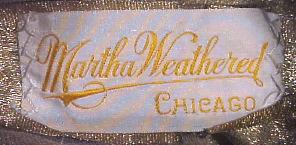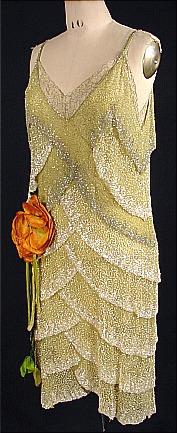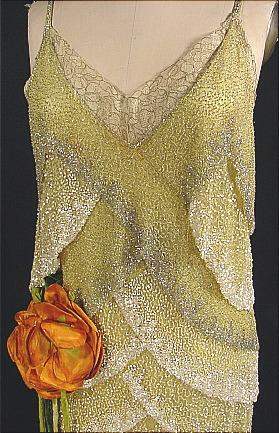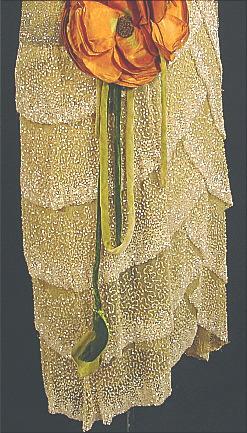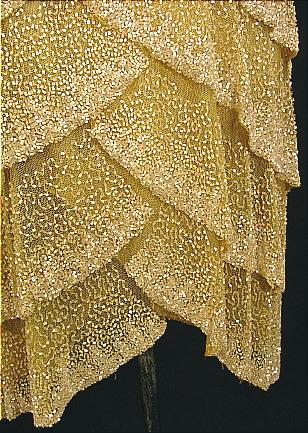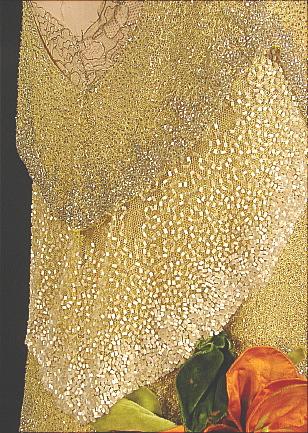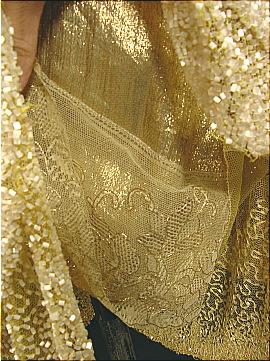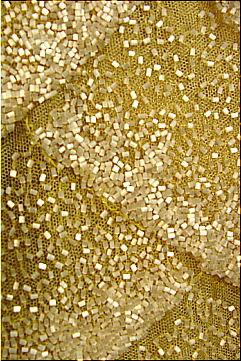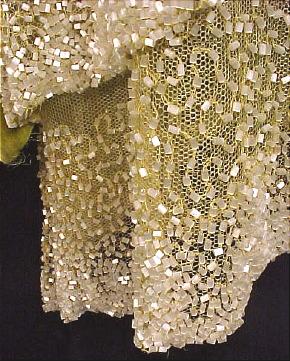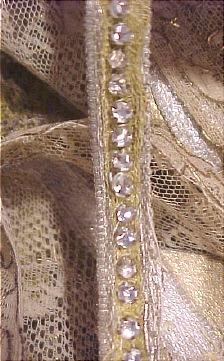 #4181 - c. 1927 MARTHA WEATHERED, Chicago Breathtaking Chartreuse Beaded Flapper Dress! Most likely imported from Paris to Martha Weathered's shop in Chicago.. as this is Total Perfection. I don't think I have to say anything, the photos speak for themselves. Other than the fact that the huge orange velvet flower could use a steaming to perk up.... the dress is in near mint condition (there are some rhinestones missing on the straps). A true museum quality piece. Eight layers or tiers of criss-cross white and silver beaded chartreuse netting. Moves like fringe when you walk. Trimmed in the finest gold lame lace, and the lining is that magnificent true gold lame material that you can't find after the 1930's. If you are a collector, this is a must! Up tp 36" bust, up to 38" hips (snug), 40" long from shoulder to hem.