Antique & Vintage Dress Gallery
www.antiquedress.com
6 IMAGES: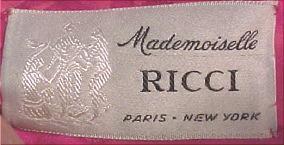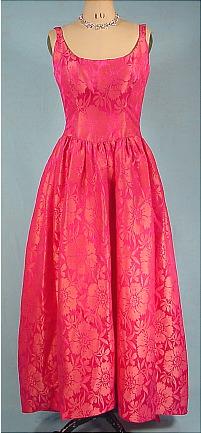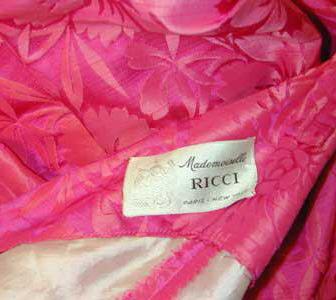 #4117 - c. 1960's MADEMOISELLE RICCI, Paris, New York Long Hot Pink Brocade Ballgown! Actually this fabric is a fuschia pink on pink silk shantung floral brocade creating a very rich look worthy of a a royal. The princess shape completes the simple, but elegant design. Beautifully tailored. Fully silk lined. Back zipper. Sleeveless. Dress hem is 9" higher in front than in back to evoke a train. Scoop neck front, lower scoop back. The perfect weight and construction. Near mint, pristine condition. Are you a princess? I am! This is our kind of ballgown! Would be wonderful for a maid of honor gown as well. addition to any collection! Dress measures 38" chest, up to 30" waist, 54" long from shoulders in front, and 63" long in back. If you are short, this gown will train! If you are taller, you will have the elegant dip.
SOLD - but on display in Museum Category for Research/Display
[Back]