Antique & Vintage Dress Gallery
www.antiquedress.com
11 IMAGES: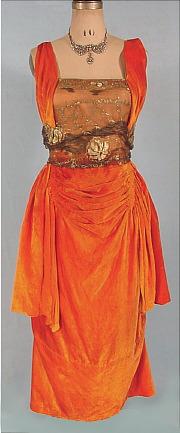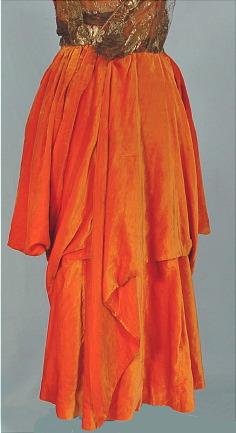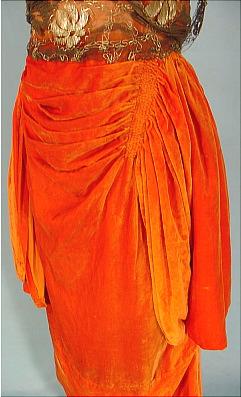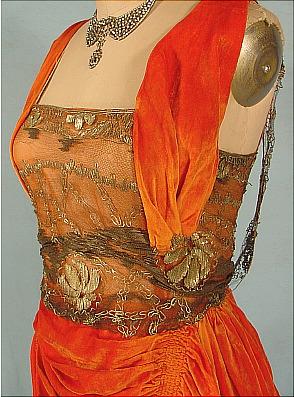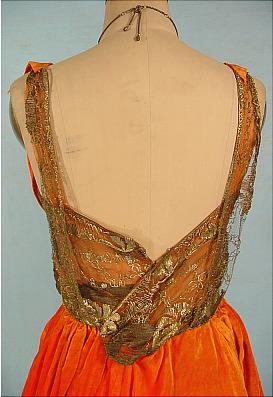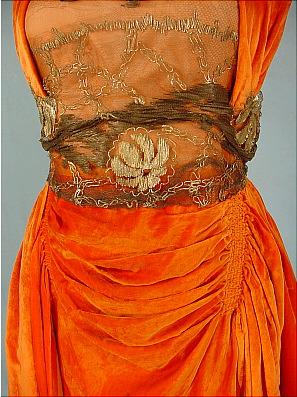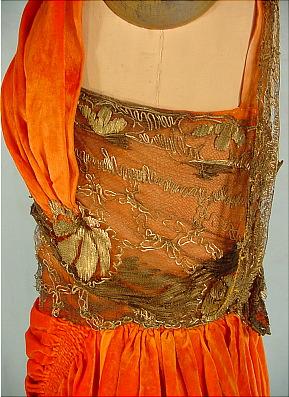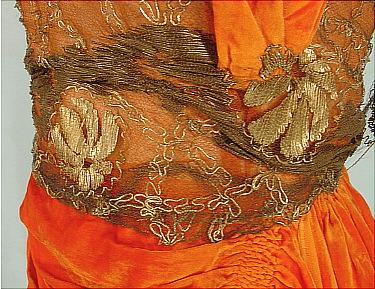 #4115 - c. 1919 HARRY COLLINS, New York Bright Tangerine Silk Velvet Evening Gown! I can't say anything about this gown because every time I look at it I get so excited, I hyperventilate and feel faint. My pulse races and I get flushed. Perhaps it's just the start of menopause? Nope... it's this gown! I guarantee it. Amazing color... bright tangerine orange silk velvet. Horizontally gathered at front waist with long side "scarves". The bodice is gold lame lace over silk lining. There are a few tiny issues, but still in Excellent condition. There are small spots on the velvet, the gold lame lace has some breaks and the lining only under the arms is stained. Still have to rate it 9.5 out of 10. And it is without question a rare gown! Measures: 33/34" bust, 25" waist, 53" long from shoulder to hem (meant to be worn low calf length).
SOLD - but on display in Museum Category for Research/Display
[Back]