Antique & Vintage Dress Gallery
www.antiquedress.com
16 IMAGES: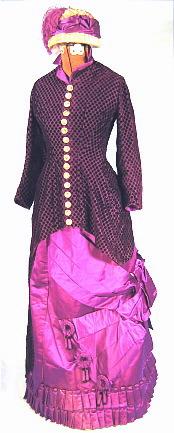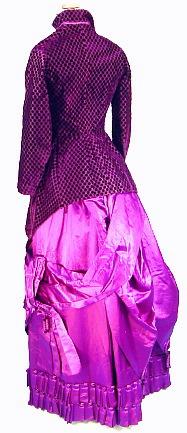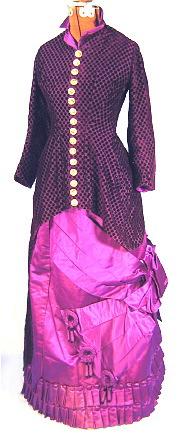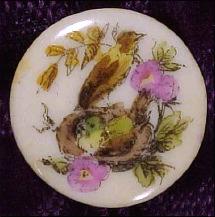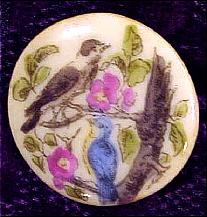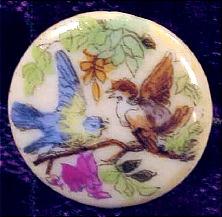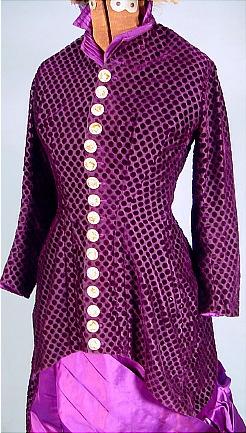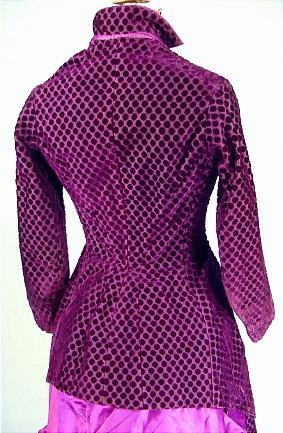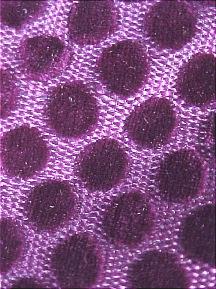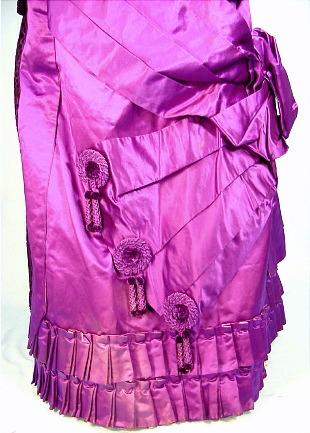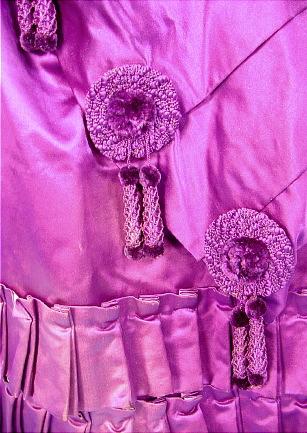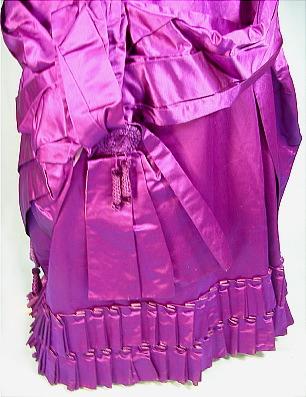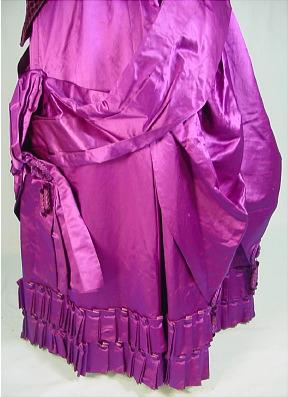 #4104 - c. 1881 Afternoon Gown of Brilliant Purple Satin and Faconne Velvet with Painted Porcelain Buttons with Matching Toque Hat! We are so used to seeing black and white photos or etchings of Victorian gowns that when we see some of the colors they wore, we are amazed! Who would have thought they had colors like this! Brilliant purple satin skirt with deeper hued purple cut velvet dotted bodice with interesting longer sides in "u" shapes, and one long "tail" at one side. The long bodice buttons down the front with 16 incredible handpainted porcelain buttons, with different colored images of birds on each. There are six large chenille braided decorations on the skirt, along with a huge satin bow at the side. Excellent condition with just a few minor issues... slight fading at lower skirt front, and the skirt waistband in frayed. Measures: 30" bust, 25" waist. Comes with what might be the original toque hat of a very soft extra full light beige velvet (to almost resemble a chinchilla fur), trimmed in the same brilliant purple satin and finished with a matching purple and white ostrich feather. Hat measures 22" around inside. Amazing complete outfit!!
SOLD - but on display in Museum Category for Research/Display
[Back]