Antique & Vintage Dress Gallery
www.antiquedress.com
16 IMAGES: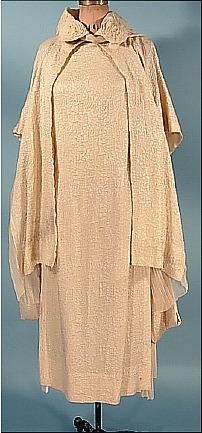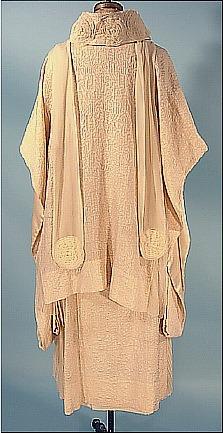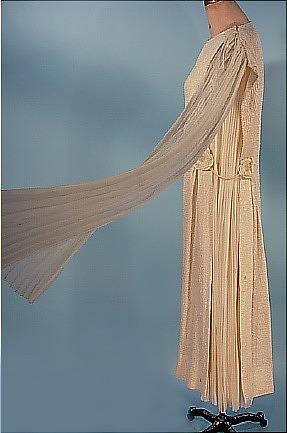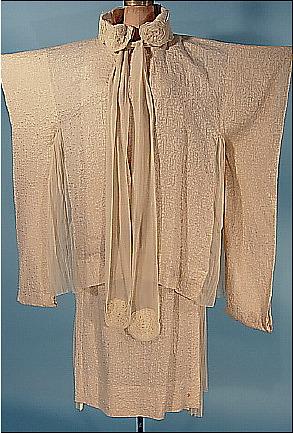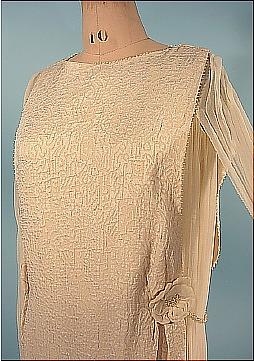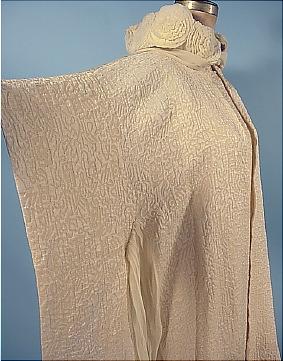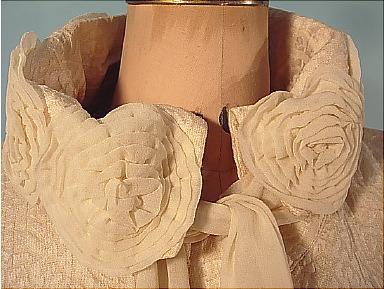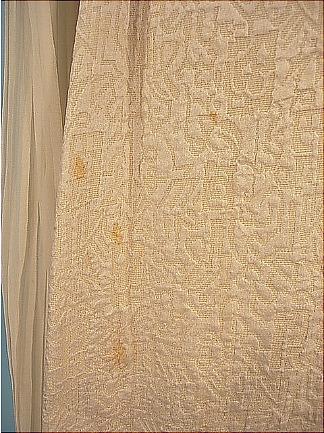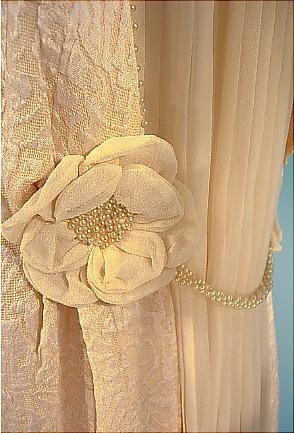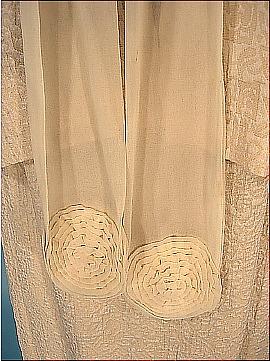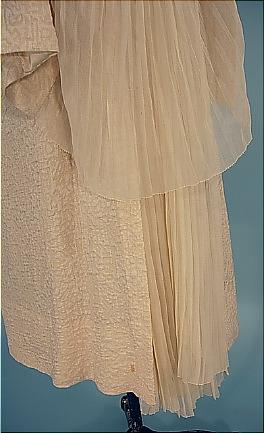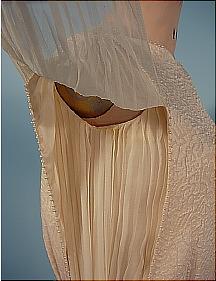 #4079 - c. 1922 Ivory Embossed Silk Dress with Pleated Chiffon and Matching Kimono Jacket! Rare high fashion outfit! The last piece I had that looked similar was a Beer! This outfit has no label, but no question it is quality goods.. and likely some great designer of the time. Great to find pieces still together after all these years. NOTE: The color is a light ivory...the photos have been darkened and yellowed a bit to show detail.. otherwise it just looked too plain in the photos. The dress is a sheathe shape, sleeveless but with long pleated chiffon scarves that hang over arms. Also chiffon pleating at the sides with lovely rosette decorations and roped pearl and studded pearl trim! Fully lined in ivory satin. Lining hooks at back, and dress snaps at shoulder. The jacket has a classy high collar covered with matching rosettes all around, long chiffon ties ending with the same rosettes, pleated chiffon at sides, and fabulous kimono sleeves!!!! The jacket is lined at front with ivory silk satin. The condition is great except for some small stains. You can see one small round spot at the dress hemline at back (shown on front in photos.. the dress is on backward... front and back look exactly the same!), and five small spots on the lower left of dress and pleated chiffon (see close-up photos, some get lost in the folds), and some seed pearls missing from neckline. Other than that, the front of one side of the jacket is darkened (seen, but not noticeable at first glance - Ok.. now that I mentioned it... ) Measures: 35" bust, up to 35" waist, 49" long from shoulder to hem. A great set!
SOLD - but on display in Museum Category for Research/Study
[Back]