Antique & Vintage Dress Gallery
www.antiquedress.com
9 IMAGES: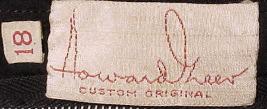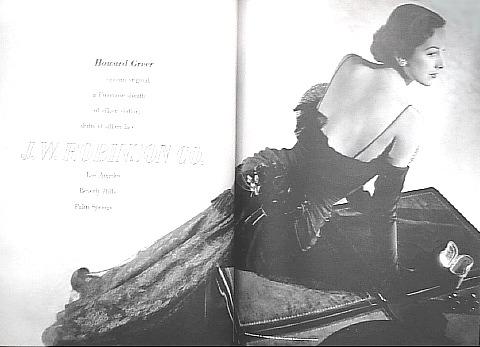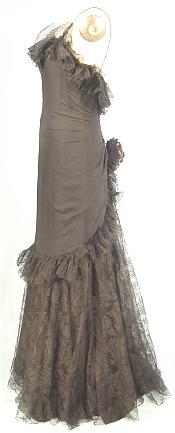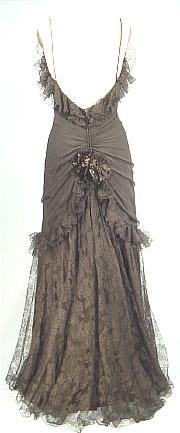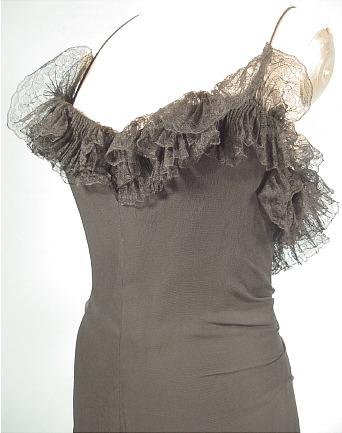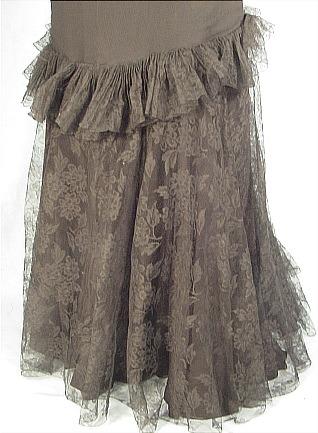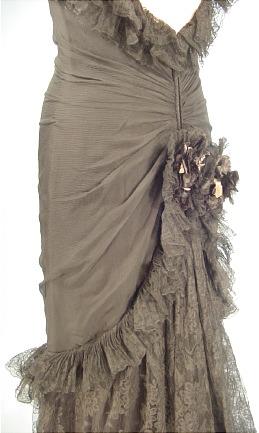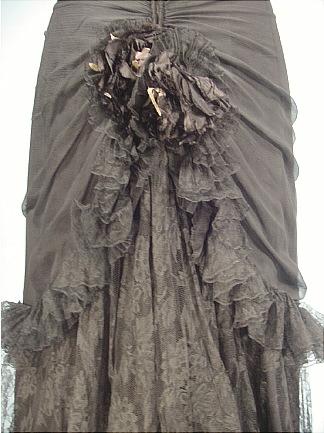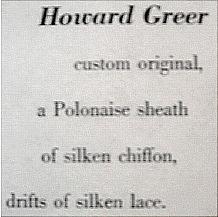 #4069 - c. 1949 Vogue Ad Gown! Rare and Collectable Couture HOWARD GREER, CUSTOM ORIGINAL, Beverly Hills Black Silk Chiffon and Chantilly Lace Hollywood Gown! This gown was highlighted in a rare two-page ad in Vogue Magazine dated February 1, 1949! Described as: "A polanaise sheath of silken chiffon and drifts of silken lace." Howard Greer was head of Paramount Studios Design Department until 1927 when he opened his own company. According to New York Fashion, Greer produced custom made clothes for Hollywood elite and actresses such as Greer Garson, Gypsy Rose Lee, and Rita Hayworth. He is credited for inventing the tabletop neckline for dresses which focuses attention on the pretty neckline. His ready-to-wear gowns cost as much as $650 in the 1950's!! And this is (as the label reads) one of his custom originals... true couture! Front of gown is cut low with 2 ruffles of Chantilly lace, then very fitted with gauzy chiffon to the knee, then another ruffle of lace and an 22" more lace. The back is VERY low, almost to the waist with a zipper. Again, fitted and "bustled" in an inverted "v", accented with a huge black peony. Gown lined in black silk crepe. An absolutely glamorous gown! Condition: Straps have been replaced (?). I see 2 pinholes at front hip (only seen on close inspection) and there is a mended repair to lace at the hem. Otherwise Excellent!
SOLD - but on display in Museum Category for Research/Study
[Back]