Antique & Vintage Dress Gallery
www.antiquedress.com
17 IMAGES: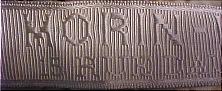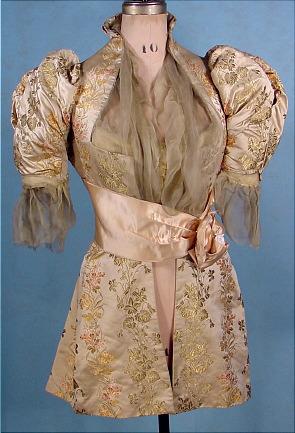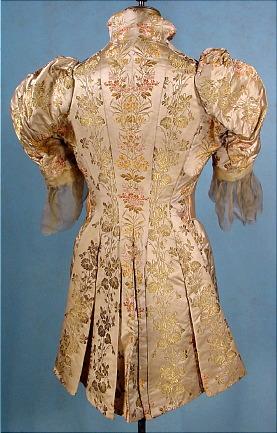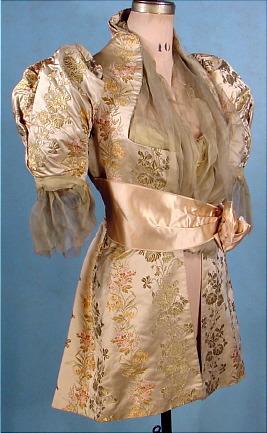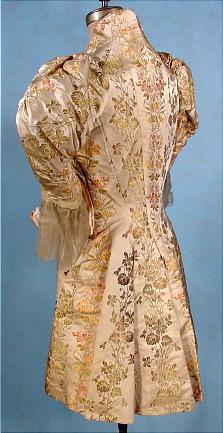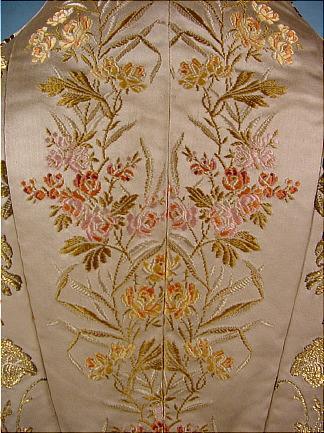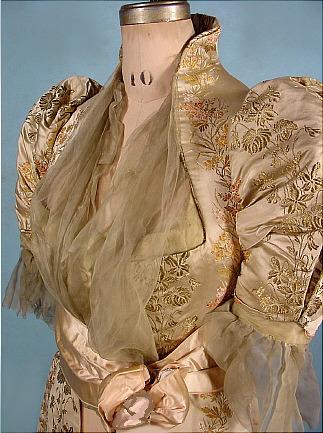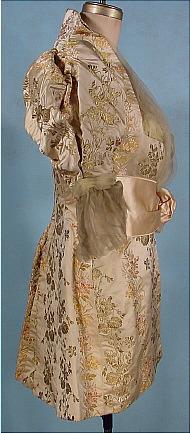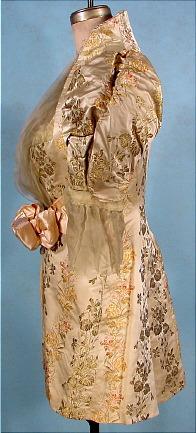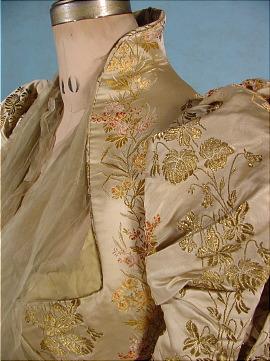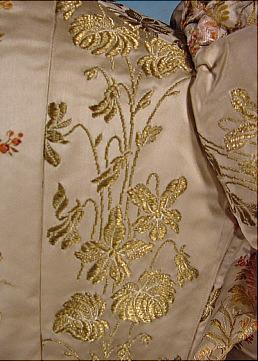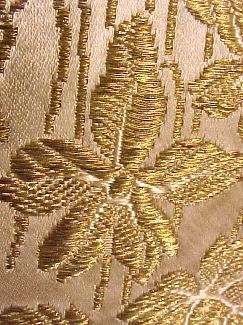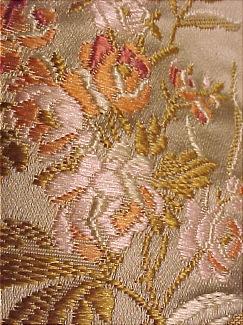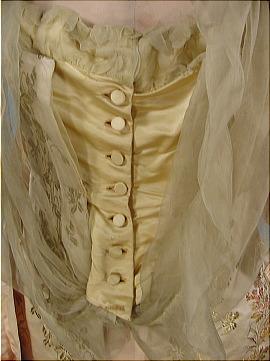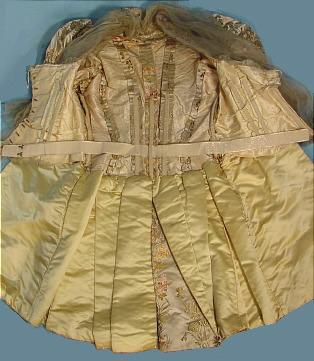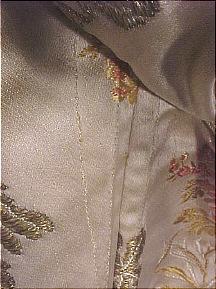 #4057 - c. 1906 MORIN-BLOSSIER Museum Quality Silk Brocade Bodice Jacket! Belonged to a Mrs. Julia Butterfield. You've heard of the Houses of Worth, Doucet and Pingat... all the top Parisian Couture houses of the 19th Century... but there are a few other equally prestigious couture houses whose name you may not have heard of, but it's only because they have gotten less publicity. Really! Trust me, if you were a wealthy lady of the time, you would have also purchased your finest garments from the Parisian Houses of Beer, Redfern and Morin-Blossier! I should know as I was incredibly wealthy in my previous life! :) Condition is nearly Excellent. The seams were opened a bit under the arms so stitching marks can still be seen, and the chiffon is darkened over time with slight tears near neck. Lining is great with yellow satin lining of "skirt". Same yellow satin for button front bodice under the brocade. Pale peach satin sash waist. the brocade is top quality with gold bullion. A collector's item! No written provenance, sorry.
SOLD - but on display in Museum Category for Research/Display
[Back]