Antique & Vintage Dress Gallery
www.antiquedress.com
13 IMAGES: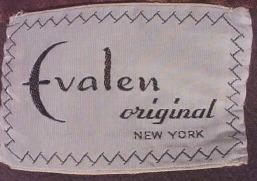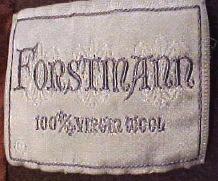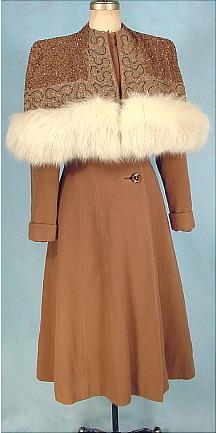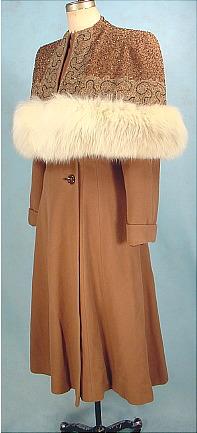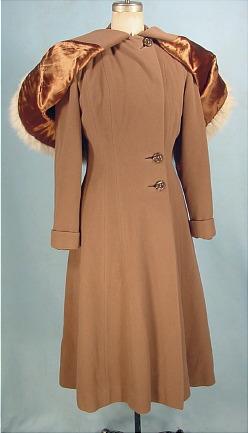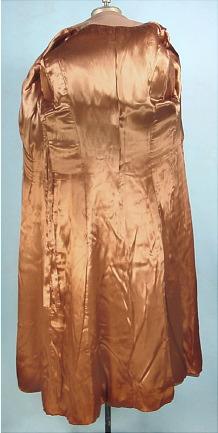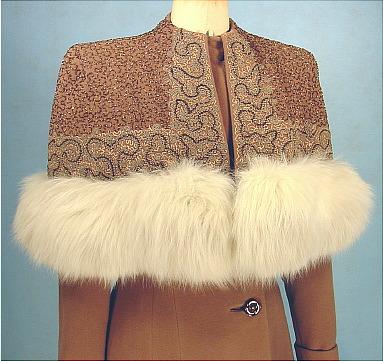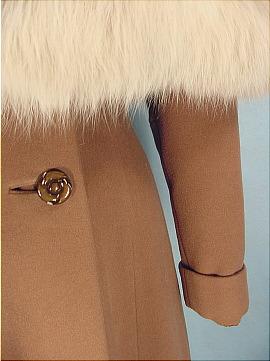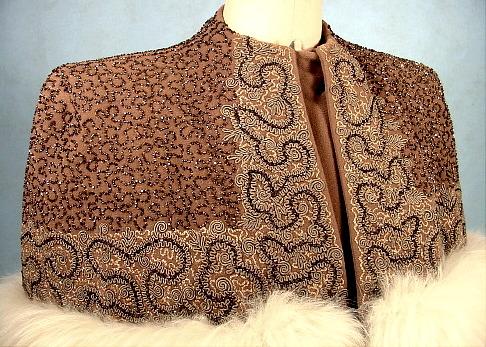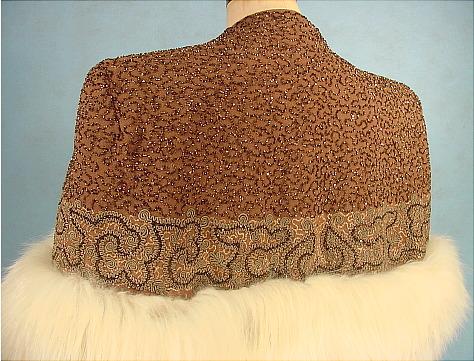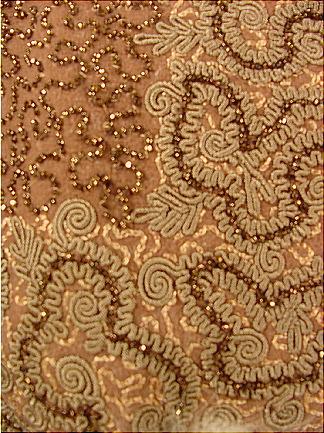 #4053 - c. 1947 EVALEN ORIGINAL, New York Caramel Colored Virgin Wool Coat with Amazing Attached Beaded and Soutache Capelet and Fox Trim! Oh... my! I don't sell all that many coats since I find most of them too boring... but lately all these fabulous coats have come my way, and I'm thrilled to offer them to you! I have had a few Evalen beaded 1940s jackets, but I flipped when I saw this coat! "New Look" styling with fitted waist and flared skirt. Cuffed sleeves. Ok... then comes the attached elbow length capelet teaming with copper beading and taupe and ecru soutache completely edged all the way around with a fluffy real white fox fur! Absolute killer! You will never go inside again! You will walk the streets just so everyone gets to see this coat on you! Excellent condition.
[Back]