Antique & Vintage Dress Gallery
www.antiquedress.com
10 IMAGES: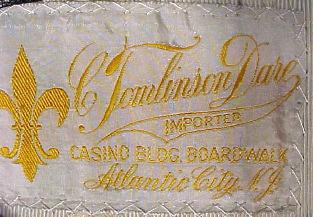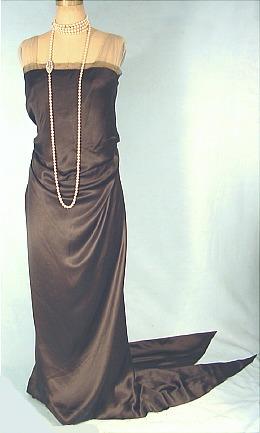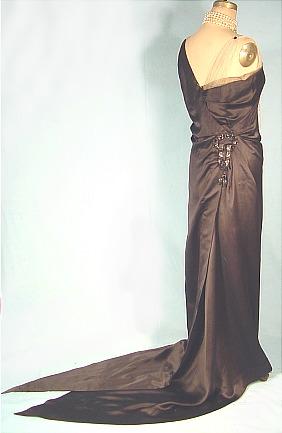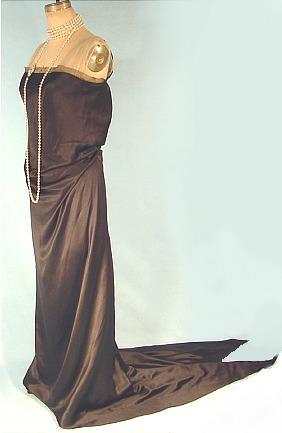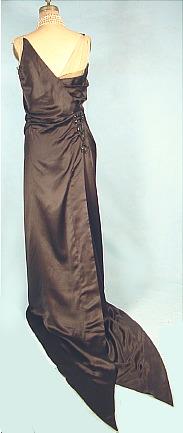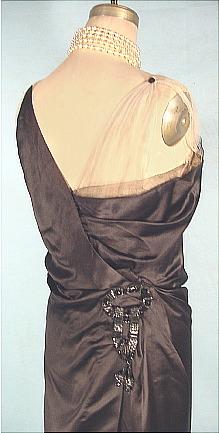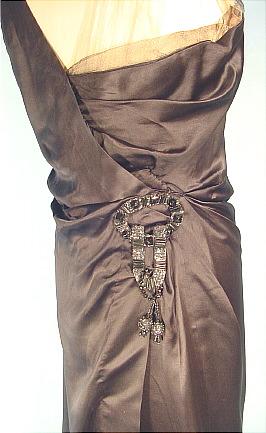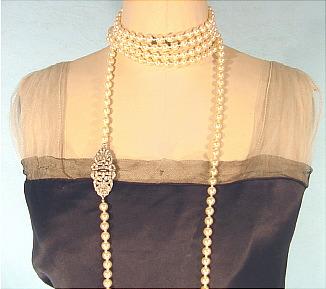 #4052 - c. 1922 C. TOMLINSON DARE, Importer, Atlantic City N.J., Long Trained Black Charmeuse Silk Satin Gown with Jet Ornament! Wearable Size with 38" bust! A stunner! The woman who owned and wore this gown was a woman of high style and wealth! As the history books confirm "At it's height during the 1920's, Atlantic City was the vacation destination and playground for the rich and famous."! Great label...most likely imported from Paris (where else would they bother to import from!) to Atlantic City. I don't have the history of this gown, but I have to wonder... since the first Miss America pagent was held in Atlantic City in 1921, if perhaps the woman who wore this gown was in attendance?! Obviously it did not belong to the 1921 winner... who was 16-year-old Margaret Gorman - with measurements of 30/25/32!! Yikes.. times have changed!! No, this gown was worn by a more statuesque and "well-rounded" woman (and likely not the 1922 Miss America as Mary Katherine Campbell was only 15... however she won again in 1923!! ). Similar in design to both 1922 Worth and January 1923 Molyneux gowns ... so although I can't confirm anything... the design is certainly worthy of a top Parisian designer of the time.. a rare beauty! Black silk charmeuse satin. Very plain front with one nude net shoulder strap, the gown's drama is all in the back.. gathered into one large off-centered black jet ornament... and trailing down to the long split tail train. Excellent condition, other than the fact that the inner waistband (petersham) is brittle.
SOLD - but on display in Museum Category for Research/Display
[Back]