Antique & Vintage Dress Gallery
www.antiquedress.com
19 IMAGES: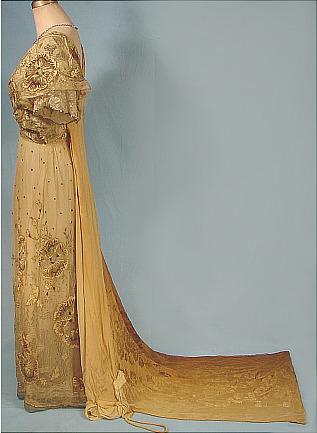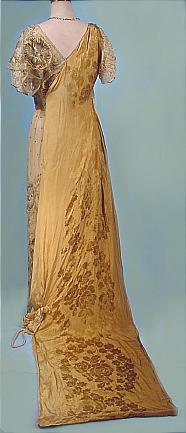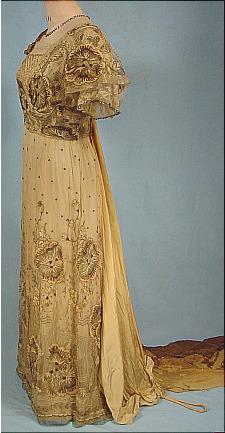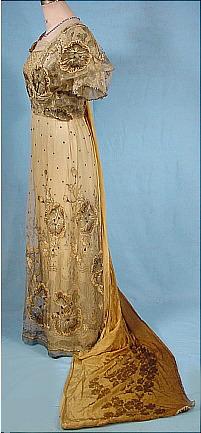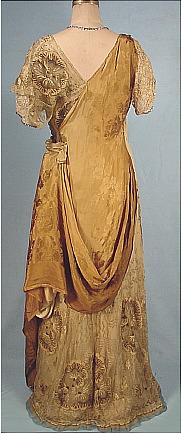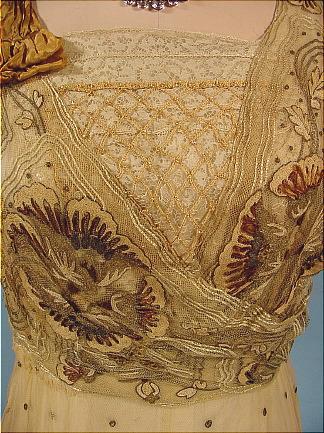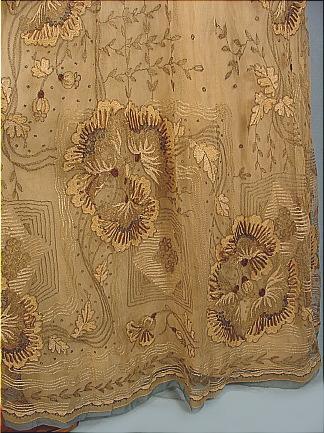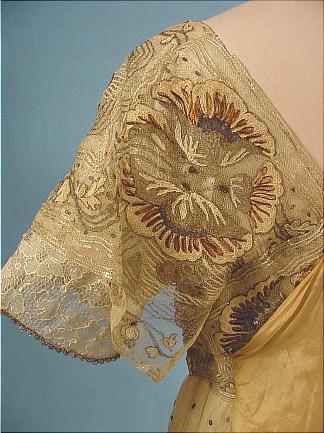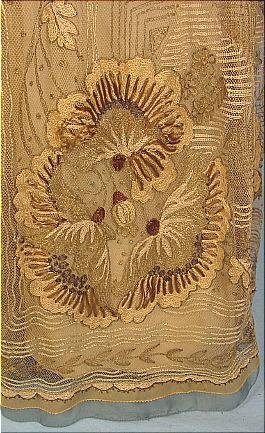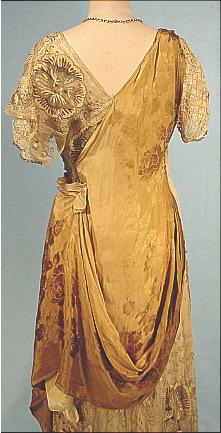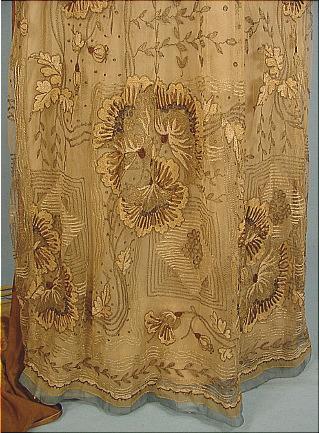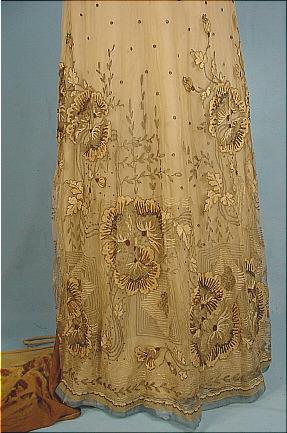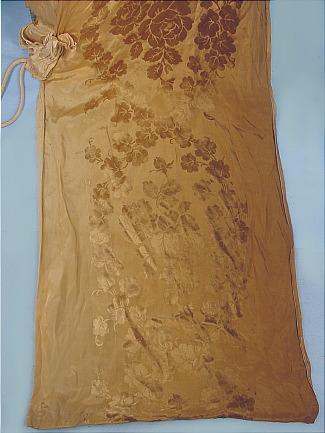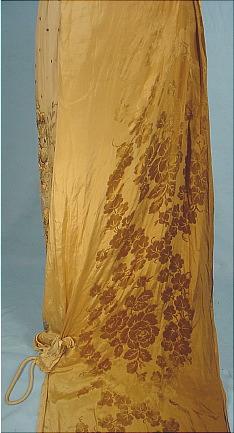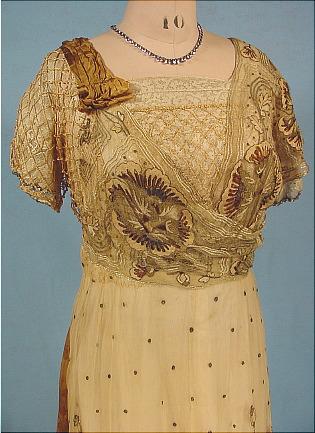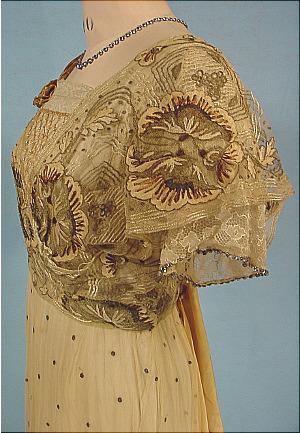 #4051 - c. 1912 RARE Trained and Embroidered Royal Court Gown! This is the type of gown only worn to the most formal events, generally the longest trains were specifically for presentation at court.. that's not traffic court mind you... we are talking the ROYAL courts. You know... Kings and Queens. The real thing. Damn I was born in the wrong century... and to the wrong social group. Oh well, back to the gown... Extraordinary! A gold silk gown with heavy metallic embroidery in huge floral designs, with a sweet, unexpected bit of light blue chiffon at hemline. Vibrant colors (looks washed out on one of my computer screens, but right on the other - so.. just know it's NOT washed out!). Attached graduated golden brocaded long train which is designed to hold, or attach at the waist when necessary, as you see in the photos. I was told that originally there this train was lined in light blue silk matching the hemline, but that lining is gone. It's unnecessary, but certainly if you want to restore the gown to it's original state, and give the train a bit more weight, you should know what to do! :) There are rhinestones at the sleeve ends and gold beading at the front bodice. The condition isn't perfect, but still very good to excellent. There are underarm stains in the lining, but nothing really seen from the outside. The train just needs a bit of tidying up due to the missing lining, and the hooks need to be replaced to hold up the train as you see (it's just pinned for the photo), or use the "bracelet" to hold the train up all evening. Measures: 36" bust, up to 29/30" waist, 56" long from shoulder to hem in front. The gown is in great condition, but if you wear a few times, I might add an extra lining at the bodice to keep stress off the netting. It isn't in fragile condition, but it's a delicate gown. There are extra embroidered medallions on the underside of the end of the train which you can use elsewhere... perhaps on a purse to match or create a hair ornament with them. The inner most thin gauze under the sleeves is the most delicate part and is starting to go, but hard to find this material still in any Edwardian gowns, and is fine even without any of it. As for the "WOW" factor, this gold embroidered trained gown is "it". By the way, here's the quick description of the gown by an expert: "Court gown c. 1912 of heavily embroidered net with a "manteau de cour" of ombre shaded crepe-damasse".
SOLD - but on display in Museum Category for Research / Study
[Back]