Antique & Vintage Dress Gallery
www.antiquedress.com
9 IMAGES: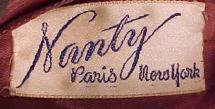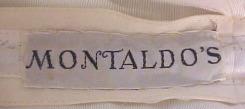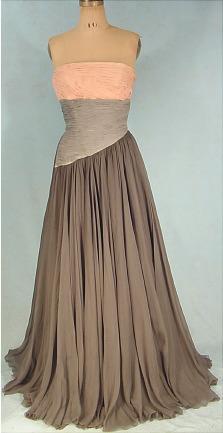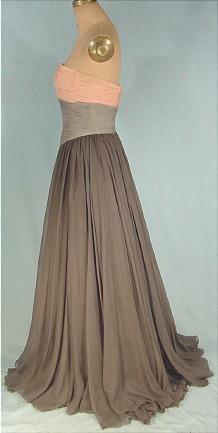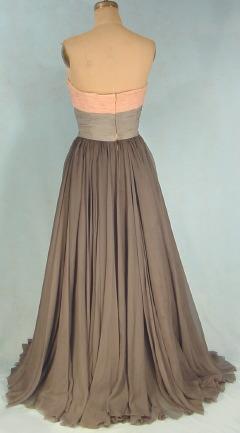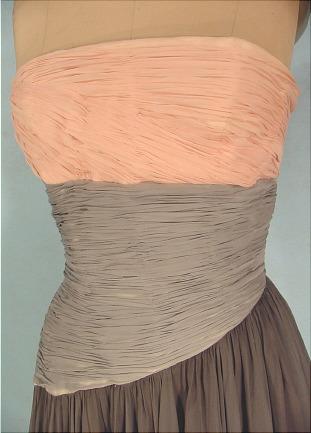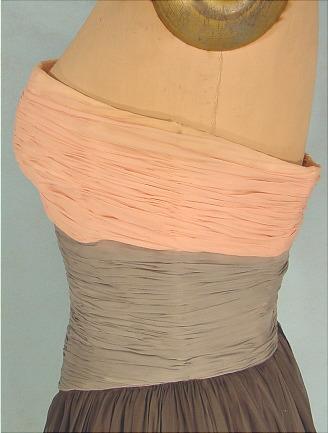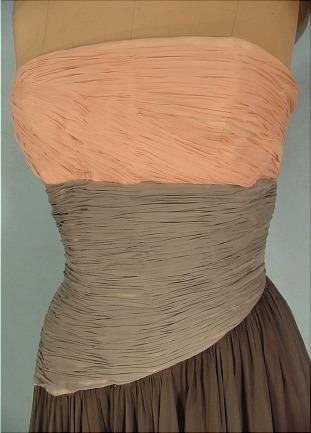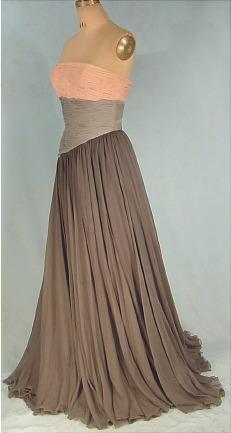 #4033 - c. 1950's NANTY, Paris, New York Silk Chiffon Runched Evening Gown! I just LOVE these chiffon gowns! I've sold a few in the past (see my museum section) by Mde. Etoile and Adolfo. There was one in the Scaasi museum display. All very similar. Multicolored chiffons. This one is tri-colored with a soft pink gathered bodice, a light steel gray at diagonal waist, and a dark charcoal gray full, full, full skirt. Who is Nanty? Well, I've seen a gown with a "Designed in Paris by Lanvin Castillo. Made by Nanty" labeled dress. And I've discovered her name in a listing of the best New York designers of the mid-1900s including Hattie Carnegie, Charles James, Ben Reig, Trigere, Nettie Rosenstein, Adele Simpson and Ceil Chapman. No surprise. This is quality goods! And Exquisite! However, not perfect condition damn!|). Metal back zipper. Two layers of chiffon with acetate pinky/grape colored lining. I found approximately 7 pinholes throughout the chiffon, one "L" shape tear at hemline, and some water spotting.
SOLD - but on display in the Museum category for Research/Study
[Back]