Antique & Vintage Dress Gallery
www.antiquedress.com
13 IMAGES: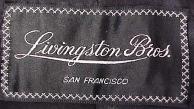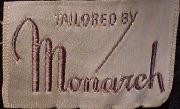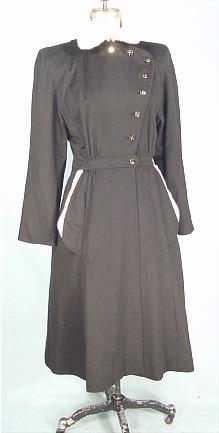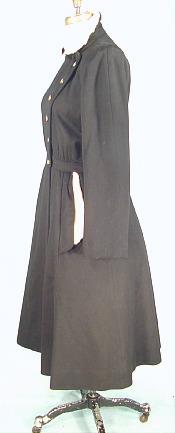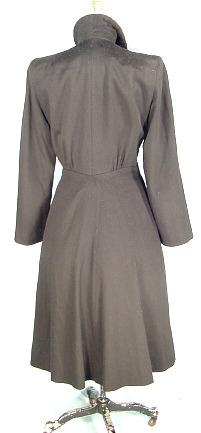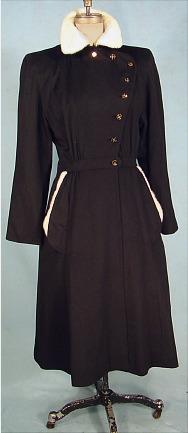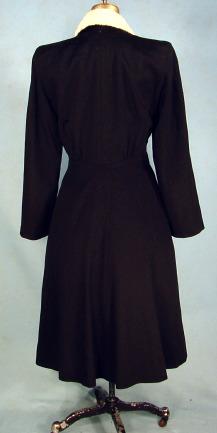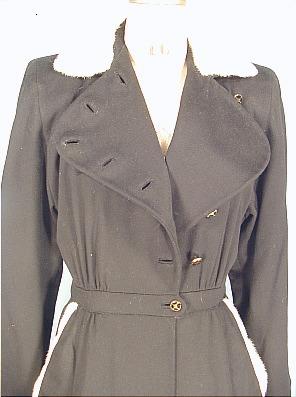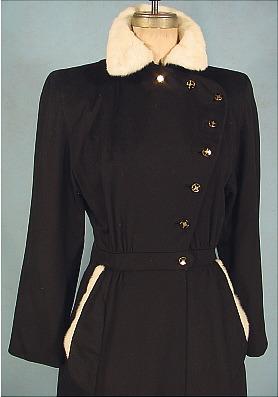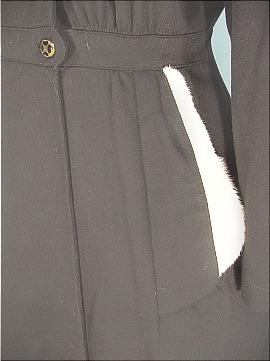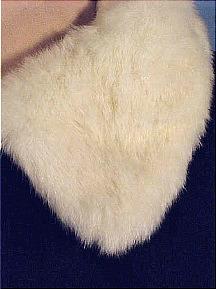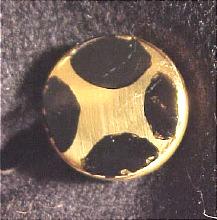 #3985 - c. 1946 Tailored By Monarch Black Wool/Cashmere Coat with White Ermine Fur Trim at Collar and Pockets! In February 1947 came "The New Look" by Dior. I think whoever designed this coat had ESP, as it certainly has some of the bit of the right feel! Great shape to this coat! Has a military flair (quite popular during WWII) and yet totally feminine in the nicely skirted shape. The white ermine fur trim is hard to show in the photos, so please look at the other photos of the coat, as I show it lightened and darkened to show all the details. You can wear it open at the collar or closed. I'd love to see this worn with an ermine hat... ooh, and an ermine muff! :) You can be a classy vintage snow bunny! There is no fabric content, but it feels like a wool/cashmere blend. Nice feel. Excellent condition. Fully lined in black satin.
[Back]