Antique & Vintage Dress Gallery
www.antiquedress.com
14 IMAGES: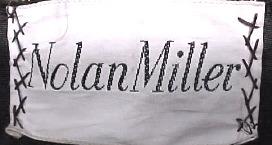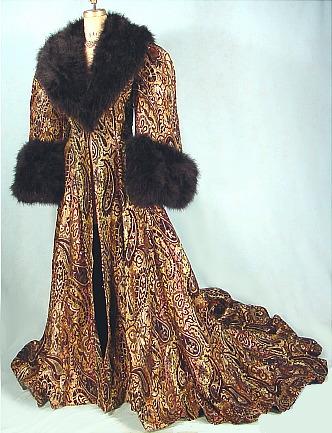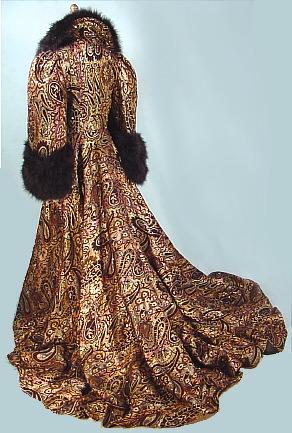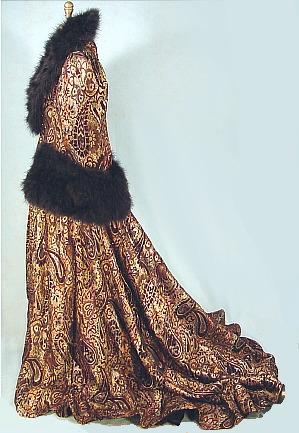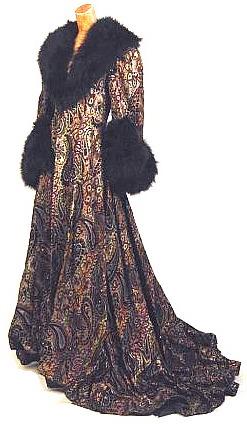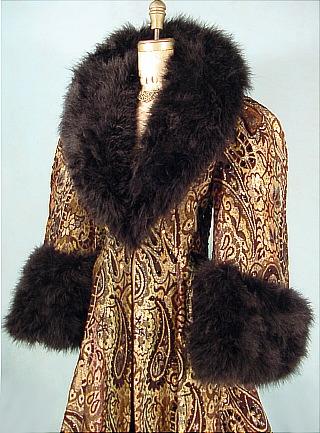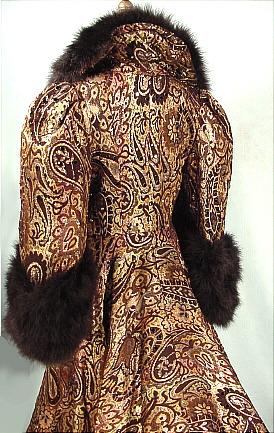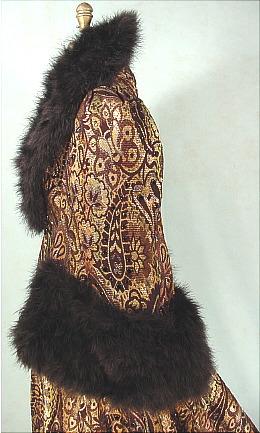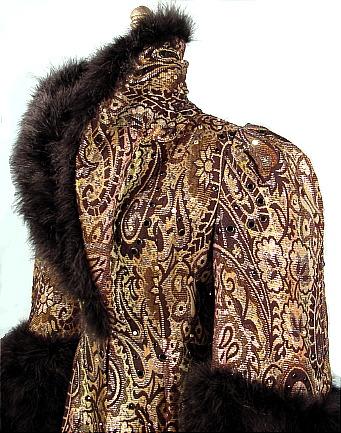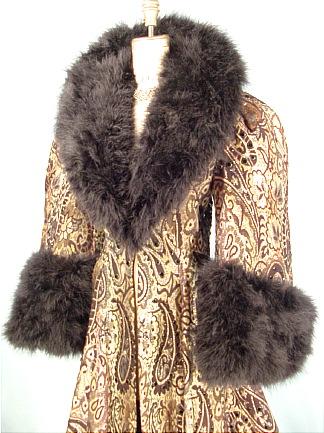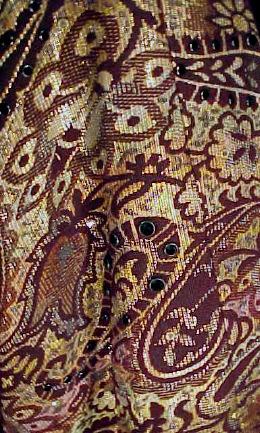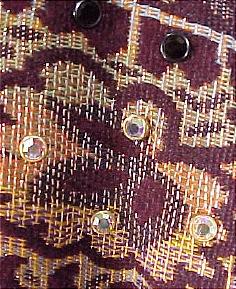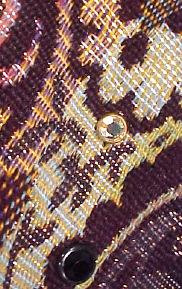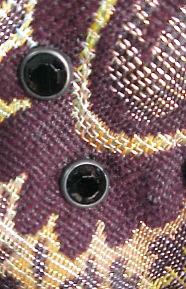 From the NEW YORK CITY BALLET!
#3953 - c. 1980's NOLAN MILLER COUTURE Opulent Metallic Trained Evening Coat with Black Marabou Feathers! A one-of-a-kind piece designed by "Dynasty's" costume designer, Nolan Miller for the New York City Ballet company! Metallic woven brocade paisley fabric in autumnal colors. Studded with fairly large flat black rhinestones and smaller auroaborealis rhinestones, all trimmed with metal rims Extremely high quality.. very heavy garment - weighs about 8 pounds! Black acetate lining. Hook front. Lush black marabou feather large collar extending all the way to the waist, and huge matching marabou cuffs. The hemline is stiffly netted to create the "ruffled" look. Excellent condition. Sparkles in person!!! Comes with a signed Certificate of Authenticity (COA) directly from Mr. Miller.
SOLD - but on display in Museum Category for Research/Study
[Back]