Antique & Vintage Dress Gallery
www.antiquedress.com
12 IMAGES: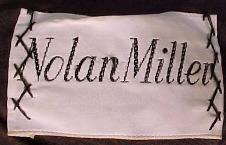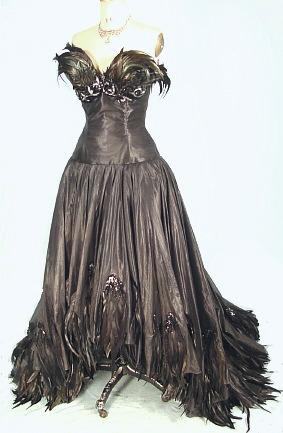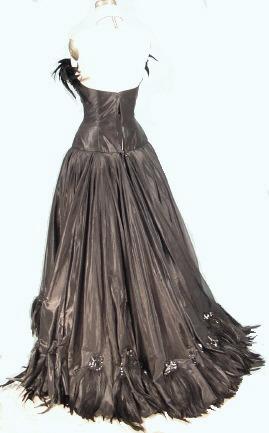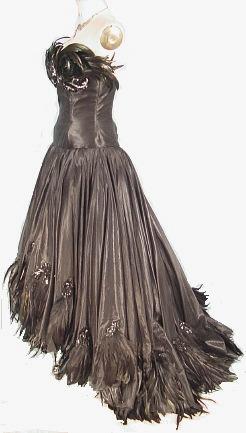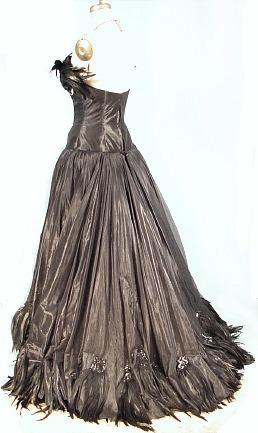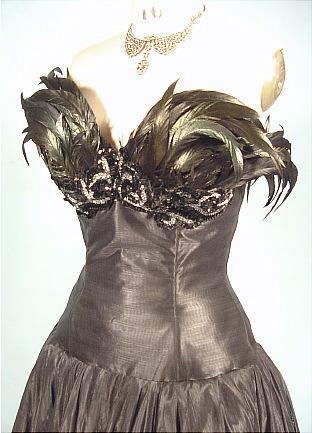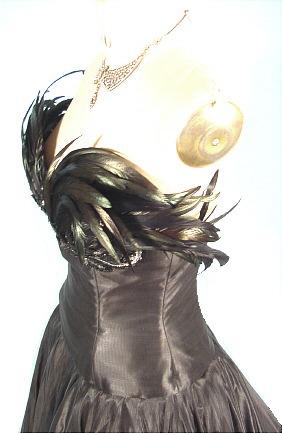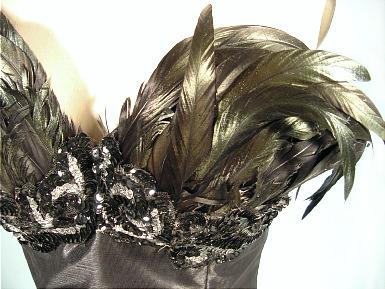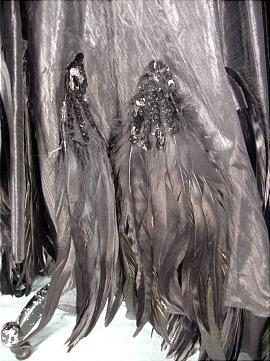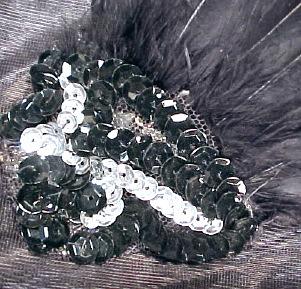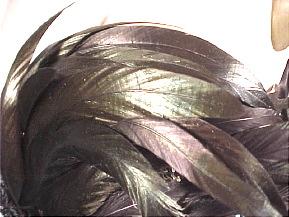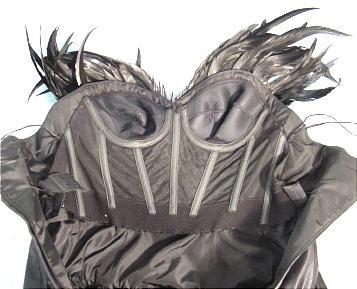 From the NEW YORK CITY BALLET!

#3952 - c. 1980's NOLAN MILLER COUTURE "Black Swan" Feathered Gown! This is yet another one-of-a-kind piece designed by "Dynasty's" costume designer, Nolan Miller for the New York City Ballet company! I hope people still go to Masquerade Balls and/or Mardi Gras parties, as with the addition of a feathered mask and long black gloves, this is the ultimate gown! I'm sure this was used in the New York City Ballet production of Swan Lake as it just screams "black swan", but there was no particular production label attached to this one. Impressive black costume gown, made of some nearly cellophane-like shiny fabric, accentuated by an array of black feathers (with glorious green iridescence) on breasts and the base of the gown. Sexy strapless...and those feathers give the impression they have only you under... but indeed there is a longline bra inside! :) Black and silver sequin ornaments are sewn under bustline and atop feathers at hem. Fitted bodice to low waistline to extremely full skirt! Comes with a signed Certificate of Authenticity (COA) directly from Mr. Miller.
SOLD - but on display in Museum Category for Research/Study
[Back]